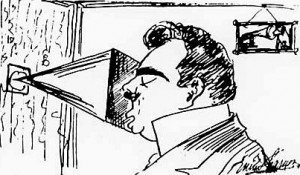 Pamela Paul, the editor of the New York Times Book Review, just did an excellent "By the Book" interview with my old friend David Brooks. I liked the results so much that I decided to answer the same questions myself:
• What books are now on your night stand? Trollope's The Prime Minister and The Duke's Children. I've been working my way through the Palliser novels, which I last read something like a decade ago. It's nice to be back.
• And what's the last truly great book you read? It happens to be the one that I just finished reading, Edith Wharton's The Age of Innocence, which is one of the very few major novels that has been successfully filmed (my own negative opinion of novels-on-film is a matter of record). Still, the book's the thing, and it is a bonafide masterpiece—James made simpler, I suppose, but completely successful on its own terms. Aside from everything else, I'd forgotten how funny Wharton is.
As I read The Age of Innocence, I found myself comparing Newland Archer to Felix Mendelssohn, a great artist who believed devoutly in the need to compose (and live) with decorum but who nonetheless boiled with secret and (I suspect) untidy musical passions. While we now know and love best the music that he wrote during his own age of innocence, there is much more to Mendelssohn than the Octet and Midsummer Night's Dream overture, perfect though those youthful effusions are. Read all about it—and him—here.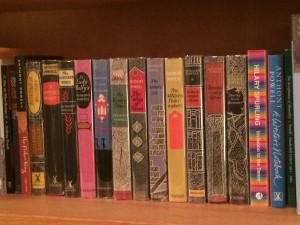 • Who is your favorite novelist ever? And your favorite who's writing today? If we take "favorite" to be a purely personal judgment reflective of nothing but my individual taste, I'm increasingly inclined to say Anthony Powell. I can't think of any contemporary novelist whose work means nearly as much to me (though I greatly admire V.S. Naipaul).
• What are your reading habits–do you prefer electronic or print? Do you write in your books? Keep them or give away? I don't read books electronically. I never write in printed books—I simply can't bring myself to do it—and never give them away intentionally save as presents.
• What's your favorite genre to read? I don't have a favorite genre, but I do have some favorite genre writers: P.G. Wodehouse, Rex Stout, Patrick O'Brian, Elmore Leonard, and the Sociopath Known as Richard Stark.
• What's your favorite book about the newspaper business? H.L. Mencken's Newspaper Days, to which I paid tribute last year in National Review:
Nowhere has the experience of seeing your words in print for the first time been better described: "I was up with the milkman the next morning to search the paper, and when I found both of my pieces, exactly as written, there ran such thrills through my system as a barrel of brandy and 100,000 volts of electricity could not have matched."
• What do you consider to be the best book about American politics ever written? I'm with David: Robert Penn Warren's All the King's Men, though to call it a book about American politics is like calling How to Cook a Wolf a book about food. It's a book about human nature seen through the prism of politics (or vice versa!).
• And what's your favorite book by a political columnist? Mencken again: Notes on Democracy. To quote what I wrote about it in this space six years ago:
For all the inescapable limitations of Mencken's damn-the-boobs point of view, Notes on Democracy, in addition to being among the most personal of his books, is also the most artfully written and least well known of his many essays on democracy and its discontents. If you're feeling disillusioned with the wisdom of the masses–no matter what your reasons–you'll find it grimly amusing and hugely diverting.
• What kind of reader were you as a child? Your favorite book? Most beloved character? Incessant. I don't remember having had a favorite book, but I do remember being wowed by the Scarlet Pimpernel once upon a time.
• If you had to name one book that made you who you are today, what would it be? W. Jackson Bate's Samuel Johnson. As much as anything, it made me a biographer.
• If you could require the president to read one book, what would it be? Not a book but a poem, Johnson's The Vanity of Human Wishes.
• If you could meet any author, dead or living, who would be it be, and why? Max Beerbohm, the very sound of whose voice is infinitely enticing.
• You're hosting a literary dinner party. Which three writers are invited? M.F.K. Fisher (whom I'd invite to choose the meal), Flannery O'Connor, and Dawn Powell.
• Disappointing, overrated, just not good: what book did you feel as if you were supposed to like, and didn't? Do you remember the last book you put down without finishing? Again, I'm with David: I can't read Dickens, and I know it's my fault. I'm allergic to his overegged prose style. I can't remember the last book I put down unfinished, but that's because I do it so frequently. Absent sufficient monetary compensation, I'm way too old to waste time finishing bad books. Ars longa, vita brevis.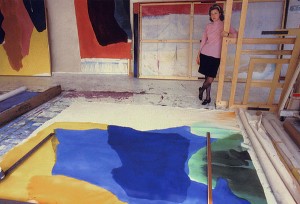 • What's the one book you wish someone else would write? A really good biography of Helen Frankenthaler.
• Who would you want to write your life story? Nobody. Eeuuww. If there's anything worth telling, I'll put it in a play.
• What books are you embarrassed not to have read yet? Seeing as how I made the following confession eight years ago in The Wall Street Journal, I'd say that's a humiliatingly easy call:
I regret to admit that there are a good many great novels that I have yet to read, some of which are long enough to make me quail at the thought of taking them on so late in the game. I've never read Charles Dickens' Bleak House, which is 388,000 words long, and one of my New Year's resolutions for 2007 was to do so. I picked it up in January—and put it down again in February, having gotten only a quarter of the way through. Alas, I was too busy to stick with it.
• What do you plan to read next? Edith Wharton's The House of Mirth, which is in the same Library of America volume as The Age of Innocence. What could be handier?
* * *
UPDATE: I finished The House of Mirth two days later. I liked most of it, especially the first part, but The Age of Innocence is much better.
André Eglevsky, Maria Tallchief and New York City Ballet dance the pas de deux from Scotch Symphony, a ballet by George Balanchine set to Felix Mendelssohn's Third Symphony: