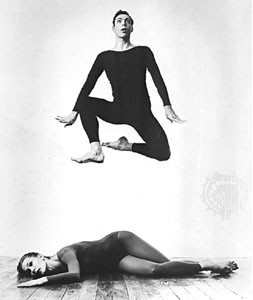 For a long time I used to go see the Paul Taylor Dance Company whenever it performed in New York. In those far-off days I was attending ballet and modern dance performances two or three times a week and covering them for The New Dance Review, the New York Daily News, and (later) Time. I interviewed Taylor on several occasions and wrote about his company repeatedly, both as a critic and as a reporter. In 2003 I called him "the world's greatest living artist, irrespective of medium," a judgment I stand by to this day.
I don't know what Taylor thought of my work—I didn't have nerve enough to ask him—but he evidently liked it well enough to ask me to write the introduction to the 1999 paperback edition of Private Domain, his 1987 biography, and to give me one of his handmade assemblages after the book came out. No professional honor has meant more to me.
This is part of what I wrote:
Taylor's singular achievement as a choreographer has been to siphon the angst out of modern dance without simultaneously removing the seriousness. Even when his subject matter is shocking, his tone invariably remains light and effortless, which is why the heavy emotional weather of his darker dances never becomes oppressive….He has taken modern dance and stood it on its head, lightening its ponderous textures with wit and using comedy (which is tragedy inverted) to illuminate the blackest recesses of the soul.
You'd think that the work of so significant an artist would have remained a permanent part of my life, but once I became the drama critic of The Wall Street Journal, I quickly found that I had precious little time left over from seeing plays to see anything else. So I cut back on live classical concerts and dance performances, and within a few years I wasn't going to them at all save on embarrassingly rare occasions.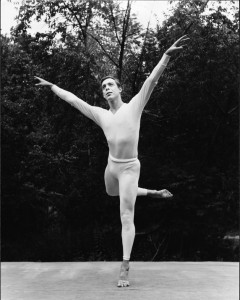 Flash forward to January, when Mrs. T and I went to a chamber-music concert on Sanibel Island on a whim and enjoyed it so much that we decided to attend a few more such events during our stay in Florida. The following week we heard my friend Stephen Hough play Beethoven's G Major Piano Concerto (beautifully, of course) with the Sarasota Orchestra. We finally caught up with Mike Leigh's Mr. Turner yesterday, and last Friday we were lucky enough to catch the Paul Taylor Dance Company at Palm Beach State College.
The latter program consisted of two of the oldest works in the company's huge repertory, Aureole and Big Bertha, and two more recent pieces that Taylor made after I stopped going to the dance, Troilus and Cressida (reduced) and Beloved Renegade. All four of them were new to Mrs. T, who had never before seen the Taylor company.
Not surprisingly, she was thrilled. So was I, but I also felt a powerful sense of loss. Dance, after all, had once been of central importance in my life, enough so that I actually went to the trouble of writing a book about it. How, I asked myself as we waited for the show to start, could I possibly have let such a thing slip away from me? Then the curtain went up on five young dancers who started moving with festive grace to the music of Handel, and all at once I began to cry. Not for long—I was soon caught up in the magical traceries of Aureole—but I was well aware that I had been weeping for something not entirely unlike my lost youth.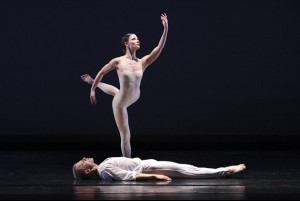 I was hit especially hard by Beloved Renegade, a 2008 dance inspired by the words of Walt Whitman that is set to Francis Poulenc's Gloria, one of my favorite pieces of postwar classical music. As is Taylor's frequent wont, the dance is darker than the music that acccompanies it. It is, in fact, a valedictory statement by a man who turned seventy-eight not long before he made it. Not only does Taylor quote from Aureole and Esplanade in Beloved Renegade, but he also evokes one of the most celebrated tableaux in George Balanchine's Serenade, another dance masterpiece that is, like Beloved Renegade, touched by the shadow of death.
When it was all over, I talked nonstop about Taylor and Balanchine as I drove Mrs. T back to our hotel. I was boiling over with an excitement that I hadn't felt since the last time I saw a great dance that was new to me. We've got to do this again right away, I told myself, knowing full well that the Paul Taylor Dance Company will be performing at Lincoln Center next month.
Needless to say, I'd like nothing better than to take Mrs. T to see Esplanade and Company B and Piazzolla Caldera and The Rite of Spring…but will I? My calendar, after all, is already jammed with plays that urgently require my professional attention, and it will be, as it always is, fearfully hard for me to summon up sufficient energy to spend any of my rare nights off doing something that I don't absolutely have to do, no matter how much I want to do it.
Is that a reason? Or an excuse?
* * *
UPDATE: Here's something I posted after seeing an outdoor performance by the Taylor company in 2003.
Rudolf Nureyev and members of the Royal Danish Ballet dance an excerpt from Paul Taylor's Aureole in 1978:
In an excerpt from Paul Taylor Dance Company in Paris, originally telecast on PBS in 2013, Taylor and his dancers talk about Brandenburgs and Beloved Renegade: