In Friday's Wall Street Journal "Sightings" column, I reflect on how postmodernism has left its long-lasting mark on the music of D'Angelo, Morgan James, and other similarly inclined pop musicians. The Journal decided to post it a day early, so I'm doing the same. Here's an excerpt.
* * *
Beck or no Beck, the record that everybody's talking about is still D'Angelo's "Black Messiah," which came out in December to an eardrum-popping chorus of acclaim. And rightly so: It's a thickly layered, conceptually rich synthesis of R&B, hip-hop, pop, jazz and classical music that's got the critics hustling for relevant reference points. Listeners with very long memories have compared it to Marvin Gaye's "What's Going On" and Sly and the Family Stone's "There's a Riot Goin' On," both of which turn 44 this year. For my part, I found myself thinking of an even older album, the Beatles' "Sgt. Pepper's Lonely Hearts Club Band," which fused a similarly dissimilar assortment of musical styles and techniques into a convincing whole. But no matter what "Black Messiah" reminds you of—if anything—it's the most exciting pop-music album to come along in years.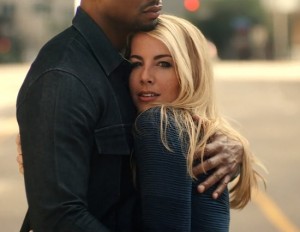 Morgan James agrees. Even though she recently cut a superb new album of her own, "Hunter," she rushed back into the studio last month to tape a passionate tribute to D'Angelo and his band, the Vanguard, that she has released not commercially but as a YouTube video. "The more I dig into 'Black Messiah,' the more I think D'Angelo and the Vanguard have made the best rock album in addition to the best R&B album," Ms. James recently tweeted. So she's paid homage to its protean creator by recording gorgeously sung, arrestingly individual cover versions of the 12 songs on "Black Messiah," all of them done in a single day and accompanied only by the guitar of Doug Wamble….
For what it's worth, I see "Black Messiah" as a particularly choice example of postmodern pop. Postmodernism, which first appeared on the American cultural scene in the early '60s, was a purposeful response to the fast-growing rigidity of postwar modern art. By that time, modernism had degenerated into an imagination-stifling ideology whose most militant proponents actually went so far as to argue that abstract painting, serial music and plotless dance were not merely the One Best Way to make art but were—yes—historically inevitable.
The resulting sense of constraint was especially pronounced in the world of modern classical music. Thoughout the '50s and early '60s, conformity was the watchword: Either you composed in the prevailing academic style or you simply didn't get performed. But the coming of postmodernism, which declared the "rules" of modern art to be infinitely malleable, changed all that. In "Words Without Music," his soon-to-be-published memoir, Philip Glass speaks of how the "narrow and intolerant" world of late modernism has since given way to a "new music world of diversity and heterodoxy, where the means of expression—acoustic, electronic, various forms of global and indigenous music—can be equally broad and diverse."
Whatever you think of the radical relativism of postmodern cultural theory—and I detest it—the fact is that the coming of postmodernism has proved to be both liberating and stimulating to musicians of all kinds….
* * *
Read the whole thing here.
D'Angelo and the Vanguard perform "The Charade" (from Black Messiah) on Saturday Night Live:
Morgan James and Doug Wamble perform their versions of the twelve songs on D'Angelo's Black Messiah: