For those of you who've been wondering, Mrs. T is in the intensive-care unit of a New Jersey hospital, and I'm at her side.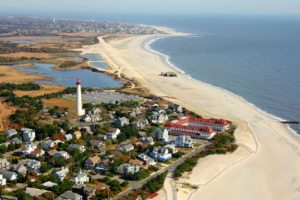 The two of us drove down last week to Cape May, a seaside resort at the southern tip of New Jersey, to see a couple of shows and celebrate her having successfully weathered a risky medical procedure. As I explained in this space last November, Mrs. T suffers from pulmonary hypertension, a rare but deadly disease for which the only cure is a double lung transplant. The procedure in question was the removal of a pair of polyps from her colon, which was done in New York two weeks ago in order to establish that she was cancer-free, a prerequisite for her being put on the active waiting list for a transplant.
It had been several years since we last visited Cape May, a place to which we have a particular attachment—we took our first overnight trip there after meeting thirteen years ago—and it seemed fitting to return there when we found out that the polyps were benign. Alas, she developed unexpected and life-threatening gastrointestinal bleeding within a few hours of our arrival, and had to be rushed by ambulance from our hotel to the nearest hospital. She lost roughly a third of her blood supply before the emergency-room team here was able to stop the bleeding.
The good news is that Mrs. T's condition is now stable. She still requires around-the-clock monitoring, though, and the doctors at New York-Presbyterian Hospital, her transplant center, want to move her there as soon as possible. The bad news is that as of this hour, no ICU beds are available. Hence we're sitting tight in the Cape May ICU, eating not-bad hospital food, watching TCM and Law and Order, and waiting for the signal to return north via ambulance to upper Manhattan. Until that happens, my own professional activities will remain on hold.
Such misadventures, I regret to say, are part of everyday life for those who await organ transplants in a city that has, as the New York Times recently explained in an important and disheartening feature story, "the lowest rate of organ donor registration in the country." As a result, you wait your turn to be transplanted as patiently as you possibly can, and the longer you wait, the more likely it is that something will go wrong. That's what happened to us.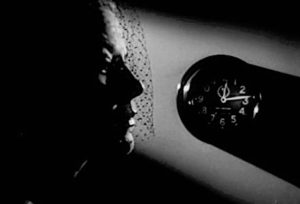 To be perfectly honest, I very nearly lost Mrs. T last week. But she hung on, that being her way, and as of today she appears to be recovering, slowly but surely. I don't know when she'll be getting out of the hospital, but once she does, our lives will return to what we have come in the past few years to think of as normal. In fact, we'll be going back to Cape May as soon as her health permits. That's what you do when you suffer from a chronic illness. You wait, hope—and live.
Henry James said it:
Live all you can—it's a mistake not to. It doesn't so much matter what you do in particular, so long as you have your life. If you haven't had that what have you had?….The right time is any time that one is still so lucky as to have.
Meanwhile, what I said in this space last November is as true now as it was then: "If you haven't signed up to be an organ donor, please do so now, and encourage your friends to do likewise. The life you save could be that of the woman I love."