With
one exception
, the various brushes with death that I've reported in this space have heretofore been experienced and survived by Mrs. T. No more: I got back on the scoreboard late last Friday night.
I was driving back to Connecticut after seeing an off-Broadway show. All at once and without warning, a freak blizzard blew up, one that was bad enough to make the roads slippery and interfere with visibility. I didn't like the way things looked, so I decided to pull over and sit it out. Just as I spotted an empty parking lot up ahead, an oncoming driver in a BMW hit a slick stretch of pavement, slithered into my lane, and knocked my rental car off the highway and into the guardrail before I could get out of his way. He stopped his car, jumped out, and ran over to me, shouting, "My God, are you all right? It was my fault—I know it was my fault!"
Fortunately, I'd already slowed down far enough that my airbag didn't deploy as a result of the collision, and I felt reasonably sure that I was unhurt. A third driver who saw the crash happening pulled off the road to make sure that we were both all right, after which he called the police, who arrived with reassuring promptitude. Having gotten a look at the front end of my car and figured out that I wouldn't be driving home, or anywhere else, I called Mrs. T to tell her what had happened and warn her not to expect me anytime soon. Three hours later, an all-night cab returned me to her in one piece, shaken but not stirred.
It happens that I'd never been in an auto accident before. What surprised me most about the experience was how loud it was. The crunching sound that you hear when another car runs into you is really quite overwhelming. I was just as surprised—albeit in the opposite way—when, some forty-odd years ago, I found myself in the middle of a bank robbery in the course of which pistol fire was exchanged at close range. I learned that day that when a revolver goes off indoors, it sounds just like a child popping a blown-up paper bag. (Foley artists, take note!)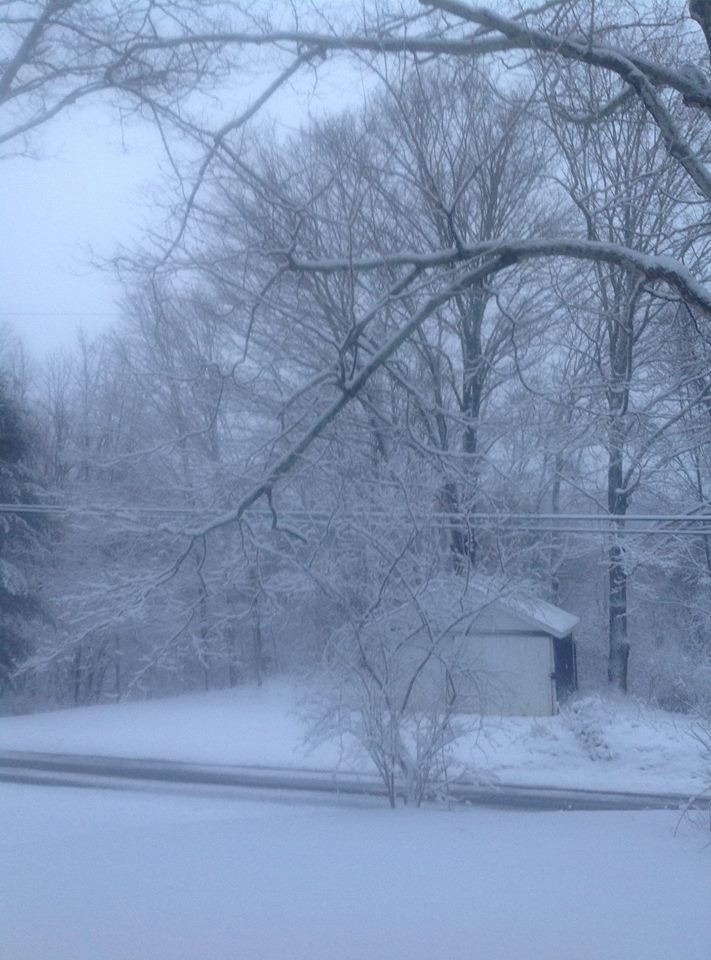 On the other hand, I wasn't even slightly surprised by how scared I was, or by how long it took for me to pull myself together. To be sure, I sounded calm enough as I spoke to the policemen, and I mostly thought, O.K., what do I do next? Nevertheless, it took me a good fifteen minutes, if not more, to stop shaking, and even though I was home and in bed by four-thirty, I found it impossible to fall asleep until well after sunrise. And while I wasn't injured in any way, I was startled—not to mention amused—to see that a clump of my gray hair had fallen out and spread itself all over my black sweater. Since nothing had hit my head during the crash, I can only conclude that a massive rush of adrenalin loosens your hair at the roots.
In case you're wondering, my life didn't flash before my eyes as I bounced off the guardrail, though I did spend a fair amount of the weekend that followed thinking about how grateful I am to be alive. I'm pleased to report, too, that I seem not to have sustained any lingering post-traumatic stress. I took Saturday off, but by Sunday I felt like writing again, so I knocked out Friday's Wall Street Journal drama column, followed by this posting.
Be all this as it may, nobody has to tell me that luck, if that's what you care to call it, was with me that night. As they say in the movies, I'm not a praying man, but a close friend of mine who is a cantor sent me a Jewish prayer of thanksgiving the next day that is, she explained, meant to be recited after escaping danger: "Blessed are You, Lord our God, ruler of the world, who rewards the undeserving with goodness and who has rewarded me with goodness." I'll sign that.
* * *
Red Asphalt, a 1960 driver training film about auto accidents produced by the California Highway Patrol: