In today's
Wall Street Journal
I review two Broadway musicals, the transfer of
Be More Chill
and a new revival of
Kiss Me, Kate
. The first is terrific, the second lousy. Here's an excerpt.
* * *
"Be More Chill" has moved to Broadway after a sold-out downtown run whose popularity was fueled by an unexpected tsunami of grass-roots social-media enthusiasm. It now looks set to replicate its off-Broadway success, as well it should. Grudging reviews notwithstanding, "Be More Chill" is one of the strongest new musicals of the past decade, a charming, astutely crafted tale of neurotic post-millennial geeks in love whose appeal is in no way limited to those whom it portrays….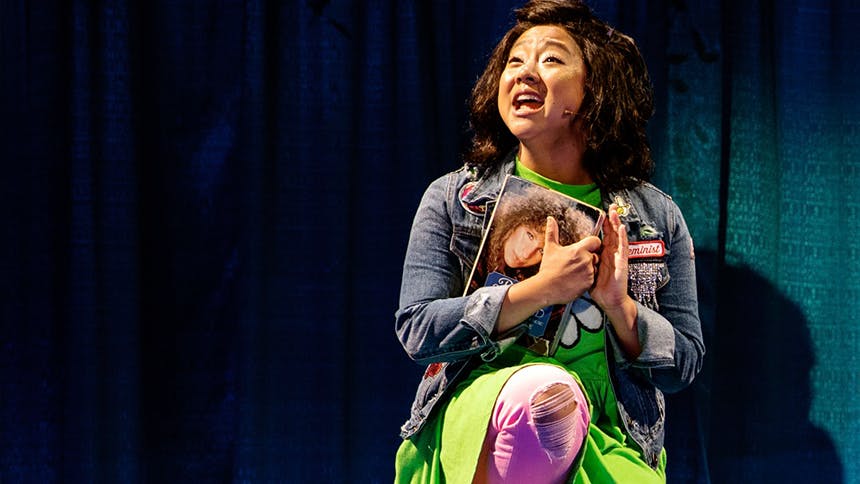 "Be More Chill" plays like a cross between "Dear Evan Hansen" and "Napoleon Dynamite." Jeremy (Will Roland), the protagonist, is an incapacitatingly shy New Jersey high-school junior whose congenital nerdiness prevents him from asking out Christine (Stephanie Hsu), an explosive enthusiast who acts in school plays in order to ameliorate her own social awkwardness ("Life is easy in rehearsal/You follow a script/So you know what comes next"). Then he's introduced to the Squip, an under-the-counter drug that instantaneously turns those who consume it into popular kids. Of course there's a catch, about which I'll say no more than that it has dystopian implications…
The score comes at you like a fistful of Roman candles: Not since "Hamilton" has a musical opened on Broadway that is so closely in tune with contemporary pop-music style. Just as important, though, Mr. Iconis' songs are embedded in a book that follows to the letter the time-honored structural rules of school-of-Hammerstein musical theater….
"Kiss Me, Kate," Cole Porter's ingenious 1948 transformation of "The Taming of the Shrew" into a backstage musical, is back on Broadway for the first time in more than 17 years. The Roundabout Theater Company has reunited the production team behind its 2016 revival of "She Loves Me" for a big-budget version directed by Scott Ellis and choreographed by Warren Carlyle whose cast is headed by Kelli O'Hara and Will Chase. Would that it were even half as good, but this "Kiss Me, Kate" is bland and unimaginative….
* * *
To read my review of
Be More Chill,
go
here
. To read my review of
Kiss Me, Kate,
go
here
.
A rehearsal for "I Love Play Rehearsal," a number from Be More Chill: