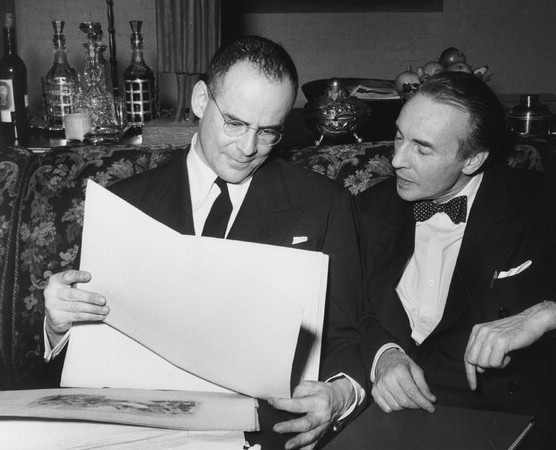 In today's online-only
Wall Street Journal
"Sightings" column, I talk about Lincoln Kirstein, who is the subject of an upcoming
exhibition
at the Museum of Modern Art. Here's an excerpt.
* * *
Twenty-three years after his death, Lincoln Kirstein is receiving the deluxe treatment from New York's Museum of Modern Art. "Lincoln Kirstein's Modern," which opens on Sunday and will be up through June 15, consists of nearly 300 objects—paintings, photos, sculptures, set and costume designs, films, pamphlets, magazines—drawn from MoMA's permanent collection and brought together to tell the story of Kirstein's life and work. Yet most people who hear about the exhibition will doubtless find themselves asking the crisp question that Harold Ross, the New Yorker's founding editor, scrawled in the margin of a manuscript whenever he ran across a name he didn't recognize: "Who he?"…
Save for a forgotten novel and a barely remembered volume of verse, Kirstein was not a creative artist, and while he managed to turn out a fair amount of criticism, much of it was willfully wrongheaded. When he died, he was best known (if that phrase can rightly be applied to him at all) for having co-founded the New York City Ballet and the School of American Ballet, which he ran in collaboration with George Balanchine, who was incontestably the boss of both operations….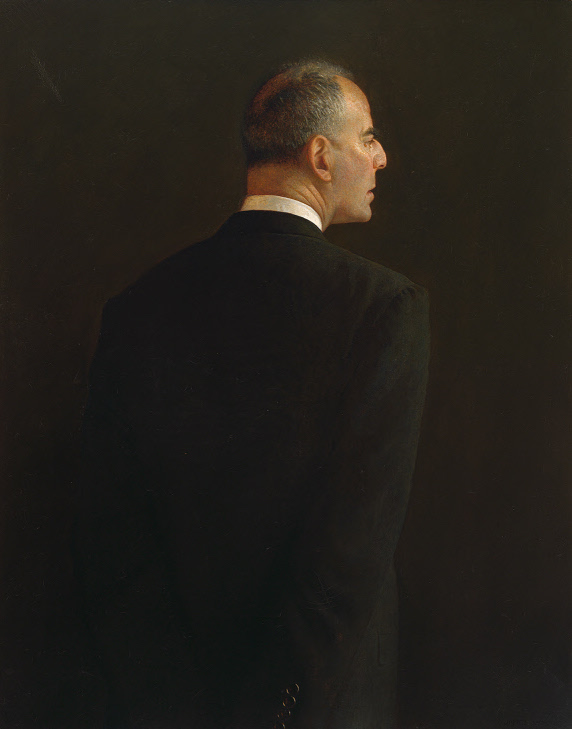 "People have trouble figuring out who I am," he once remarked. "They can't make out if I'm a PR man for the City Ballet, or if it was all some kind of accident, or if I'm just a rich boy who tagged along." What is more, his other achievements were just as likely to be rendered invisible by the fact that he enabled the greatest choreographer of the 20thcentury to make ballets that were performed by a world-class dance company. That alone earned Kirstein a secure place in the history of modern art, one to which the MoMA show devotes ample attention. But "Lincoln Kirstein's Modern" makes a bigger claim for him, one that is vague to the point of slipperiness: In her introduction to the catalog, Samantha Friedman, who organized the show with Jodi Hauptman, describes Kirstein as a "key connector and indefatigable catalyst who shaped and supported American artists and institutions in the 1930s and '40s."
The word I'd use in preference to "catalyst" is "enthusiast." A wealthy patron of the arts, Kirstein founded Hound & Horn, one of the leading American quarterlies of the interwar years, in 1927, while he was still a Harvard undergraduate. In it and elsewhere, he gave voice to his powerful aesthetic passions. A man of immense determination, he used his time, energy and money to promote a wildly eclectic list of choreographers, composers, visual artists and performers…
* * *
Read the whole thing
here
.
Excerpts from Filling Station and Billy the Kid, a pair of ballets originally produced by Lincoln Kirstein and premiered in 1938: