In today's
Wall Street Journal
drama column, I review an important off-Broadway
revival
of Lynn Nottage's
By the Way, Meet Vera Stark
. Here's an excerpt.
* * *
If you know Lynn Nottage from "Intimate Apparel" and "Sweat," her most frequently produced plays, you might well make the mistake of supposing that she's a dead-serious kitchen-sink realistic playwright. That's part of why her Signature Theatre "residency," in the course of which the deservedly admired off-Broadway company will revive two of Ms. Nottage's earlier plays and give the premiere of a new one later this season, is so important an event: The plays that she has picked for production are nothing like the ones for which she is now best known. First came "Fabulation, or the Re-Education of Undine," her 2004 satire about the black bourgeoisie, which Signature staged in December to riotous effect. Now the company is mounting "By the Way, Meet Vera Stark," an even more original play that was first produced eight years ago by Second Stage Theatre. It is, like "Fabulation," a comedy with a sharp satirical kick, but one that is at bottom commandingly serious. It's also one of the smartest plays, by Ms. Nottage or anyone else, to open in New York in recent years….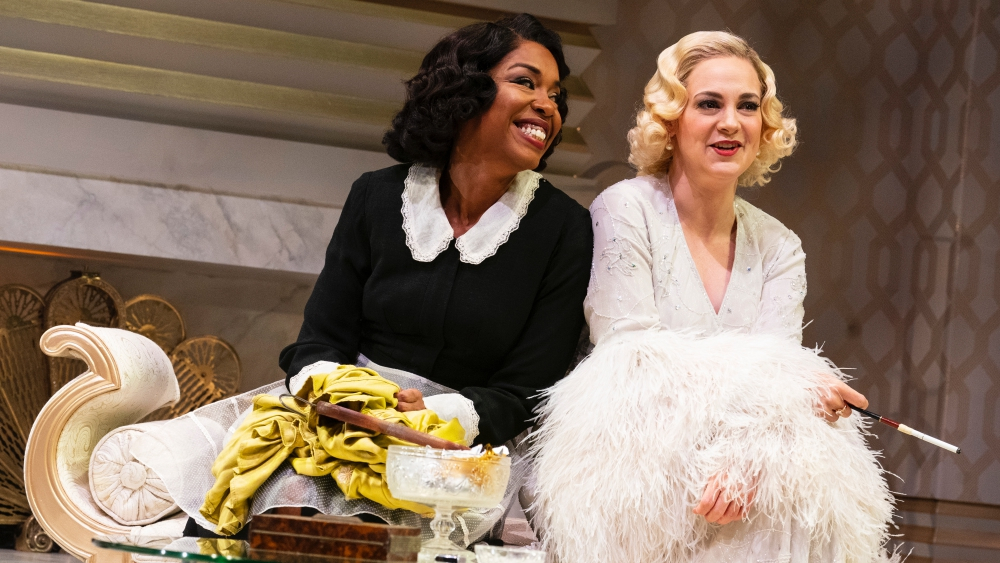 "Vera Stark" dramatizes an episode from black history, one of which little is known today save to film scholars: Ms. Nottage's eponymous heroine (played by Jessica Frances Dukes) is a fictionalized amalgam of Hattie McDaniel, Butterfly McQueen and the other black actors who became second-tier movie stars in the '30s and '40s by playing maids, butlers, valets and chauffeurs.
In the first act, set in 1933, we watch Vera land her first part, that of a maid in a 10-hankie weeper called "The Belle of New Orleans" that is clearly modeled on "Imitation of Life," the 1934 movie in which Fredi Washington, a light-skinned black actor, played a mulatto passing for white. The twist in the tail is that Vera is also the real-life maid of Gloria Mitchell (Jenni Barber), the white actor who is the star of "The Belle of New Orleans."…
That would be more than funny enough, but Ms. Nottage then ups the ante by flashing forward to 2003 and an academic colloquium called "Rediscovering Vera Stark: The Legacy of 'The Belle of New Orleans'" in which three pompous professors (Warner Miller, Carra Patterson and Heather Alicia Simms) show a clip from "The Belle of New Orleans," then pick over Vera's bones. Nor is this the last dramatic rabbit to come hopping out of Ms. Nottage's hat: We also see another "clip," this one an excerpt from a cheesy 1973 TV talk show (performed live) in which Vera and Gloria share a stage for the first time in decades. To reveal any more would be to risk giving away the biggest surprise of all…
* * *
Read the whole thing
here
.
The trailer for By the Way, Meet Vera Stark: