Mrs. T's recovery from her double-lung transplant surgery has been agonizingly slow. For me, the agony was compounded when New York-Presbyterian Hospital, where her surgery took place and in whose cardio-thoracic ICU she is being cared for, was forced by the coronavirus to close its doors to all visitors. I understand why the hospital made this decision, but that doesn't make it any easier for me to accept that I simply don't know when I'll be able to see her again. For the moment, all I can do is concentrate on what ought to be the biggest and best news of all: at long last, she is breathing with two new lungs.

Neither of us really expected to see this day come. We were, to be sure, as optimistic as we had it in us to be, but prolonged suffering had stolen most of Mrs. T's energy and much of our shared hope, and by the time she was rushed to New York-Presbyterian Hospital by ambulance in December, we were both doubtful, reluctant though we were to admit it, that she'd come out alive. The last three months have been fearfully hard on both of us. But she kept on fighting anyway, and now we're dreaming not of mere survival, of the steadily narrowing life that she has known for the past few years, but of something bigger and better—something vastly more abundant.
I'm putting words in Mrs. T's mouth, of course. She's been in a medically induced coma for nearly three weeks, and so far as anyone can know, she isn't dreaming of anything at all. And in some ways I'm not even sure how I feel, since I long ago ceased to permit myself to imagine reaching this point. Caregiving is a draining business, and the sicker Mrs. T became, the harder it grew for me merely to face the demands of each day, much less envision what has finally come to pass. I was afraid to think about much more than the immediate problem of what my brother calls "putting one foot in front of the other."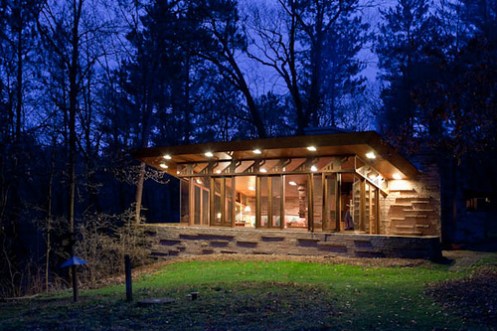 It wasn't like that at first. In the early years of our marriage, she was still able to lead something like a normal life. Back then I went out of my way to do things for and with her of which she had previously only dreamed. Among them, we went on a windjammer cruise, drove from San Francisco to San Diego on Highway 1, and spent two nights in a Frank Lloyd Wright cottage deep in the woods of Wisconsin. It was as if we knew how deeply we would rue the passing of each day we failed to seize, and seize them we did, again and again.
The happiest of our adventures was our joint discovery of how much we loved spending part of each January on Florida's Sanibel Island, far from the slate-gray winter skies up north. As I wrote in this space two years ago:
At some point along the way, it hit the two of us that we'd turned willy-nilly into part-time snowbirds, fleeing to Florida after Christmas to escape the brutal cold of New York and Connecticut. Needless to say, we wouldn't have kept on doing so it not been for the high quality of the shows that we saw there, but as Mrs. T's chronic illness gnawed away at her stamina, the (mostly) benign weather in south Florida proved to be a coincidental blessing. Instead of hiding indoors from the deadly chill, she walked on the beach every day. We fell in love with seaside life, taking boat rides to nowhere and going out to see movies instead of staying home to watch them on TV. Most nights we sat on the porch and watched the sun set over the Gulf of Mexico, asking ourselves what we'd done to be so lucky.
Alas, even those simple pleasures grew harder for Mrs. T to enjoy, and when her doctors told her two Novembers ago that she was too sick to travel and would henceforth have to stick close to home to await transplant, we knew that her illness had reached the point of no return. After that, all we could do was face each day as it came, wondering how many more were left to us. To face them honestly, spurning false hope, was a means of emotional self-protection, a way of preparing for the worst.
But then came the Big Call and, a few hours later, the short trip to the operating room. Once the elevator doors closed on Mrs. T, there was nothing left for me to do: I knew she would be in the OR for some twenty-odd hours, and the nurses assured me that they'd call as soon as they had news, so instead of sitting in an uncomfortable chair in a crowded waiting room, I went back home to wait.
No sooner did I unlock the door to our apartment than months and months of accumulated stress caught up with and overwhelmed me. I was stunned, and didn't know why. Then I understood: the pressure was off. I could no longer do anything for my beloved companion, nothing whatsoever. All responsibility—every bit of it—had been lifted from my shoulders. I felt as if I were in the trenches of a war that had suddenly ended. I was too exhausted to do anything but sit on the couch and pretend to watch TV.
And now…here I am, still stunned but trying nonetheless to seize the larger hope, to the point of occasionally daring to think about the future.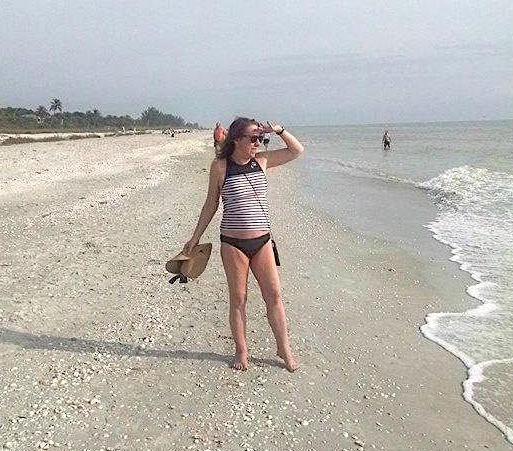 It's been two years since I last indulged in the luxury of thinking about life after transplant. While I know that Mrs. T is a long, long way from being able to resume anything like a normal life, or even to come home to me, it's still lovely beyond words, as it was then, to imagine what awaits us:
In the short run, she'll gladly settle for being able to walk up a flight of stairs without having to gasp for breath. Beyond that, we're drawing up a list of Things to Do After the Transplant. Foremost among them is to go back to Florida and spend hours each day walking up and down the shelly beaches of Sanibel Island, our favorite place in the world. It's been a long time since Mrs. T has had enough strength to take such walks with me. We're ready to begin again.
"A normal life." As I typed those words, I remembered what Doc Holliday tells Wyatt Earp at the end of Tombstone: "There is no normal life, Wyatt—there's just life. Now get on with it." And then I thought of another well-worn nugget of cinematic wisdom, a piece of advice that Tim Robbins gives to Morgan Freeman in The Shawshank Redemption: "Get busy living, or get busy dying." Mrs. T has spent a lot of time dying: she had to. Now, though, I await with eager impatience the day when she returns at last to consciousness and the two of us can, once again, get busy living.
UPDATE: Mrs. T has finally started to respond to post-operative treatment, and was clearly responsive on Friday night for the first time since her transplant surgery. She nodded when her nurse asked whether she could hear and understand what was being said. I am immeasurably relieved.
* * *
For previous reports on Mrs. T's surgery and subsequent recovery, go here, here, here, here, here, and here.
To learn more about her rare illness, go here.
To find out how to become an organ donor, go here.
* * *
A scene from Tombstone, written by Kevin Jarre:
A scene from The Shawshank Redemption, written by Frank Darabont and based on the novella by Stephen King:
Louis Armstrong and the All Stars perform "A Lot of Livin' to Do," written by Charles Strouse and Lee Adams for the score of Bye Bye Birdie, on TV in 1965: