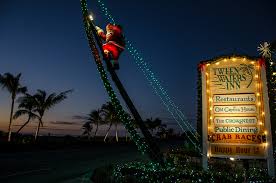 Two years ago, Mrs. T and I made plans to
spend Christmas on Florida's Sanibel Island,
our beloved home away from home, for the first time ever—but then her doctors told us in no uncertain terms that it was no longer safe for her to travel by air until after her
double lung transplant
. Instead, we stayed put in our Connecticut farmhouse, thinking about how much nicer it would have been to walk on the beach hand in hand, watch the sun set over the Gulf of Mexico, and dine on
Yucatan shrimp
and key lime pie. Mrs. T spent the greater part of 2018 in Connecticut. That's where the two of us were a year ago when, deep in the middle of the night after Christmas, she found herself overwhelmed without warning by
a pair of desperately urgent health crises
that forced me to call an ambulance and landed her in the intensive-care unit of UConn Health Center's John Dempsey Hospital. In the year that has passed since she survived that terrifying ordeal, her condition has continued to deteriorate, slowly but inexorably. As a result, she'll be spending this Christmas in the ICU of New York-Presbyterian Hospital, the transplant center whose entrance is a mile south of the front door of our apartment in upper Manhattan. She was rushed there by ambulance two Saturdays ago,
just in time to save her life
, and she's been there ever since.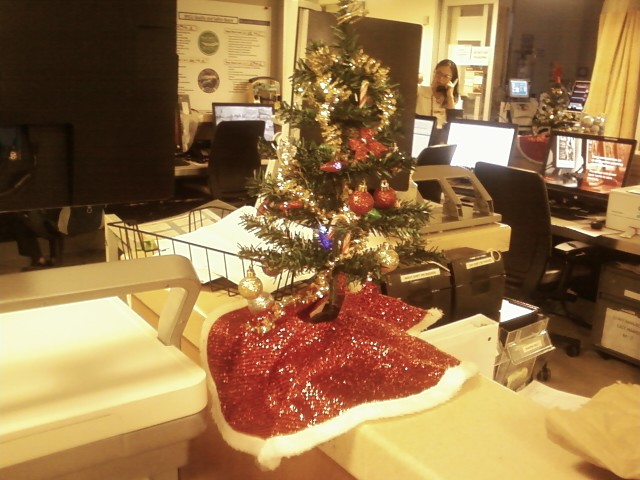 I wish I could say that the two of us are still keeping Christmas as usual, but I'm afraid I'd be kidding you. Neither one of us has had the energy or inclination to do so this year. We aren't sending cards or exchanging presents, nor are there any symbols of the holiday season on display in our Manhattan apartment, unless you count the tin of homemade Christmas cookies that my brother and sister-in-law, true believers in the inestimable value of
family traditions
, sent me a couple of days ago. "Our" Christmas tree this year is the table-top model at the nurses' station of New York-Presbyterian's medical ICU, and Mrs. T, alas, can't see it from her bed. She didn't even know it was there until I showed her this snapshot.
I've felt this way before. My old friend Nancy LaMott died two weeks before Christmas in 1995, and I was so devastated by the appalling fact of her loss that it temporarily destroyed my ability to revel in the holiday season. A number of years went by before I found it possible to truly enjoy Christmas. Much the same thing seems to have happened to me again: I've been so preoccupied with Mrs. T's continuing plight that I simply couldn't summon up the Christmas spirit.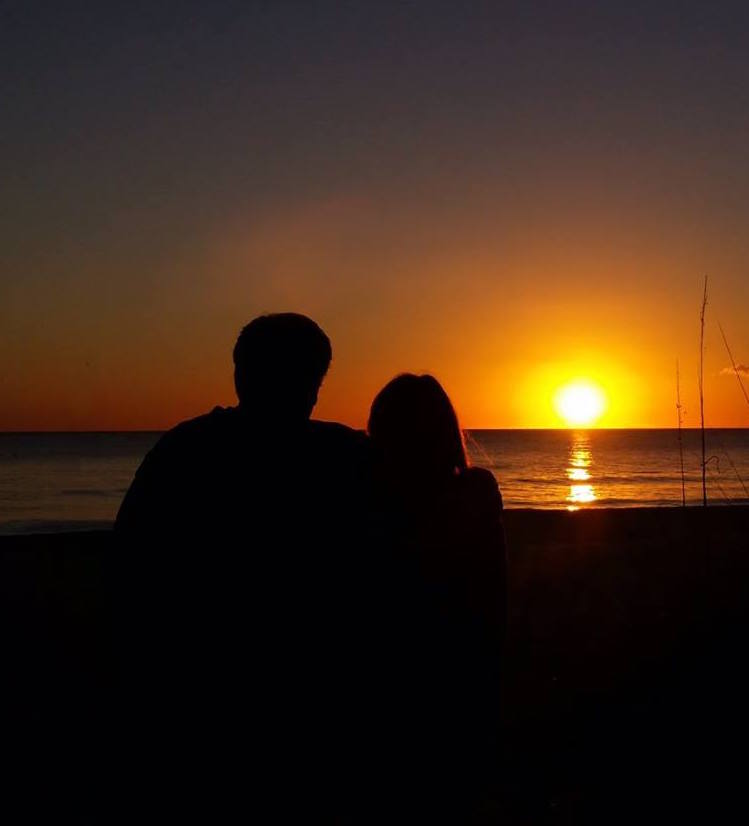 Fear not, though, for this grim catalogue of current events is but a prelude to what I think it's fair to call the best of all possible Christmas presents: Mrs. T has just been taken off the ECMO machine that saved her life last week. The doctors decided that she'd improved enough to do without it, and she underwent an extremely risky surgical procedure on Monday afternoon in order to unhook the machine, whose prolonged use is fraught with potentially lethal side effects, from her circulatory system.
Not surprisingly, I'd been wondering—with good reason—whether Mrs. T would live to see another Christmas. But yesterday's procedure, much to my relief, went smoothly and uneventfully, and I am overjoyed to report that her blood pressure and oxygen saturation level are now gloriously stable and she is resting far more comfortably. (By way of contrast, she was in so much pain a few short days ago that at one point she was yelling with agony.)
To be sure, we don't expect her to be coming home any time soon. It's far more likely that she'll have to stay in the hospital until after she's been transplanted and has recovered from the surgery. But what of it? For now, the headline is: Mrs. T is alive!
And what kind of Christmas are we going to have in 2019? The very finest kind, of course—because we'll be spending it together.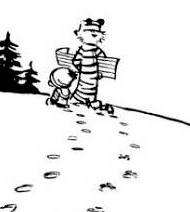 Not so long ago, we were both singletons, but we found one another against all odds, and since then we've learned over and over that nothing in the world is more important to us than our abiding love. As I
wrote in this space
apropos of the first Christmas that we spent together, "To be happy, not in memory but in the moment, is the shining star on the tree of life."
I can't know what the future holds in store for my gallant Mrs. T as we wait impatiently for the Big Call that will upend our shared lives and, if all goes well, allow us in time to return to Sanibel Island at long last. The wait may be brief…or not. It's out of our hands, and like the song says, Until then we'll have to muddle through somehow. What I do know, though, is that neither one of us has to muddle alone anymore, even when we can't do much more than sit quietly in an upper Manhattan ICU, holding hands and listening to soft music or watching pre-Code movies on her trusty iPad.
My friend Whit Stillman said it: "Happiness in life is often constructed from tiny wonderful things—hot toast with butter—not big things." But wonderful as it is, there is nothing tiny about our loving companionship. It is the pearl of great price that for us has become the true meaning of Christmas. We may not have presents or a fancy tree, but that doesn't matter in the slightest: we have the gift of one another, and so we are happy beyond all possible measure.
May you, too, know such happiness, today, tomorrow, and always.
* * *
Desmond Earley and the University College Dublin Choral Scholars perform Benjamin Britten's "Deo Gracias," from A Ceremony of Carols, in Newman University Church, St. Stephen's Green, Dublin, in 2011. The harpist is Denise Kelly:
From Meet Me in St. Louis, directed by Vincente Minnelli, Judy Garland sings "Have Yourself a Merry Little Christmas," by Hugh Martin and Ralph Blane. The orchestration is by Conrad Salinger: