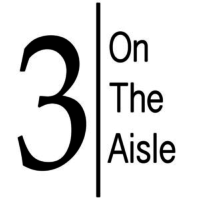 A new episode of Three on the Aisle, the twice-monthly podcast in which Peter Marks, Elisabeth Vincentelli, and I talk about theater in America, is now available on line for listening or downloading.
Here's American Theatre's "official" summary of the proceedings:
This week we have the playwright and director Conor McPherson in the studio to talk about his artistic philosophy, the ghostly worlds of his plays, and the process of creating the Bob Dylan quasi-musical, now on Broadway, Girl From the North Country. The critics also discuss the recent production of To Kill a Mockingbird that staged at Madison Square Garden for an audience of 18,000, Tumacho at Clubbed Thumb, Kate Hamill's Dracula at Classic Stage Company, and James Baldwin's The Amen Corner at Shakespeare Theatre Company.
To listen to or download this episode, read more about it, or subscribe to Three on the Aisle, go here.
In case you've missed any previous episodes, you'll find them all here.