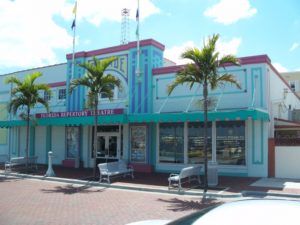 Mrs. T and I went to Florida for the first time in January of 2009. It was the first leg of a marathon reviewing trip that subsequently took us to San Francisco, San Diego, Kansas City, Chicago, and Lenox, Massachusetts. Going south to see shows was nothing more than an experiment, and I was astonished to discover that Florida, notwithstanding its reputation as a paradise for lowbrows, was in fact full of first-rate drama companies. January is a famously slow month for theater in New York, so we returned the following year to find out whether the quality of the shows that we'd seen in 2009 had been a fluke. It wasn't, and we've been going back ever since.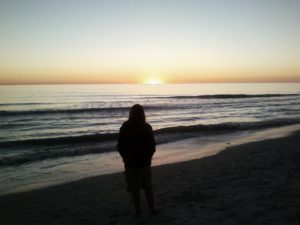 At some point along the way, it hit the two of us that we'd turned willy-nilly into part-time snowbirds, fleeing to Florida after Christmas to escape the brutal cold of New York and Connecticut. Needless to say, we wouldn't have kept on doing so it not been for the high quality of the shows that we saw there, but as Mrs. T's chronic illness gnawed away at her stamina, the (mostly) benign weather in south Florida proved to be a coincidental blessing. Instead of hiding indoors from the deadly chill, she walked on the beach every day. We fell in love with seaside life, taking boat rides to nowhere and going out to see movies instead of staying home to watch them on TV. Most nights we sat on the porch and watched the sun set over the Gulf of Mexico, asking ourselves what we'd done to be so lucky.
It wasn't too good to be true, but it was too good to last. Both of us had a feeling that we might not be coming back to Florida this January, and sure enough, the doctors told us a couple of months ago that the time had come at last for Mrs. T to hang up her traveling shoes and start waiting for the Big Call.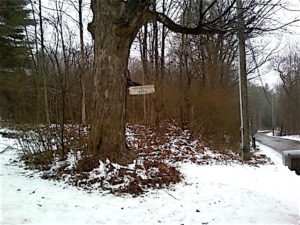 This is, lest any of you forget, very good news. It means that she will eventually be summoned either to New York-Presbyterian Hospital or Philadelphia's Penn Transplant Institute, where she'll receive a used pair of lungs and—if the fates allow—a new lease on life. Nevertheless, we're going to be watching the winter of 2018 up close instead of from the comfortable vantage point of Sanibel Island. As I write these words, it's one degree above zero in northeast Connecticut. Our front lawn is covered with snow and the sun set not at 5:45 but 4:27. We're no longer accustomed to any of these things, and we don't like them one little bit. It's funny how fast you can get used to the stupendous luxury of not having to put up with grimy snow and slate-gray skies—and how easily you can forget the toll such ceaseless bleakness takes on the human spirit.
Some, I hear tell, like it cold, but the older I get, the surer I am that I don't fit in that pigeonhole. To be sure, I used to think I was a cold-weather person, but in late middle age I find that I strongly favor early autumn, the gentle, comforting season of gorgeous foliage and fresh corn and tomatoes. No, the palm trees on Sanibel Island don't turn red and gold in January, but the weather outside is deliciously satisfying, as are the ever-renewing, ever-refreshing sight and sound of the sea.
Be that as it may, Mrs. T and I are doing our damnedest to fly the flag of good cheer. We bundled up and went to see Three Billboards Outside Ebbing, Missouri over the weekend, and in lieu of flying to Florida, we'll hop in the car later today and depart on a week-long holiday stay at two of our favorite retreats. From then on, though, we'll both be sticking close to home.
Covering regional theater has been a big part of my professional life throughout the past decade, and it feels odd to think that I won't be cooling my heels in airports until further notice. On the other hand, New York and its immediate environs offer no shortage of shows to see, so I expect to keep busy. I suppose, too, that I'll be embarking on some sort of new writing project now that Billy and Me is properly launched. Right now, though, I don't feel like firing up my creative engines just yet. I need to wind down from my recent adventures in West Palm Beach, and—more important—I mean to spend all the time that I possibly can looking after my beloved Mrs. T.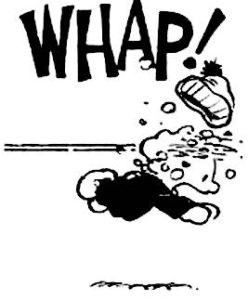 All of which brings us to the arrival of 2018, on whose first day the two of us are simultaneously frightened and full of hope. Both of these things being the case, allow me to post, as is my custom, the Ogden Nash poem that I like to share with you on this date, followed by my customary end-of-the-year good wishes:
Come, children, gather round my knee;
Something is about to be.
Tonight's December Thirty-First,
Something is about to burst.
The clock is crouching, dark and small,
Like a time bomb in the hall.
Hark! It's midnight, children dear.
Duck! Here comes another year.
To all of you who, like me, suspect that chance is in the saddle and rides mankind, I hope that the year to come treats you not unkindly, and that your lives, like mine, will be warmed by hope and filled with love.
* * *
The Choir of King's College, Cambridge, sings Gustav Holst's setting of Christina Rossetti's "In the Bleak Midwinter":