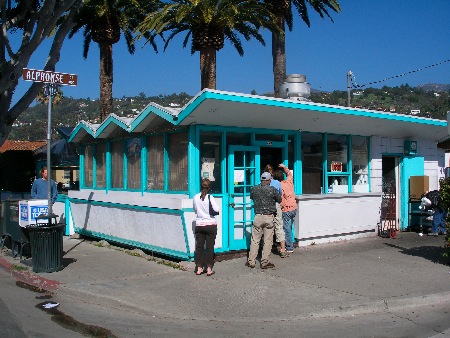 Mrs. T and I, having spent a week in San Francisco, Santa Cruz, and Big Sur, departed Ragged Point Inn last Tuesday and resumed our travels down Highway 1. On Saturday we reached San Diego, dropped our bags at the hotel, and saw a double bill of plays by Harold Pinter that same night. In between…well, we kept busy.
A few miles south of Ragged Point, we pulled off the road and spent a few delightful minutes communing with the occupants of the Piedras Blancas Elephant Seal Rookery, whose website contains an admirably straightforward description of its unique attractions:
The Northern Elephant Seal, Mirounga angustirostris, is an extraordinary marine mammal. It spends eight to ten months a year in the open ocean, diving 1000 to 5000 feet deep for periods of fifteen minutes to two hours, and migrating thousands of miles, twice a year, to its land based rookery for birthing, breeding, molting and rest. The Piedras Blancas rookery, on Highway 1 seven miles north of San Simeon on the California Central Coast, is home to about 17,000 animals.
Mrs. T, who goes in for such spectacles, was thrilled beyond words, and I confess to finding the whole thing pretty amazing myself.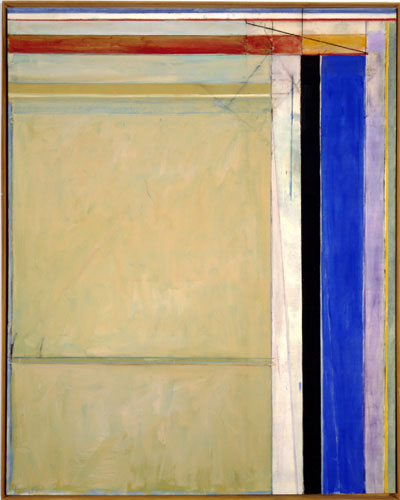 We spent our first two nights on the road in Santa Barbara, where we ate to glorious excess at La Super-Rica (pictured above), and Costa Mesa, where we caught a performance of August Wilson's Jitney that I'll be reviewing later this week. On Thursday we drove to Hollywood, pausing in Newport Beach to take in the Orange County Museum of Art's retrospective of Richard Diebenkorn's "Ocean Park" paintings. I've long been an ardent admirer of Diebenkorn's work, so much so that I bought one of his etchings a few years ago, but it wasn't until I visited Santa Fe for the first time in 2008 that I came to appreciate how intimately his "abstract" paintings, above all the "Ocean Park" series, reflect the natural landscapes that he knew and loved.
The bad news is that the exhibition closed on Saturday. The good news is that it's moving to the Corcoran Museum of Art in Washington, where it will be on display from June 30 to September 23. I beg you to go, no matter how far you have to travel. It's one of the half-dozen best museum shows devoted to an American artist that I've seen in my life.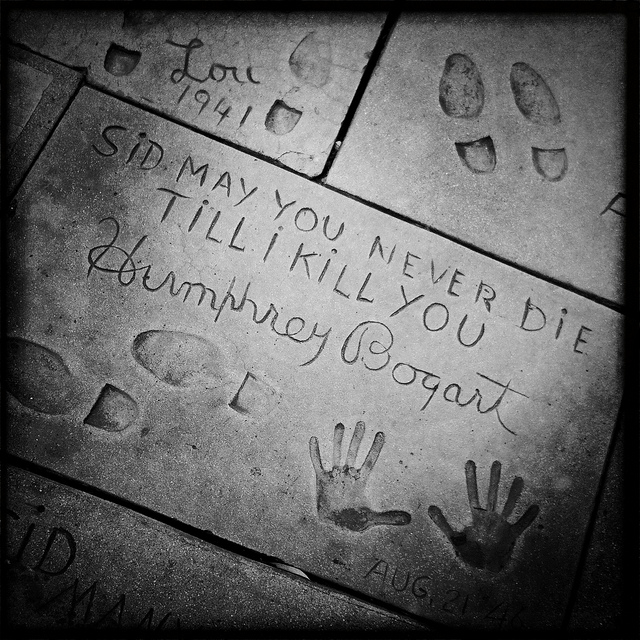 Our next stop was the Hollywood Roosevelt Hotel, the site of the first Academy Awards ceremony, which was spruced up to the max in 2005 but whose public areas still exude a pleasingly old-fashioned air. The Roosevelt is across the street from Grauman's Chinese Theatre, which I'd always wanted to see but never got around to visiting until now. In addition to being a tourist trap par excellence, Grauman's is a testament to the transitory nature of fame, enshrining as it does the hand- and footprints of golden-age movie stars, many of whom continue to be vividly remembered but a fair number of whom are forgotten save by fanatics. (Bet you don't know who Jean Hersholt was.) I was pleased that the stones of Edward G. Robinson, Charles Boyer, and Charles Laughton are side by side, and amused to see that Sid Grauman found places of honor for Lauritz Melchior and Ezio Pinza, both of whom are rather better known for their achievements in another sphere.
We stopped in Hollywood not to see plays but to pull ourselves together after two nonstop weeks of grief, mourning, and frenzied travel (and, as always, so that I could get some writing done). The only "show" we saw there was Budd Boetticher's The Rise and Fall of Legs Diamond, which we watched with pleasure in our hotel room.
To be sure, I was also supposed to have had lunch in Los Angeles with Morten Lauridsen, about whom I've written but whom I have yet to meet. Alas, he got snagged by a jury-duty summons, so I settled for sleeping in, drafting a Wall Street Journal column, and dining en famille with Mrs. T and an ex-protégé who has since metamorphosed into a good friend. On Saturday we brunched with another old friend, then headed south.
On Sunday afternoon we went to Itamar Moses' new show, which I'll be writing about for the Journal later today. Tonight we drive to La Jolla to see Hands on a Hardbody, about which I've heard much, nearly all of it good. Come Wednesday we fly back to New York, and on Friday I hit the road again, this time on my own. My destination will be Niagara-on-the-Lake's Shaw Festival, where I'm seeing Noël Coward's Present Laughter, Terence Rattigan's French Without Tears, and Bernard Shaw's Misalliance.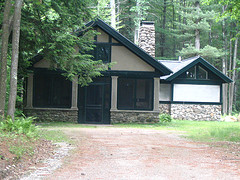 If all this sounds a bit excessive, you're right, and then some. The only thing that's keeping me from keeling over is the knowledge that I'll be reporting to the MacDowell Colony on June 18 for five weeks of near-solitary work in the woods of New Hampshire. I long with all my heart to be shown to my studio and left to my own devices, but I can't quite imagine what it will feel like to spend five weeks working on my Duke Ellington biography without having to see a show or hit a deadline, much less to spend my days unable to surf the web (the MacDowell studios are wireless-free zones). Perhaps I'll go mad, though somehow I doubt it.
Either way, I have to get through the next three weeks first, not to mention the next two days. Another show and a transcontinental flight stand between me and New York. Yes, life on the road is fun (up to a point, Lord Copper!). Yes, you can have too much fun. Have I had it? Not quite yet–but just about.