In today's
Wall Street Journal
"Sightings" column, I write about Edith Halpert, whose career as a pioneering gallery owner who specialized in modern American art is memorialized in
a new exhibition
at New York's Jewish Museum. Here's an excerpt.
* * *
For most of us, art dealers and gallery owners are the missing links of art history. Unless you're a collector or a well-informed historian, you probably haven't heard of any of them. The only dealers ever to have been widely known by name in this country were Joseph Duveen, the man who sold Europe's Old Master paintings to America's gilded-age financiers, and Leo Castelli, who was largely responsible for spreading the word about the Pop artists and other luminaries of the '60s and '70s. Yet they're the essential middlemen who help get art out of the studios and into the hands of collectors—the first step on the long road to posterity.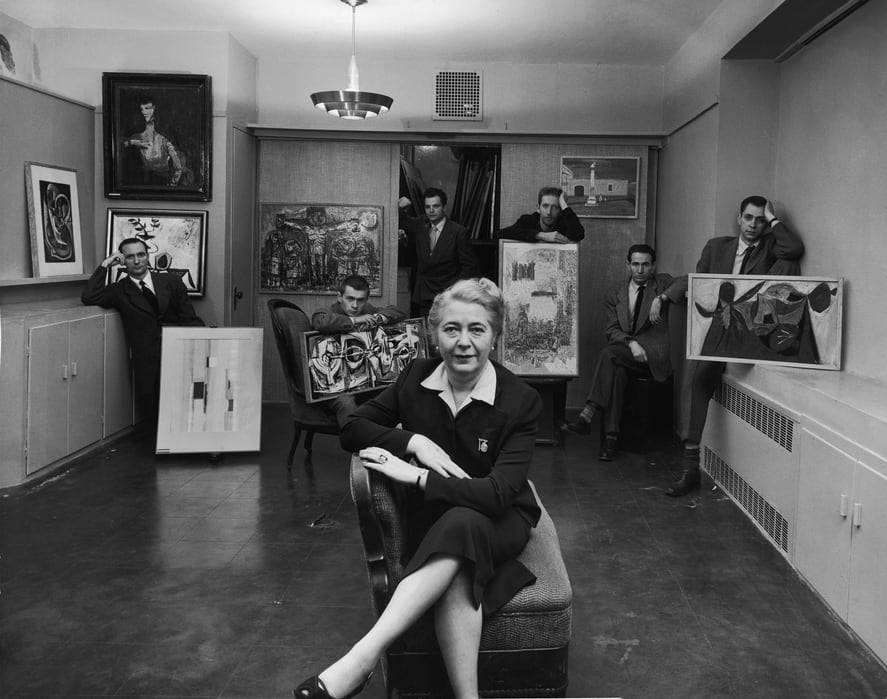 Consider the case of Edith Halpert, the founder of New York's Downtown Gallery, which opened in Greenwich Village in 1926 and soon became one of the most influential galleries specializing in modern American art. Not only did she support and figure prominently in the careers of such important painters of the time as Stuart Davis, Arthur Dove, Marsden Hartley, Jacob Lawrence, John Marin, Georgia O'Keeffe, Charles Sheeler and Max Weber, but she was also instrumental in bringing American folk art to the attention of major collectors like Abby Aldrich Rockefeller (they shared a special liking for traditional weathervanes).Thousands of paintings and other works originally sold by Halpert now hang in such public collections as New York's Museum of Modern Art, Boston's Museum of Fine Arts and Washington's Phillips Collection….
Now New York's Jewish Museum is seeking to bring this seminal figure back into the modern-art conversation by presenting "Edith Halpert and the Rise of American Art," the first exhibition to be devoted to her career. On display through February 9, it contains 100 works that were either sold by Halpert or went into her personal collection, which was auctioned off in 1973. Organized by Rebecca Shaykin, who has also written a first-rate monograph, "Edith Halpert, the Downtown Gallery, and the Rise of American Art," that doubles as the catalogue, it's a compact, elegant show that is both comprehensively informative and a delight to visit….
* * *
Read the whole thing
here
.