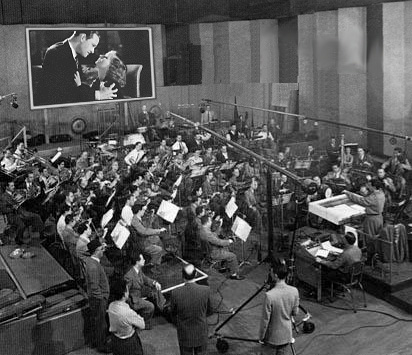 One of my Twitter followers asked over the weekend if I'd post a list of my favorite film scores. This is, needless to say, an impossible task, but I did spend a few minutes drawing up the following roster.
I hasten to point out that my little list isn't comprehensive in any way and doesn't pretend to be: all I've done is name one hundred film scores that I like and find memorable. Had I made it a month later, or earlier, I'm sure the contents would have been somewhat different (though not drastically so!). You'll see that I have a bias toward old-fashioned "symphonic" scores, but I think you might also be surprised by some of the non-symphonic scores that made my list.
Here goes:
• Michael Andrews Me and You and Everyone We Know
• Georges Auric Roman Holiday
• John Barry The Lion in Winter
• George Bassman Ride the High Country
• Elmer Bernstein The Grifters, The Magnificent Seven, The Man With the Golden Arm, To Kill a Mockingbird
• Leonard Bernstein On the Waterfront
• Carter Burwell Blood Simple, Fargo, No Country for Old Men
• Gary Chang A Shock to the System
• Ry Cooder Paris, Texas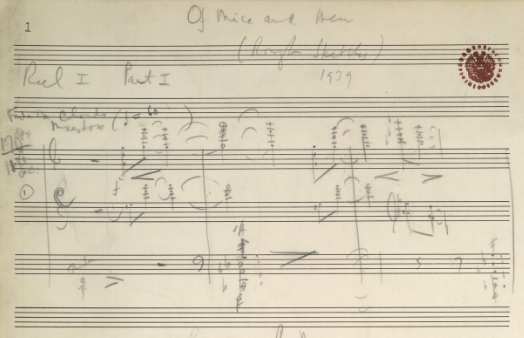 • Aaron Copland The Heiress, Of Mice and Men, Our Town, The Red Pony
• Georges Delerue A Man for All Seasons, Shoot the Piano Player
• Adolph Deutsch High Sierra, The Maltese Falcon, Ramrod
• Jerry Fielding The Wild Bunch
• Hugo Friedhofer The Best Years of Our Lives, One-Eyed Jacks
• Jerry Goldsmith Chinatown, In Harm's Way, Lonely Are the Brave, Patton, The Sand Pebbles
• Jonny Greenwood There Will Be Blood
• Dave Grusin The Fabulous Baker Boys
• James Newton Howard The Fugitive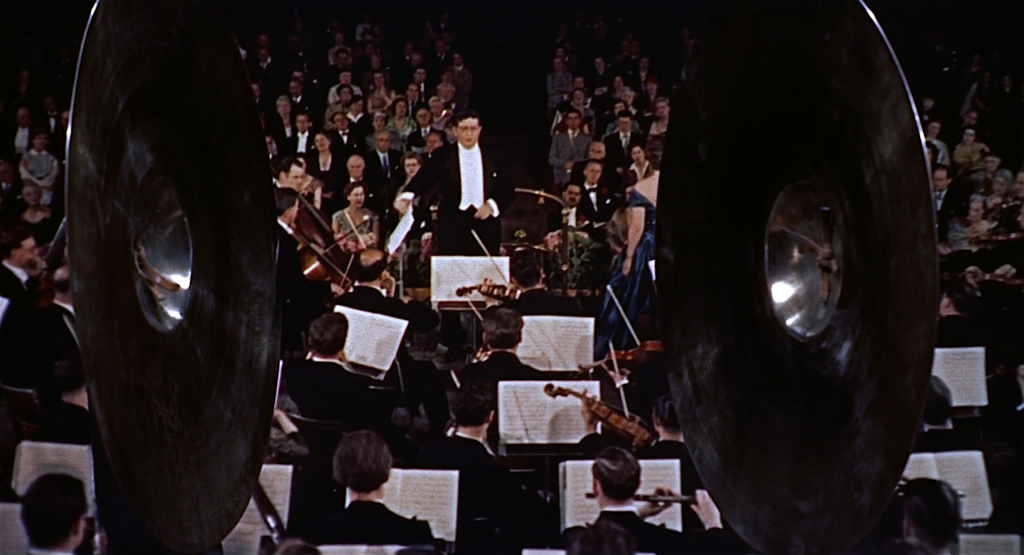 • Bernard Herrmann Cape Fear, Fahrenheit 451, Garden of Evil, The Ghost and Mrs. Muir, On Dangerous Ground, North by Northwest, Psycho, Vertigo, "Walking Distance" (an episode of The Twilight Zone)
• Maurice Jarre Lawrence of Arabia, Witness
• Rolfe Kent About Schmidt, Election
• Erich Wolfgang Korngold The Adventures of Robin Hood, Kings Row, The Sea Wolf
• Henry Mancini Wait Until Dark
• Cliff Martinez The Limey
• Ennio Morricone Cinema Paradiso, Once Upon a Time in the West, Ripley's Game, The Untouchables
• Jerome Moross The Big Country
• Alfred Newman Captain from Castile
• Thomas Newman The Shawshank Redemption
• Alex North The Misfits, A Streetcar Named Desire, Who's Afraid of Virginia Woolf?
• André Previn Bad Day at Black Rock, Elmer Gantry
• David Raksin The Bad and the Beautiful, Laura
• Nino Rota La Dolce Vita
• Miklós Rózsa Ben-Hur, Brute Force, Double Indemnity, The Killers, Lust for Life, Madame Bovary, The Naked City
• Lalo Schifrin Cool Hand Luke
• David Shire, Farewell, My Lovely, The Taking of Pelham One-Two-Three
• Michael Small Klute, Marathon Man
• Max Steiner The Fountainhead, The Searchers
• Dimitri Tiomkin Duel in the Sun, High Noon, Strangers on a Train
• Henry Vars Seven Men From Now
• Ralph Vaughan Williams Scott of the Antarctic
• William Walton Hamlet, Henry V
• Franz Waxman Night and the City, Objective: Burma, A Place in the Sun, Rebecca, Sunset Boulevard
• Roy Webb Cat People, Crossfire, The Enchanted Cottage, I Walked with a Zombie
• John Williams Catch Me if You Can, Star Wars
• Victor Young, Shane
* * *
Miklós Rózsa conducts the final cue from his score for Jules Dassin's The Naked City:
Bernard Herrmann conducts a suite from his score for François Truffaut's Fahrenheit 451:
Jerry Goldsmith conducts a suite from his score for Roman Polanski's Chinatown. The trumpet solos are by Uan Rasey:
Excerpts from Carter Burwell's score for Joel and Ethan Coen's Blood Simple: