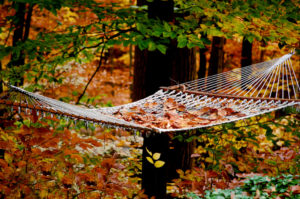 The leaves are falling in Connecticut. Mrs. T brought a box of Mallomars home from the grocery store on Friday afternoon. Autumn, it seems, is here. It slipped up behind us while we were otherwise occupied, and suddenly another summer was gone, never to return.
It was exactly a year ago that the two of us ate fresh-picked corn and tomatoes for three nights in a row, a glorious occasion that nonetheless filled me with night thoughts:
For those who, like Mrs. T and I, have crossed the sixtieth meridian, it's hard not to wonder come October how many more seasons remain for us to feast on the fruits of the field….In other words, memento mori! Yet there are many possible responses to that dark imperative, not all of them drably penitential. We have it on good authority that it is man's part to rejoice in the fruits of the earth and the fullness thereof, which strikes me as an impeccable reason to eat all the fresh corn and tomatoes that are going for as long as is humanly possible.
Would that we'd done the same thing this year, but circumstances kept us far from our Connecticut farmhouse for most of the past two months, and we were forced more often than not to make do with institutional cuisine and mediocre takeout. That's why we were determined to get out of town as soon as my reviewing duties would allow. But it took longer than usual for us to get from New York to Storrs, and by the time we pulled into our driveway, the sun had long since set. I got up the next day to run errands and saw when I opened the front door that our rental car was covered with a blanket of crumbly brown leaves. I sighed deeply, then brushed off the windshield and headed for the laundry.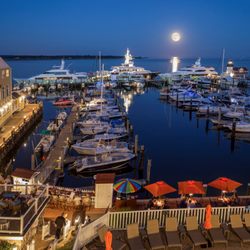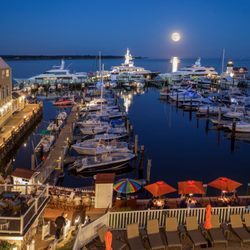 The good news is that if you like fall foliage, as we both do, there aren't many places in the world that are prettier than Connecticut come mid-October. In the meantime, and seeing as how yesterday was our eleventh anniversary, we decided to treat ourselves to a mini-vacation, our previous attempt to do so having crashed and burned beyond recognition. We started out by going to a revival of The Drowsy Chaperone that I'm reviewing for The Wall Street Journal. Then we drove to a nearby hotel whose very nice rooms look out on Long Island Sound, where we plan to gaze at the water, eat seafood, and do as little as possible. I've brought along a couple of books about which I'm not writing, and I also expect to spend a fair amount of time soaking in what the hotel website describes as a "therapeutic whirlpool." If all this doesn't put me back on a somewhat more even keel, I don't know what will.
I was about to say that we've earned our little holiday, but on reflection I'm not so sure that's true, save in the general sense that (as Annie Savoy says in Bull Durham) "we all deserve to wear white." Yes, we've been through the wringer, but nobody has to tell me that there are plenty of people who've been wrung far more thoroughly than either of us, yet lack the time and resources to shut down the shop for a couple of days and go eat lobster. The truth is that even at our worst, we're luckier than most. The older I grow, the more conscious I am that the world is full of pain and suffering next to which our troubles are as nothing.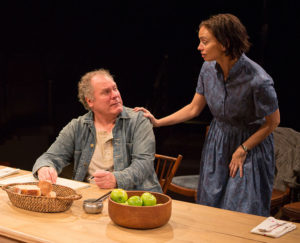 Be that as it may, it's true that Mrs. T and I have just weathered a rough patch, rough enough that my eyes filled with tears as I listened the other night to the lines that Sonya speaks at the end of Uncle Vanya, the Chekhov play that I love best and about which I recently wrote in the Journal::
We'll live, Uncle Vanya. We'll live through a long, long string of days, of drawn-out evenings; we'll patiently endure the trials destiny sends us; we'll work for others now and in our old age, knowing no peace, and when our hour comes, we'll obediently die, and there, beyond the grave, we'll say that we suffered, that we wept, that it was bitter for us, and God'll take pity on us, and you and I, uncle, dear uncle, we'll see a bright, beautiful, refined life, we'll rejoice, and we'll look back at our present misfortunes with tenderness, with a smile—and we'll rest.
I wonder whether my mother felt like that at the end of her life, when she was suffering in a way that I can't even begin to imagine, much less understand—or accept. I wonder, too, whether I'll meet my own latter end with anything like her courage and dignity when the time comes for me to do so. Probably not: it is, after all, a truth universally acknowledged that men are whiners, and I make no claim to being an exception to the rule.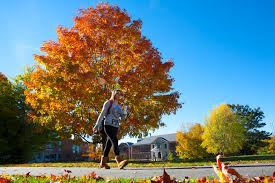 Nor is it possible to store up present laughter in preparation for a time when it's in short supply. Would that it were, but all you can do is take life as it comes, and that's what Mrs. T and I are going to do this week. Mere days from now, there'll be gaudy sunbursts of red, yellow, and orange wherever we look, followed as sure as the turning of the earth by bare branches. The leaves are falling and the clock is ticking, and we mean to revel in our good luck while it lasts.
* * *
Frank Sinatra sings "Autumn Leaves" at London's Royal Festival Hall on June 1, 1962, accompanied by Harry Klee on flute and Al Viola on guitar. The English-language lyric is by Johnny Mercer: