In today's Wall Street Journal "Sightings" column I discuss a problem that has become an epidemic in the world of American theater—cellphone abuse—and offer a solution. Here's an excerpt.
* * *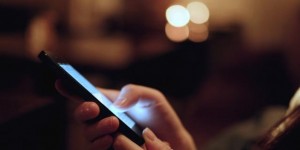 Yes, cellphone abuse has reached pestilential proportions, but everybody in the profession privately admits that existing announcements, be they clever or straightforward, do next to nothing to reduce it. Why? Because the announcements aren't made in such a way as to seize the attention of playgoers and persuade them to change their ways. Instead, they're either cutesy-pie or pro forma, both of which signal that they needn't be taken seriously.
Unfortunately, Patti LuPone's widely reported in-your-face technique of shaming errant cellphone users by singling them out from the stage doesn't seem to work any better. That doesn't surprise me. Instead of insulting them, the trick is to get their attention—and get them on your side.
The only truly effective cellphone announcement I've ever heard was was made during the Steppenwolf Theatre Company's 2009 revival of "American Buffalo," a play by the famously foul-mouthed David Mamet. Before each performance, an unseen announcer shouted, "TURN OFF YOUR F—— PHONES!!!"
It worked, too.
Short of that, here's what I'd do….
* * *
Read the whole thing here.
A curtain speech by Patti LuPone, made after a 2015 Lincoln Center Theater performance of Shows for Days: