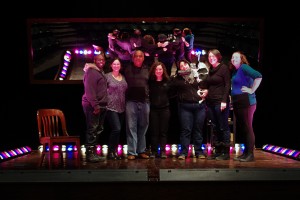 The Court Theatre's production of Satchmo at the Waldorf closed on Sunday. Barry Shabaka Henley's final performance was, by all accounts, a knockout. Meanwhile, the American Conservatory Theatre's remounting of the off-Broadway production of Satchmo has now transferred to TheatreWorks in Colorado Springs, where it opens tonight.
Would that I could have been in Chicago on Sunday or could be in Colorado tonight, but I was in Florida on Sunday, and on Wednesday morning I flew from there to New York to see two shows, the New York premiere of Lydia R. Diamond's Smart People and the Broadway transfer of Stephen Karam's The Humans. Two shows in one day is a bit much for me—especially when I have to get up at five in the morning in order to catch a plane to see them—but I did what I had to do, and today I am, so far as I can tell, none the worse for wear. I still have one more New York show to catch, Forest Whitaker's Broadway debut in Eugene O'Neill's Hughie, after which I'll return to Florida and Mrs. T.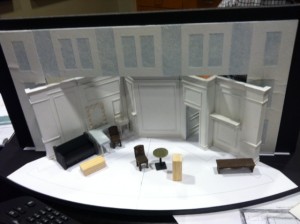 Needless to say, I haven't been in Florida for pleasure. Not only have I been reviewing shows there, but on Friday I had my first face-to-face production meeting for Palm Beach Dramaworks' upcoming production of Satchmo, which I'll be directing and about which you'll be hearing much more in due course. Among other things, I got a look at the preliminary model for Michael Amico's set, which is always, as I have now learned from
experience, a hugely exciting moment. Of course I knew that the production was real—I signed the contract a few weeks ago—but you know it's real when you see what it's going to look like.
In addition to all this frenzied activity, I wrote the first draft of a new play over the weekend. I can't say anything more about it for the moment, but it looks like something may come of it. Watch this space for details.
And now, if you'll pardon me, I've got to write Friday's Wall Street Journal review of the shows I saw yesterday. Never a dull moment around this shop.