Various forms of the records-that-changed-my-life meme have been making the rounds lately, so I came up with my own version, which I call "The Twenty-Five Record Albums That Changed My Life." Throughout the coming month, I'll write about one of these albums every weekday in the order in which I first heard them.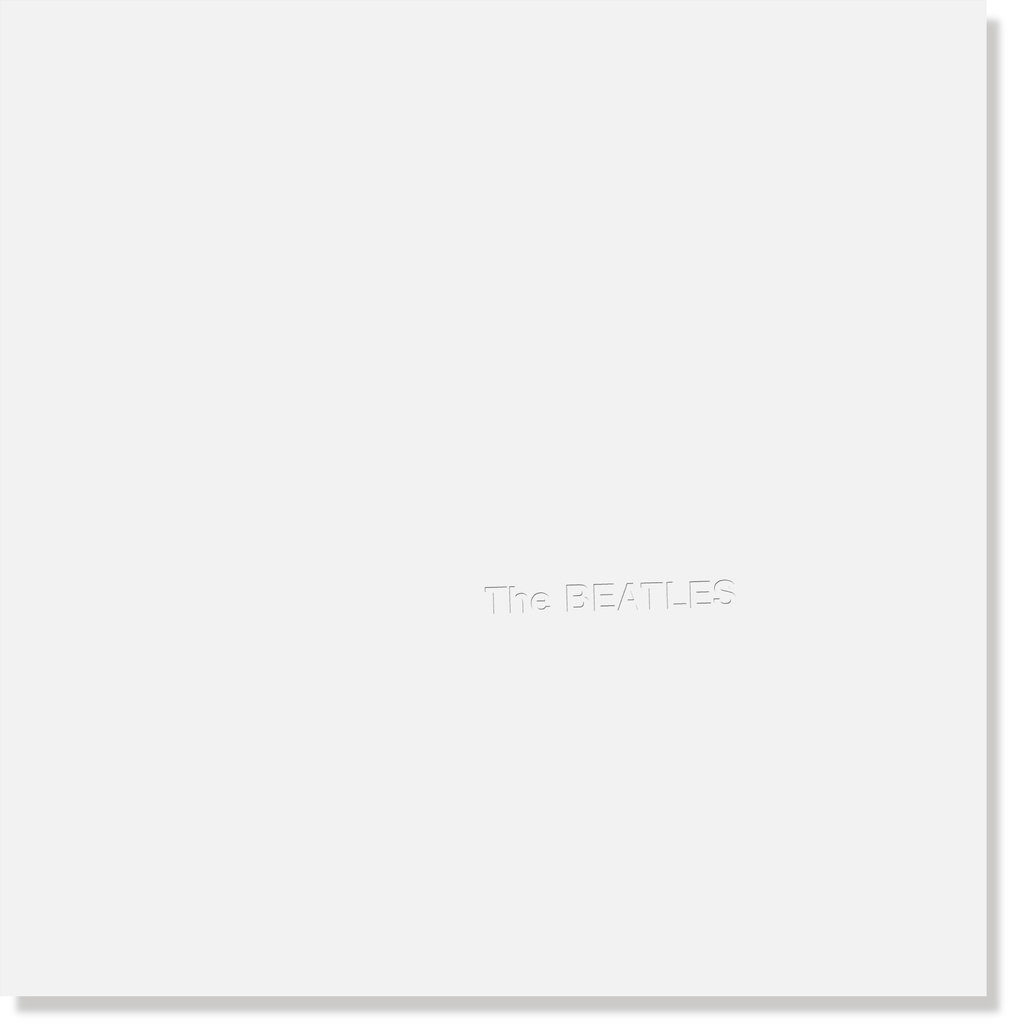 9. The Beatles, The Beatles (Apple)
I knew a certain amount about the Beatles when I first heard the White Album, as
The Beatles
is universally known, in 1969. Like all my elementary-school classmates, I'd seen them on
The Ed Sullivan Show,
and even though I had yet to purchase my first full-fledged rock album, I'd since been introduced to a fair number of their singles by listening to the radio and watching the animated-cartoon series called
The Beatles
that ran on ABC every Saturday morning from 1965 to 1969. It wasn't very good—in fact, it was perfectly awful—but some of the songs, "Paperback Writer" and "Penny Lane" in particular, did catch my ear. Even so, I wouldn't have called myself a Beatles fan: I was much more interested in Tchaikovsky, Judy Collins, and
$64,000 Jazz
. Then, however, came "Revolution." No sooner did I hear it on the radio than I went right out and bought the single, the B side of "Hey Jude." As the ear-shattering introductory fuzz-guitar riff blasted out of the cheap little record player in my bedroom, I connected for the first time with rock as a present-tense music. To put it another way, I now understood that rock and roll was the music of
my
generation, just as
$64,000 Jazz
had been the music of my parents' generation. The difference, of course, was that I liked both kinds of music—and still do.
The White Album came out three months later, but I couldn't afford a double album, so I borrowed Bob Nelson's copy early in 1969 and spent the next few weeks starting to get a grip on its proliferating stylistic variety. It didn't yet occur to me that the Beatles I had known and briefly loved no longer existed: I simply took it for granted that the White Album, like its predecessors, was the product of a genuine group effort. It wasn't, of course, which explains why I loved some of the songs and didn't much care for certain others, as well as why there were more than a few, "Helter Skelter" and "Revolution 9" in particular, that I didn't get at all.
I went through a long stretch of not listening to the Beatles in college. It wasn't until their albums started to be transferred on CD that I returned to their music and decided that in fact I still loved it. A few years later, I wrote an
essay
for
Commentary
in which, after much thought, I set down what I had to say about them:
After the Beatles, rock-and-roll would never be the same. What started out as a stripped-down, popularized blending of country music and rhythm-and-blues intended for consumption by middle-class teenagers evolved into a new musical dialect in which it was possible to make statements complex and thoughtful enough to seize and hold the attention of adult listeners….

Neither virtuoso instrumentalists nor pure songwriters, they instead explored the possibilities of the hybrid art of the record album as art object more successfully than any other popular musicians of their generation. For this—and for the beauty of their best music—they will be remembered.
I'll stand on that, and on my after-the-fact conclusion that Revolver was the best thing they ever did. That said, the White Album is also full of good things, and though I doubt I'll ever feel the need to listen to it all the way through again, few months go by when I don't put on "Back in the U.S.S.R." or "Blackbird" or "Julia" and marvel at what the Beatles could do when the stars were in phase.
(To be continued)
* * *
"Back in the U.S.S.R.," from The Beatles:
The video for the single version of "Revolution," directed by Michael Lindsey-Hogg and filmed on September 4, 1968:
The "Penny Lane" episode of The Beatles, which originally aired in 1967:
* * *
To read about album #1, go here.
To read about album #2, go here.
To read about album #3, go here.
To read about album #4, go here.
To read about album #5, go here.
To read about album #6, go here.
To read about album #7, go here.
To read about album #8, go here.