Various forms of the records-that-changed-my-life meme have been making the rounds lately, so I came up with my own version, which I call "The Twenty-Five Record Albums That Changed My Life." Throughout the coming month, I'll write about one of these albums each weekday in the order in which I first heard them.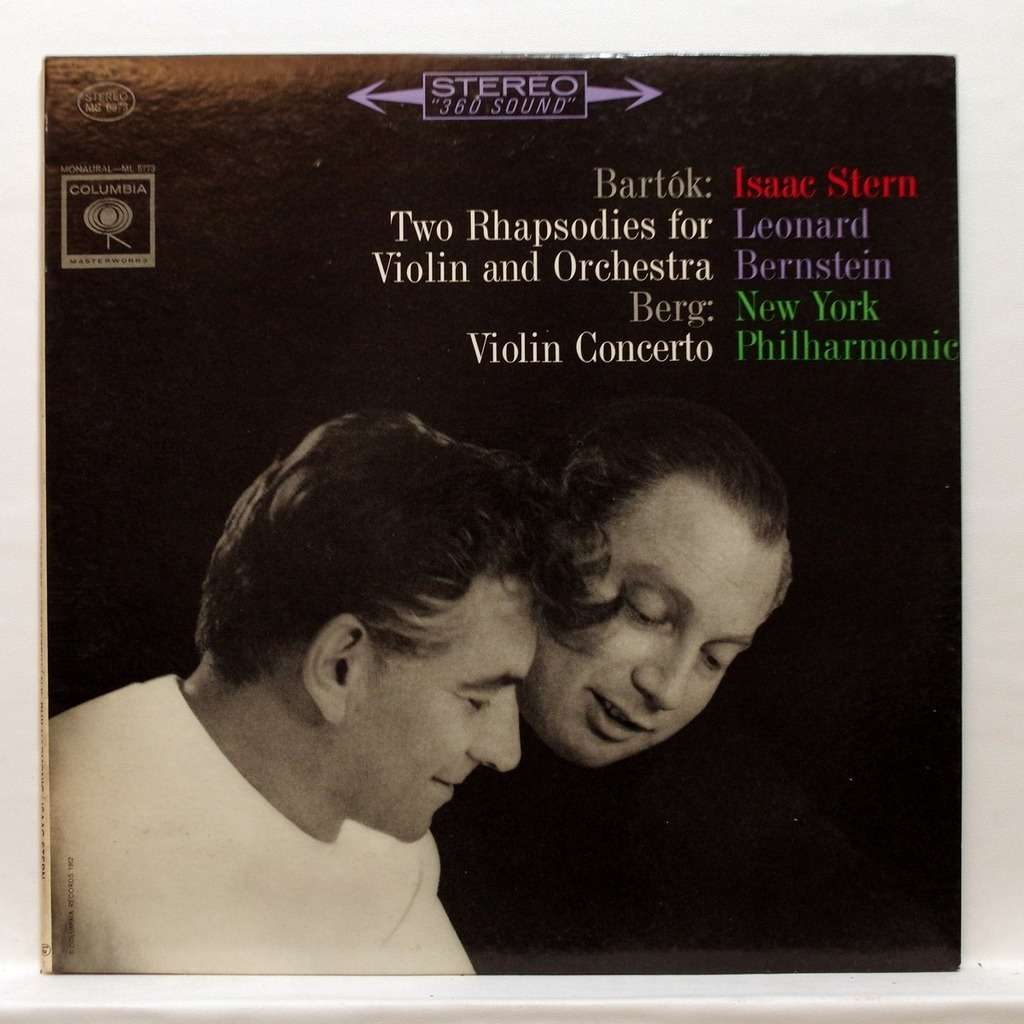 7. Bartók Rhapsodies for Violin and Orchestra and Berg Violin Concerto, played by Isaac Stern and accompanied by Leonard Bernstein and the New York Philharmonic (Columbia)
It used to be that when you lived in a small town far from the nearest big city, you bought what the local stores sold or what you could order by mail from Sears, Roebuck, and not much else. The notion that you might someday be able to boot up your laptop, click a few keys, and have a record "delivered" to you electronically within seconds was the stuff
2001: A Space Odyssey
was made of. Laptops didn't exist back then, much less digital sound files, and it certainly never occurred to me that I would live long enough to see Sears
teetering on the edge of extinction
.
Hence I got my first copy of Isaac Stern's 1959 album of works for violin and orchestra by Béla Bartók and Alban Berg not from Amazon or iTunes but from Keith Collins Piano Company, a store in Smalltown, U.S.A., that sold records on the side but whose main business was furnishing the musically inclined children of Smalltown with pianos, organs, guitars, clarinets, trumpets, and other instruments. It was there that my parents bought me a Scherl & Roth student-model violin, my first musical instrument, purchased on the installment plan. By contrast, Collins Piano had only a couple of bins devoted to classical records, but since there was no other place in town that sold such recherché fare—Smalltown had no record stores at all—I contented myself with whatever was in stock, occasionally screwing up the nerve to place a special order for a specific album.
I can't imagine how a record of concerted works by Berg and Bartók made its circuitous way into the classical bin at Collins Piano. Granted, Isaac Stern and Leonard Bernstein, the album's conductor, were as famous in 1969 as it was then possible for American classical musicians to be. But Berg and Bartók wrote modern music, meaning that it didn't sound at all like Mozart, Beethoven, or Tchaikovsky, much less Dolly Parton or Glenn Miller, and if I hadn't saved up my allowance to purchase that particular album, which had all too clearly been gathering dust for a long time, I've no idea who else in Smalltown would have done so.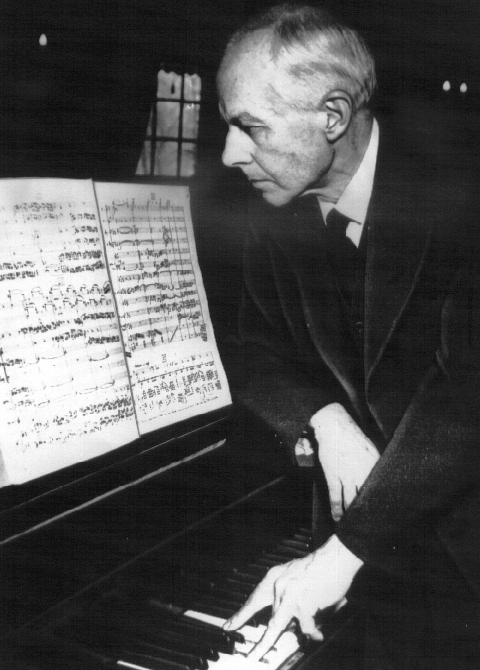 I brought it home, put on Bartók's First Rhapsody, and was instantaneously thrilled to the marrow by its strange but potent blend of soaring lyricism and harsh, slashing dissonances. Never before had I heard such a piece, and I resolved on the spot to seek out more music by Bartók and learn who he was and why he composed that way. I didn't know it at the time, but a door in my unformed artistic consciousness had just swung wide open, never to close again.
By then I was studying the violin myself, so I ordered the sheet music from Collins Piano. The finger-twisting double stops in the first movement defeated me, but I kept on sawing away at them, and in due course I got to where I could stagger all the way through the piece. I have a feeling that the results sounded rather more like Jack Benny than Isaac Stern, but I did manage to play the First Rhapsody just well enough to imagine myself performing it in front of an audience some time in the distant future. That never happened, alas, but I still love the piece, and I expect that this will always be my favorite recorded version.
(To be continued)
* * *
The first movement of Béla Bartók's First Violin Rhapsody, performed by György Pauk, Iván Fischer, and the NHK Symphony Orchestra of Tokyo at a 2000 concert:
Carnegie Hall Salutes Jack Benny, a TV program originally telecast by CBS on September 12, 1961. Also featured in addition to the comedian are Isaac Stern, Eugene Ormandy and the Philadelphia Orchestra, Roberta Peters, Van Cliburn, and the Benny Goodman Sextet (with Red Norvo on vibraharp). The performances, filmed during a Carnegie Hall concert, include a comedy version of the first movement of Bach's Double Violin Concerto played by Jack Benny and Stern. Benny performed this piece at benefit concerts for symphony orchestras throughout America:
Jack Benny talks about Isaac Stern on The Dick Cavett Show. This episode was originally telecast by ABC on February 21, 1973:
* * *
To read about album #1, go here.
To read about album #2, go here.
To read about album #3, go here.
To read about album #4, go here.
To read about album #5, go here.
To read about album #6, go here.