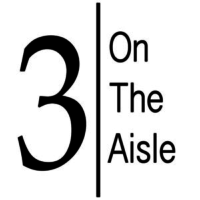 The thirty-ninth episode of Three on the Aisle, the twice-monthly podcast in which Peter Marks, Elisabeth Vincentelli, and I talk about theater in America, is now available on line for listening or downloading.
After a string of podcasts for which one or the other of us was either AWOL or not in the studio, Peter, Elisabeth, and I were all in the same place at the same time to tape this episode. No guest this time around—we dipped into our mailbag to answer reader mail, but otherwise we chatted amongst ourselves.
Here's American Theatre's "official" summary of the proceedings:
This week, the critics discuss the Yondr pouch phenomenon, actor impersonations of real people, and long-running shows gone stale. A heated discussion of Slave Play and a handful of other recent shows follows.
To listen to or download this episode, read more about it, or subscribe to
Three on the Aisle,
go
here
.
In case you've missed any previous episodes, you'll find them all here.