In today's
Wall Street Journal
I review the Massachusetts opening of Bedlam's new revival of
The Crucible
. Here's an excerpt.
* * *
Sixty-six years ago, everyone who saw "The Crucible" on Broadway knew perfectly well that Arthur Miller's dramatized account of the Salem witch trials was really "about" the House Un-American Activities Committee's noisy quest to get Communists to "name names" of their fellow Reds and so escape the blacklist. As such, the play was generally thought to be theatrically effective but aesthetically ham-fisted, even by left-of-center critics like Kenneth Tynan who might reasonably have been expected to applaud Miller for attacking HUAC.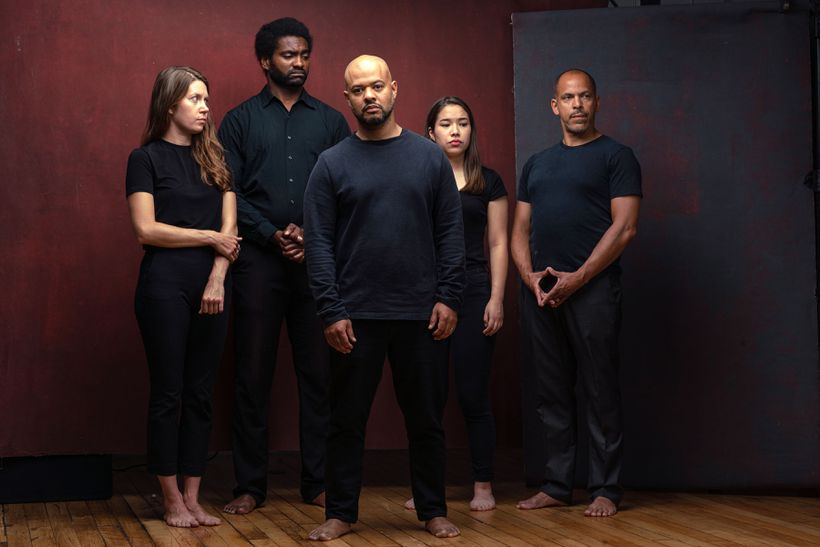 Today, though, many people under the age of 50 who see "The Crucible" are likely to know little or nothing about HUAC, and to the extent that they know anything more about the Salem witch trials, it is often solely from having seen the play itself (it was successfully filmed in 1996 and is still widely taught in schools). Would that modern-day Americans were less ignorant, but their ignorance, paradoxically enough, works to the play's advantage, since it makes it easier for imaginative directors to stage "The Crucible" not as a this-means-that allegory about McCarthyism but as a much less clearly defined cautionary tale of what can happen when fanatics—whatever the source of their fanaticism—seize hold of the levers of power.
Eric Tucker, however, has come at the play from yet another direction. The animating premise of his new staging, jointly produced by Bedlam, his own company, and the Nora Theatre Company of Cambridge, Mass., is wholly in keeping with the #MeToo moment: "In a culture in which power resides in the hands of men—who do you trust?" If his statement of purpose sounds suspiciously reductive to you, fear not: Mr. Tucker is the least reductive of artists, and his forceful, fast-moving "Crucible," which will transfer to New York in November, will send you home filled not with smug self-confidence but anxiety-making doubt….
* * *
Read the whole thing
here
.
Eric Tucker talks about The Crucible: