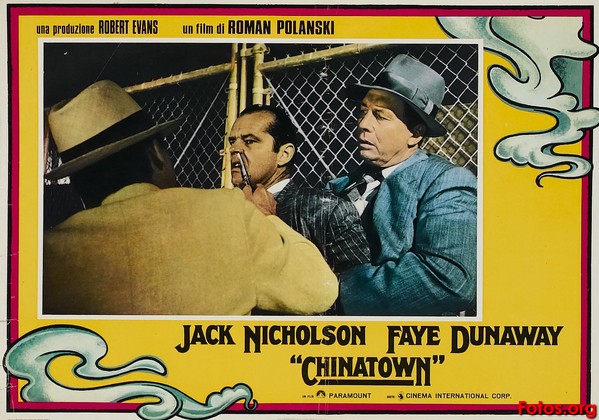 Titus Techera, who hosts a podcast for the American Cinema Foundation on which he and his guests discuss important films of the past and present, invited me back last week for the latest in a series of conversations about film noir and "noir-adjacent" films.
In the latest episode, we discuss Roman Polanski's Chinatown, written by Robert Towne, scored by Jerry Goldsmith, and starring Jack Nicholson, Faye Dunaway, and John Huston (yes, that John Huston). Our hour-long chat is now available on line.
Here's Titus' summary of our conversation:
Titus and Terry Teachout discuss Chinatown, a story about the origins of Los Angeles and the doomed attempt to learn the ugly truth about these origins. John Huston plays the grand, corrupt aristocrat, Jack Nicholson the petty, corrupt democrat, and they come to fight over the future of America.
To listen to or download this episode, go
here
.