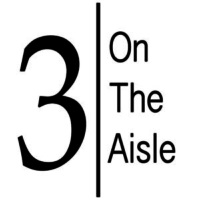 The thirty-seventh episode of Three on the Aisle, the (usually) twice-monthly podcast in which Peter Marks, Elisabeth Vincentelli, and I talk about theater in America, is now available on line for listening or downloading.
Here's American Theatre's "official" summary of the proceedings:
Twice a month, Terry Teachout of the Wall Street Journal; Elisabeth Vincentelli, contributor to The New York Times and The New Yorker; and Peter Marks of the Washington Post get together to talk about what's going on in the American theatre.

And they're back from summer vacation! Well, at least two of them are (Elisabeth is still in Europe). But Terry and Peter are back to discuss the shows they're looking forward to in the coming season and some they've seen during their Three on the Aisle hiatus, then they answer questions about translating plays to film and the art of theatre criticism….
To listen to or download this episode, read more about it, or subscribe to
Three on the Aisle,
go
here
.
In case you've missed any previous episodes, you'll find them all here.