In today's
Wall Street Journal
I review the Broadway transfer of Jamie Lloyd's revival of Harold Pinter's
Betrayal
, starring Tom Hiddleston. Here's an excerpt.
* * *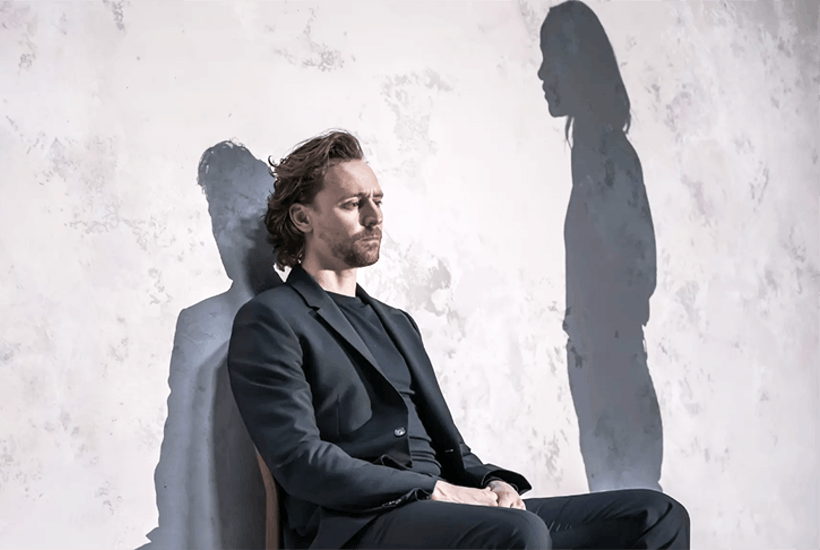 "Betrayal" was seen here six years ago in a revival directed by Mike Nichols and starring Daniel Craig that still failed to eke out more than an 83-performance run. Why, then, bring it back now? Because Tom Hiddleston, as the kids say. A classically trained actor with extensive stage experience who is thoroughly qualified to act in a highbrow show, Mr. Hiddleston is also Marvel's Loki and, in that capacity, one of the stars of "Avengers: Endgame," the highest-grossing movie in history, which explains why one of Pinter's dullest plays is drawing sellout crowds on Broadway.
A more-than-semi-autobiographical tale of adultery (Pinter was the real-life betrayer), "Betrayal" is told in reverse chronological order. Even so, it's far less elliptical than the pause-packed stage plays that put its author on the map of English-language theater. It's as though he'd decided to go back and fill in all the gaps in "Old Times," his earlier, infinitely more enigmatic study of a three-way relationship. Unfortunately, Pinter's new-found willingness to let his characters come right out and say what they're thinking led not to lucidity but triteness…
* * *
Read the whole thing
here
.
The trailer for Betrayal: