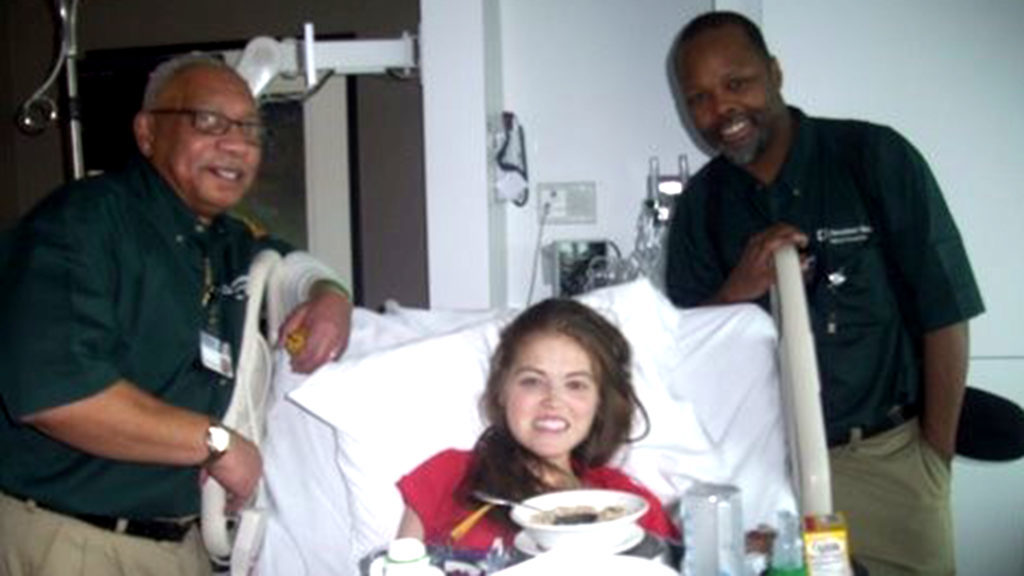 Charity Tillemann-Dick, a coloratura soprano who suffered from pulmonary hypertension (the same rare disease
that afflicts Mrs. T)
and who resumed her singing career after undergoing a double lung transplant—the first of two—died this morning. In 2017 she published a memoir,
The Encore
, and I
wrote about it
at length in my
Wall Street Journal
"Sightings" column:
I vaguely recalled having read about her horrific experiences, but knew nothing of the details. Now I know all about them, and I find myself in awe of her, not just because of her indomitable determination but because it turns out that in addition to being an excellent singer, Ms. Tillemann-Dick is also a very fine writer. "The Encore" is one of the best books I've ever read about the effects of chronic illness on the human spirit. Most of us, I suspect, like to think that we'd rise to a difficult occasion if forced to do so, but rarely are we put to the test. Ms. Tillemann-Dick was, and she faced it with a courage that I can scarcely begin to fathom.

Ms. Tillemann-Dick was diagnosed in 2004 with pulmonary hypertension, an extremely rare and devastating disease of the lungs. A 20-year-old music student, she'd set her sights on an operatic career, and she had every reason to believe that her dream would come true. Instead, her doctor told her to stop singing at once, warning her that "those high notes are going to kill you." PH, as it's known to those who have it, is debilitating, incurable and, if left untreated, fatal. But she refused to give up, telling herself, "I just want to live—really live—for as long as I have left."

A second, more enlightened specialist encouraged her to keep on singing, and she continued to study and perform for as long as her waning health permitted. Palliative treatments kept her going until 2009, when it finally became clear—as is always the case with end-stage PH—that the only thing that would save her life was a double-lung transplant. Fortunately, she survived the painful operation, and to the amazement of her doctors, she started singing in public again a year later, something that no one but Mrs. Tillemann-Dick had thought possible….
Our hearts go out to Yonatan Doran, Charity's husband. May he find comfort in the knowledge that her life was a blessing and an inspiration.
One last thing: if you haven't signed up to be an organ donor, please do so now, and encourage your friends to do likewise. Charity's life was lengthened to noble effect because two people who never knew her did so.
* * *
A 2011 TED talk by Charity Tillemann-Dick: