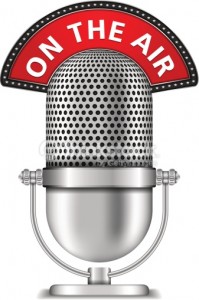 If you live in Chicagoland, you can hear me on the radio Friday morning. I'll be talking about the Court Theatre's Chicago premiere of Satchmo at the Waldorf, my first play, on WBEZ's The Morning Shift. Barry Shabaka Henley, the star, will also be interviewed. The program airs live from nine a.m. to ten a.m. CST. (I think our segment runs from 9:40 to 9:55, but we may start talking a bit earlier than that.)
Tune to 91.5 FM to listen live on terrestrial radio in the Chicago area. If you live elsewhere in the world, go here to listen via streaming audio on your computer or download a podcast of the show later in the day.
UPDATE: You can listen to the broadcast on line by going here.