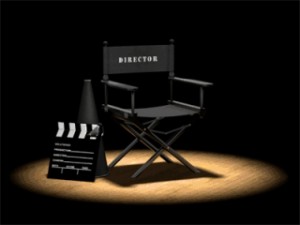 I have big news. The simplest and best way to break it is to reprint the following press release from Florida's Palm Beach Dramaworks, which went out this morning. It speaks for itself, and for me.
* * *
Terry Teachout, drama critic for The Wall Street Journal, playwright, librettist, and biographer, will add another title to his impressive list of accomplishments when he makes his directorial debut next season with Palm Beach Dramaworks' production of his acclaimed first play, Satchmo at the Waldorf. The piece, in which Louis "Satchmo" Armstrong reminisces about his life and career just months before his death, closes out PBD's 2015-2016 season.
"I invited Terry to direct the play because he seemed like an inspired choice," says PBD Producing Artistic Director William Hayes. "He obviously knows the piece better than anyone. He's very familiar with our theatre, as he's been coming here for years. During that time, I've gotten to know him and we've had fascinating conversations about theatre, about productions we had both seen and he had reviewed. We were often on the same page, and I was deeply impressed by his acuity. He's also talked to me about Satchmo at the Waldorf, and I think he'll bring new insights and a fresh perspective to his play."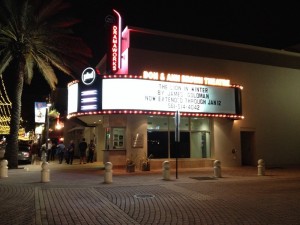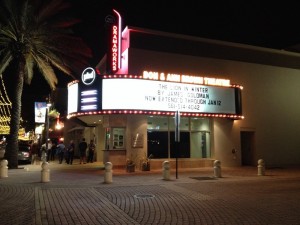 Says Teachout: "I was surprised and apprehensive when Bill asked me to lunch one day and said that he wanted me to direct the play. I staged a run-through of an incomplete version of Satchmo in a workshop setting in 2011, but that's the only time I've ever directed anything, anywhere. It seemed like a really interesting process, though, and when the New England premiere was mounted in Lenox the following year, I went to every single rehearsal—even the tech rehearsals. I also talked in great detail to Gordon Edelstein, the director, about the process as it was unfolding. I had a feeling that a time might come someday when I'd want to try directing the show myself, and that it'd be smart for me to pay attention. When Bill approached me about staging Satchmo, I knew I'd never get a better chance than this—to work with a company I admire in a theatre I know well. He's a persuasive guy, and he said, 'We won't toss you in at the deep end without a life vest.' That sealed the deal. By the end of lunch, I'd either talked myself into it or let Bill talk me into it—I'm not sure which!"
Teachout, a native of Missouri who was a professional jazz bassist for eight years, has had an uncommonly diverse career. Best known as a drama critic, he has also been a dance and music critic, an editorial writer, and a member of the National Council on the Arts. He has written the libretti for three operas by Paul Moravec and is the author of several books, including The Skeptic: A Life of H.L. Mencken, All in the Dances: A Brief Life of George Balanchine, Pops: A Life of Louis Armstrong, and Duke: A Life of Duke Ellington. Satchmo at the Waldorf was written after the Armstrong biography.
The much-lauded play has already been seen in Orlando, Lenox, New Haven, Philadelphia, New York (off-Broadway), and Los Angeles, and upcoming productions are scheduled for San Francisco, Chicago, and Colorado Springs in addition to PBD.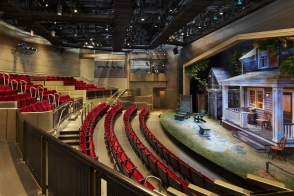 "I've loved all the productions so far," says Teachout. "Of course I've always had notions of my own about how the play might be done, but I never felt like they were right and everybody else's ideas were wrong—they were just different. So when I stage Satchmo, I'm not going to act like I'm the author and this is my big chance to finally get it all right. I don't feel that way. Instead, I want to approach the play strictly as a director, a guy who comes in, sits down, and says, 'O.K., here we all are. Here's this script. Now, what can we do together to make it work?' I do have some preliminary production ideas based on my knowledge of PBD's auditorium and the designers we've picked, but they're completely up for grabs. I'm going to start from scratch—working on this play, in this theatre, with these people. It's the opportunity of a lifetime, and I'm grateful beyond words for it."
* * *
For more information on Palm Beach Dramaworks' production of Satchmo at the Waldorf, which runs May 11-June 12, 2016, go here.