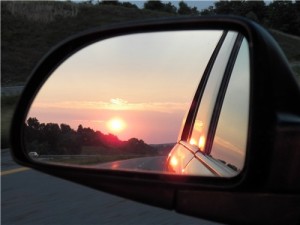 From 2006:
The phrase "guilty pleasure," of course, is itself inherently problematic, because it implies that we ought to be hypocrites when it comes to our artistic responses. Kingsley Amis said the last word about this deeply wrongheaded attitude: "All amateurs must be philistines part of the time. Must be: a greater sin is to be coerced into showing respect when little or none is felt." The inverse is also true. I really do like "S.O.S.," which I believe to be a beautifully crafted pop single, so why should I feel guilty about it?

Generally speaking, though, I don't fall victim to either error, partly because I don't give a damn about received opinion and partly because it's unusual for me to like fundamentally dishonest art. It occurs to me that this might point in the direction of a working definition of bonafide "guilty pleasures" and our responses to them: guilty pleasures let us off too easy by pandering to our innate longing for unearned simplicity. They are the Krispy Kreme donuts of art….
Read the whole thing here.