PostClassic: January 2007 Archives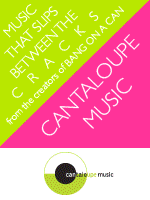 New release from So Percussion and Matmos out 6/8 digitally. See Florent Ghys, Burkina Electric, the Bang on a Can All-Stars and more Cantaloupe artists at the Bang on a Can Marathon in NYC on 6/27. FREE! Click here for more info.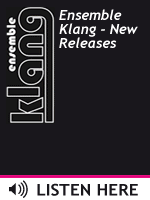 New releases from Ensemble Klang OUT NOW! Click to listen, works by Tom Johnson, Peter Adriaansz and Oscar Bettison.
AJ Blogs
AJBlogCentral |
rss
culture
dance
jazz
media
classical music
publishing
theatre
visual