Plain English: October 2012 Archives
Food culture is
our
culture. This Saturday's national papers here in Britain are stuffed full of food - Nigella's on the cover of one of the magazines, recipe supplements tumbled out of a couple of others, and god (or Bacchus) alone knows what Sunday's papers will bring. There was news from America this week that the lawyers who sued and won millions in damages against Big Tobacco ten years ago are now targeting junk food manufacturers, and suing Big Food for wrongly labeling products and ingredients.
Anyone reading this is surely aware that we live in an era when what and how we eat is a worry for everyone, whether we're the unfortunate many with too little to eat, or the fortunate minority with too much choice in the matter. We, mostly Western, increasingly fat, few acknowledge that we have a moral duty to worry about the hungry masses. But we are also aware that we have turned the biological imperative to feed ourselves about three times a day into an obsessive pastime - we've made a hobby of our necessity.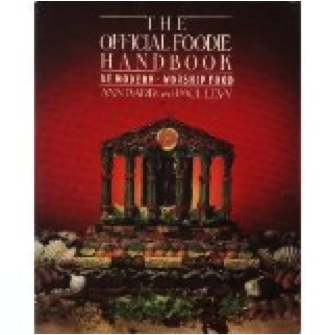 The current scandal in Britain is about how a dead paedophiliac appears to have been protected and event abetted in his crimes by his employer. The trouble is that the employer in question was the second most revered institution (after the monarchy) in the country, the BBC. The nature of the complaint against the BBC is not clear, except that it failed to follow up and transmit "Newsnight's" posthumous exposé of Jimmy Savile's assaults on under-aged girls and boys, which were actually facilitated by the BBC and in some cases took place on BBC premises.
Was it a cover-up? Did the BBC top brass know Savile was a paedophile?