I am a composer in her fifties, so a New York Times article about how innovators get better with age piqued my interest.
According to the article,
The directors of the five top-grossing films of 2012 are all in their 40s or 50s. And two of the biggest-selling authors of fiction for 2012 — Suzanne Collins and E. L. James — are around 50… According to research, the age of eventual Nobel Prize winners when making a discovery, and of inventors when making a significant breakthrough, averaged around 38 in 2000, an increase of about six years since 1900.
The article also notes that, ironically, most of a today's corporations tend to hire younger employees and push out the older ones, limiting the innovative potential of their workforce.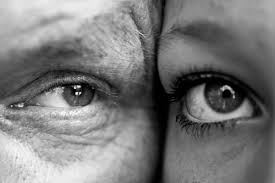 Along the same lines, here is a great article from NewMusicBox about how music composition competitions for emerging composers impose arbitrary age limits on entrants. The age limit seems to be around 35 or 40. These competitions seem to assume that older composers have either already succeeded or failed.  I would like to challenge this assumption; first with my own story, and then with examples of other late-blooming composers. 
Those who have read my previous guest posts are familiar with the Go-Go Symphony I founded and composed for, combining Washington DC's dance beat with original classical music. This project may be valuable in infusing popular culture into classical music — something some say is needed to reinvigorate the classical scene.
I couldn't possibly have thought of composing the Go-Go Symphony if I hadn't spent my younger years outside the classical music bubble. I studied music composition and theory in college, but I didn't go to graduate school; opting instead to become involved in the pop music scene. I toured as a keyboard player and wrote and produced songs with commercial recording artists, and composed for filmmakers and video producers. All of which taught me much about the psychology of the average music listener.
It's a pity that I probably can't enter my composition into many emerging composer competitions due to my age. While my outsider experiences have taught me how to survive without such support, it wouldn't hurt for me to receive it, since it exists. Unlike most younger composers who are more likely to be in graduate school, I don't have easy access to student musicians, rehearsal space, and other academic institutional support.
There are many more reasons why other composers might find their footing later in life.  That is why history is full of examples of late-blooming composers, as I discovered in this Wikipedia entry titled "Late Bloomers":
Anton Bruckner is an example of a musical late bloomer. Although he played church organ some in his twenties he did not become a composer until his 40s. Singer K. T. Oslin released her first album at age 47 which was a major country music success. Al Jarreau is also an example, who released his first album at age 35. AERIA Recording Artist Colie Brice released his 10th solo album Late Bloomer at 39. Elliott Carter did not achieve compositional maturity until his Cello Sonata (1948), when he was 40. César Franck and Leoš Janáček also matured late as composers: Franck at 56, with his Symphony no. 1 in D; and Janáček at 50, with his first true breakthrough, Jenůfa (1904). Iannis Xenakis did not even begin studying composition until 30, with Messiaen. Leonard Cohen did not release his first album until he was 32 years old.
It is so encouraging to read about all these late-blooming composers, so I will keep striving.  If anyone out there knows of any music composition grants or competitions that accept applications from older composers, please share it with us here.  I know I am not the only one who would want to know about them.
I'm not saying that my work is necessarily innovative (though I like to think it is), but I feel my maturity is an artistic asset rather than a liability. It took a lot of experience, mature confidence, and well-rounded perspective for me to create something true to my heart. My past successes and failures have improved my present projects — something that comes only from experience.
We need innovators to help save the classical music industry, don't we? Why ignore the older emerging composers who might be at their creative peak?