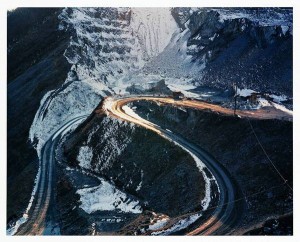 Here, as promised, are the key things we need to do, if we're going to give classical music a future. When I wrote this, I was thinking of people who present classical performances. But I think it applies to all of us — for instance, to people who write about classical music, for whom the last point might be rejiggered as "write vividly."
But enough introduction. Here's my manifesto:
We're in a new era. To adapt to it, and build a new audience, here are four things you should do:
Understand and respect the culture outside classical music. 
Your new audience will come from the world outside classical music. Where else could it come from? And to reach these new people, you of course have to know them. Who are they? What kind of culture do they already have? You have to respect them, because if you don't, they won't respect you.
Work actively to find your audience.
The people you want to reach may not yet care about classical music. So they won't respond to conventional PR and marketing. They won't come to you on their own. And so you have to actively go out and find them. You have to talk to them where they live, where they work, and where they go for entertainment and for inspiration. You have to inhabit their world.
Be yourself.
Your urgency, your joy, and your passion will draw people to you. But you can't be joyful if you don't love the music that you perform. So never pander. Never struggle to be relevant. Perform music that makes your heart sing. Trust your new audience. Trust it to be smart, to be curious, and to respond with joy when it sees how joyful you are.
Make music vividly.
The people you reach will want to love the music you bring them. But can you meet them halfway? Are you bringing them something they really can love? Your performances should be entirely yours, performances nobody else could give. Your music should breathe. Contrasts should feel like they're contrasts. Climaxes should feel like climaxes. Are you doing everything you can to bring your music alive?
This isn't the tactical guide to building a new audience, that one commenter wanted to see. And which we all need! But these four points, if you ask me, are the principles that should guide everything we do. If we don't apply them, the things we try may not work.