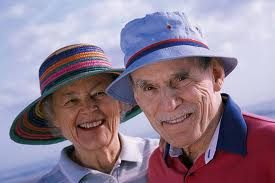 Conventional wisdom: the classical music audience has always been the age it is now. Here's evidence that it used to be much younger.
How young the audience was in 1937:

Results of an audience study, showing a median age around 30 (from Margaret Grant and Herman S. Hettinger, America's Symphony Orchestras and How They Are Supported. New York: W. W. Norton & Company, 1940)
How young the audience was in 1955:
Excerpts from an audience study by the Minneapolis Symphony (now the Minnesota Orchestra), showing that half their audience was younger than 35 (from "In-Concert Survey of the Audience Attending the November 11th Symphony Concert at Northrup Auditorium, University of Minnesota"; survey conducted for the Orchestral Association of Minneapolis by Mid-Continent Surveys, December 12,1955
"Age of the audience once more" (post from this blog, 12/18/07): A fuller description of the 1955 Minnesota study, with some comments on it.
Age of the audience in the 1960s:
Results of a major foundation study: the median age was 38, for all the performing arts, and the authors ask why older people stop going to performing arts events (!) (from William J. Baumol and William G. Bowen, Performing Arts: The Economic Dilemma. New York:
NEA studies, showing the audience getting older since the 1980s:
Richard A. Peterson, Pamela C. Hull, and Roger M. Kern, "Age and Arts Participation, 1982-1997"
Age and Arts Participation With a Focus on the Baby Boomers" (executive summary; shows a dramatic drop between 1982 and 1997 in the proportion of younger people at classical concerts)
"The Arts and Civic Engagement" (shows a steady decline in classical music attendance by younger people between 1982 and 2002)
A blog post about audience age: 
"Important data" (11/24/06) Features a graph that vividly shows the aging of the classical audience between 1992 and 2002, taken from NEA data. You'll see that the largest age group in 1992 was between 35 and 44, and that the largest age group in 2002 was between 45 and 54 — the same people, in other words, continuing to dominate the audience as they age, and not being replaced.
 Anecdotal evidence (in progress):
A famous passage from E.M Forster's 1904 novel Howard's End, describing a family and friends (all but one are in their teens or 20s) at a performance of Beethoven's Fifth. They all know the music. One of the teens follows a score. Forster never says their comfort at the concert is remarkable, so it must have been the norm back then.
***
College students at the Boston Pops, in the 1930s and earlier. They snakedanced through the streets to get to concerts. And demanded the Academic Festival Overture.  (From Grant and Hettinger, cited above.)
***
On her blog, Hilary Hahn talked about a film from the '50s, in which college students run to an impromptu Heifetz performance.  (This was staged for the film, I'm sure, but wouldn't have been staged if it hadn't been plausible at the time the film was made. (Hilary's blog post unfortunately isn't on her website anymore.)
***
Opera singers once had teenage fans. Most famous were the "Gerryflappers" at the Metropolitan Opera, screaming teenage and 20-something fans of diva Geraldine Farrar. They're brought to life in an unforgettable 1922 New York Times story, about Farrar's farewell performance and the wild scene afterward:
The flapper claque, as ardent a group of worshippers as ever paid tribute to their idol, wept and shouted at their Gerry, strung banners across the orchestra pit over the heads of the audience and flapped generally and unrestrainedly. After the last curtain they flocked to the street, and with them this time were many older men and women, Farrar fans. Fortieth Street was filled between Broadway and Eighth Avenue, and traffic policemen gave up all attempt to keep a lane through lt. Ecstatic debutantes and "sub-debs" [girls 18 and under] perched on fire escapes with bouquets and strings of ribbon, ready to shower their idol when she appeared. ["Hail Farrar Queen As She Sings Adieu." New York Times, April 23, 1922]
Though that's just the start:
The notorious "Gerry-flappers" who waited every night at the stage door of the Met for Geraldine Farrar in the teens and twenties, casting flowers and love notes in her direction when she emerged, exemplify this more humble yet fanatical kind of fan devotion; so too those impassioned student girls who signed on as supers for a performance of [Meyerbeer's] Dinorah with the Italian soprano Galli-Curci in 1918, so that they might steal glimpses of their heroine at close range from behind the scenery. [Terry Castle, The Apparitional Lesbian: Female Homosexuality and Modern Culture. New York: Columbia University Press, 1995, p. 206]
Movie moments:
Tippi Hedren in Hitchcock's The Birds (1963).
She looks like she's in her 20s, and when she visits an ordinary middle class family, she sits down at their piano to play the Debussy First Arabesque. Nobody says, "Wow, you play classical music." It's all portrayed as perfectly normal.
Vincent Price in Laura (1944).
He's a playboy evidently in his early 30s (precisely his age at the time). A murder is commited. Price's alibi is that is that he was at a concert. "What was the program?" asks the tough detective. "Brahms's First and Beethoven's Ninth," says Price. (Did they really play programs like that then?) This trips him up, because, the detective says, there was a last-minute change, and the orchestra played Sibelius instead. Price gets off by saying he was so tired that he fell asleep, and didn't notice what was being played. Which makes no sense, but for me the main thing is that nobody thinks it's unusual for so young a man to go to a classical concert. It comes off simply as something an upper class idler in New York was likely to do.
Kirk Douglas, in a 1949 comedy, A Letter to Three Wives. 
He gives a party for his wife's business associates, and — to demonstrate his new sound system — plays a new-fangled long playing record of the Brahms Second Piano Concerto. All of it. His guests sit and listen, as if this was the most normal thing in the world. Douglas was 33 when he made this film, and if anything looks younger. Classical music certainly doesn't come off as an older person's taste!