She's taking no chances.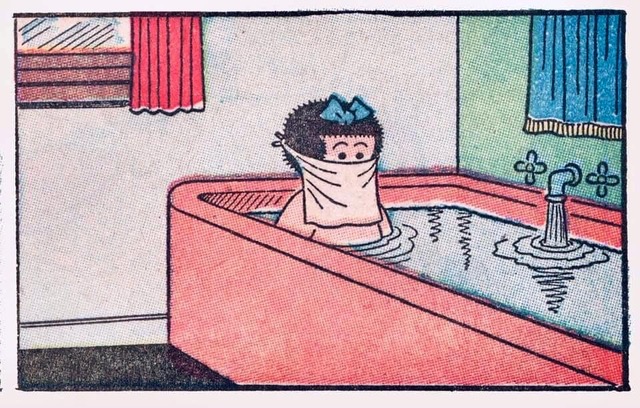 Gary Lee-Nova has been exploring Bushmiller's work for many years. This particular effort originated in an email exchange with Denis Kitchen who founded Kitchen Sink Press. Kitchen Sink published five volumes of Bushmiller's work during the 1980s and '90s.

"We've been internet pals for several years," Lee-Nova says.
During the early 1980s, when I was cutting up Bushmiller's work and collaging it, I was also involved with lectures on linguistics and semiotics. At the time, I was covering Noam Chomsky's work on what was being called 'Deep And Surface Structure In Language.' While doing the collages and preparing 35mm color slides for the lectures, I titled the project 'Uncanny Nancy Can't See Chomsky Can She?' I was deliberately savaging the surface structures in order to force aspects of deep structure to the surface. Big-time fun!
The panel where Nancy is turning off the TV is an example of pictorial "deep structure" forced to the "surface," Lee-Nova says.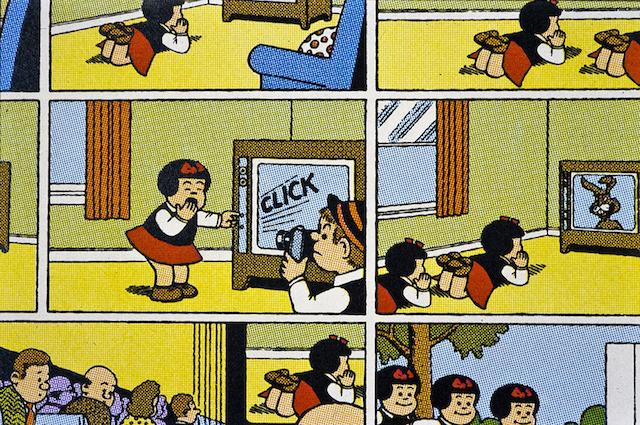 Lee-Nova shared the results of his project with Kitchen, as seen below in a large silkscreened print. It has eleven collages with the original weekend Bushmiller newspaper strip shown in column #2, row #1.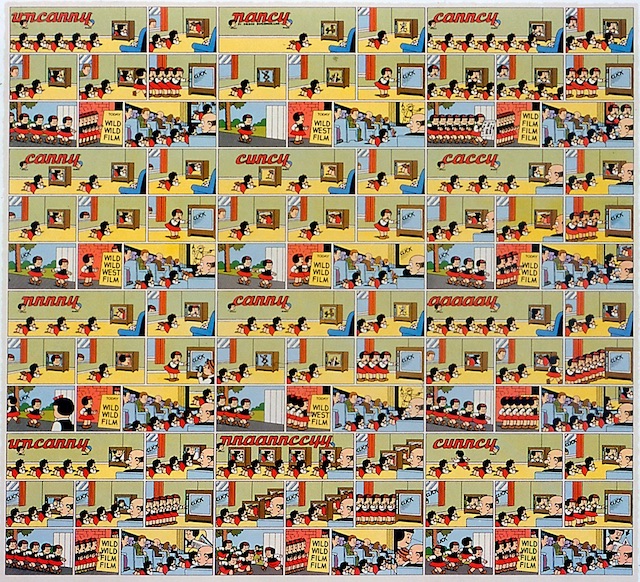 Taking a cue from Nancy.