ARTOPIAnews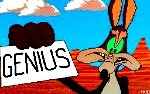 Not One Artist Awarded MacArthur This Year.
Shame, shame. This is not to say the recipients are unworthy. But why nominate or evaluate artist candidates if the results are so insulting? For the record, you can't apply and all nominators, evaluators, and juries are top secret and, therefore, unaccountable.

Salvation Army Buys Museum
Will others follow? Will the Salvation Army buy more buildings left behind by bankrupt, defunct museums all across America?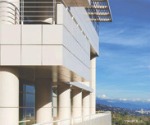 Pacific Standard Time  
The Getty put up the big bucks for this  60-venue compendium to correct anti-California art history and attract locals as well as tourists to various museums and art spots. We already know most of this stuff , but if you have never heard of Beatrice Wood, Ed Ruscha, or Craig Kauffman – and like to drive — this might be what you need. Best part: leaves  San Francisco  in the dust.

Steve McQueen's Shame.
Artist McQueen's new movie about a sex-addict goes Hollywood via Fox Searchlight., i.e., the quickest way to become a movie director is to go to art school.

Clyfford Still Museum Opens in Denver in November.
Scorned by MoMA? Rejected by Clement Greenberg? Afraid of Pollock? Just fund a museum all about you. Your estate will have control. You are totally divorced from art history, social context, and other artists. But do I really want to travel to Denver just to see more evidence of Still's ego-trip? If there, I will certainly take a look. In the meantime, there are a few good paintings of his still inexplicably on display at the Metropolitan Museum in NYC.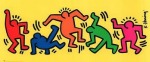 Keith Haring Survey at Brooklyn Museum in 2012
How will Haring look now? After graffiti has been thoroughly commercialized? Does the Dubuffet-plus-cartoon style really work indoors? Is joy ever a plus? Is righteous anger a winner?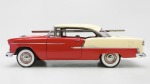 Walter De Maria at the Menil in Houston to Jan. 8.
Long time no see. Earth Room master sneaks back into the spotlight with collectible car that gives a new meaning to the phrase "hot rod."

Artist Cooks Make Marinetti Spaghetti. Abrams Art Center NYC to October 16.
No, never! The Futurist pioneer was a pro-Fascist antifarinaceous war-monger. Martha Rosler, Ritkrit and others are up to something else. Trading work for lunch. On the Lower East Side, of course.