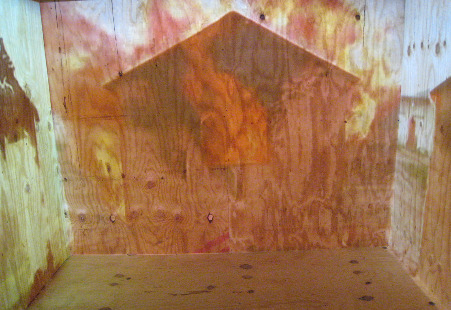 James Franco, Burning House. Video/plywood. Interior view.
From "The Dangerous Book Four Boys."
At the new Clocktower Gallery, N.Y.C., until Oct.1
Smile, Though Your Heart Is Breaking
As controversial as Work of Art: The Next Famous Artist, the emergence of movie star James Franco as an artist is actually much more interesting — telling, profound, puzzling — than that "reality" TV show that rewarded the so-called winner with a small show at the Brooklyn Museum. The show the art world loves to hate has been renewed for a second season, with or without critic Jerry Saltz, who in New York magazine provided a window on the angst and the agony, the fluff and the flubs. Work of Art edits everything down to a parody or a paradigm that might be called "How Not To Be an Artist." The Franco fracas is slightly more metaphysical.
Mr. Franco, who has played James Dean, Tristan and Harvey Milk's lover on the silver screen is pleasing enough. The trick of motion-picture acting is to let the camera do the acting. Hit your marks, say your lines, and trust your face, assuming you have a face to speak of. Garbo knew that, right? Bogart, certainly. Cagney was more of a dancer acting than an actor; his Yankee Doodle Dandy is fabulously, frantically danceous. James Dean was such a mess that he could do little else but let the camera do the acting while he sulked and mumbled.
We cherish the chosen few who, no matter the role, make us think they are thinking behind the mask — Garbo and Bogart again, but also Myrna Loy, Mary Astor, Simone Signoret (particularly in Melville's City of Shadows), Ingrid Bergman, Jean Gabin, and movie star, TV host and film director Beat Takeshi. Nominations, please!
But if you want to see really bad screen-acting, look at the otherwise estimable Orson Welles, or, ouch, Marlon Brando, whose studied Actors Studio persona might have worked on the stage, but is embarrassing on film. Lee Strasberg has a lot to answer for.
I will spare you any attacks on those screen stars still living or reported to be still living. If it looks like the actor is acting, it ain't acting; it's just calling attention to yourself.
On the stage, I am told, it is an entirely different matter, but I stay away from theater for fear of catching Footlight Fever, the symptoms of which include much flapping of the arms, foaming at the mouth, and a lot of odd uses of the human voice. Or, if nothing else, a fearful addiction to applause. I get all the applause I need from my iPhone Applause App.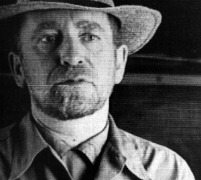 John Perreault as Vincent van Gogh in Les Levine's video
Analyze Lovers – The Story of Vincent, 1990.
An Actor Speaks
Have I ever acted? From the moment I wake up until the moment I fall asleep, and in my dreams. Like every full-blooded American, I am the star of my own movie. I do not enter a gallery; I make an entrance. Persona is all.
In my Performances, however, I did not act. It is only little old me doing things. I do not act; I present. I once offered a one-man version of Oedipus, but in it I was acting out, rather than acting.
My one and only acting triumph was to play painter/diarist Vincent van Gogh for a video aired on Dutch National Television. At the press preview, Dutch reporters wondered where the artist Les Levine found this wonderful actor to play van Gogh. The actor (me) is astounding!
I think Levine was angry for a long time, because I had received all the attention. My Panama (Les' idea) and my reddish beard did the trick. Off-camera, Les asked me questions and later edited himself out. Although he credited himself as screenwriter, I improvised all the answers, with no face-pulling. Zero.
More than one person has told me my face always shows what I'm thinking, so I forced myself to think while I was posing for the camera. And I purposefully held everything back until Levine asked the inevitable question about my ear. That's when I really froze, and it reads as if I were holding back some powerful emotion. I was. I kept saying to myself: I hate the stupid lights, I hate this stupid idea for a film, get me out of here alive.
Otherwise, if you exclude teaching art history and contemporary art, I am not an actor.
The only artist I thought may have been acting — before Franco — was Andy Warhol. I have met artists who were natural-born hams and artists who were clowns, natural or otherwise. But Andy somehow put a doubt in your mind. Was he real? Who wrote his script? Henry Geldzahler? Gerard Malanga?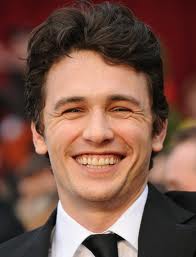 He Has a Smile That Could Cut Butter
In the meantime, hyphenates are gaining ground. Here in Artopia we have recently discussed physicist-artist-poet Bern Porter; writer-artist-restaurateur Brion Gysin; journalist-critic-performance artist Lil Picard. And everyone certainly knows of musician-artist Yoko Ono, who's not only re-gaining her art-world stripes at MoMA and other stellar venues, but has jumped ahead again as a pop star with the remix of Wouldnit (I'm a Star) her 5th Billboard Hot Dance Play Chart Stoppers #1. Here's the original version:
Even yours truly is a hyphenate: poet-critic-artist, etc.
I keep jotting down other examples: playwright/painter August Strindberg, playwright-poet-filmmaker-artist Jean Cocteau, critic-painter Fairfield Porter, novelist-composer Paul Bowles. Model-photographer Lee Miller. Actor-Dadaist-ceramist Beatrice Wood. Diarist-composer Ned Rorem. Actor-director-filmmaker Welles. Painter-filmmaker Andy Warhol. Painter-filmmaker Julian Schnabel. Actor-director-artist-photographer Dennis Hopper. Newly added to my list: Allen Ginsberg (poet-photographer) and Yul Brynner (actor-photographer).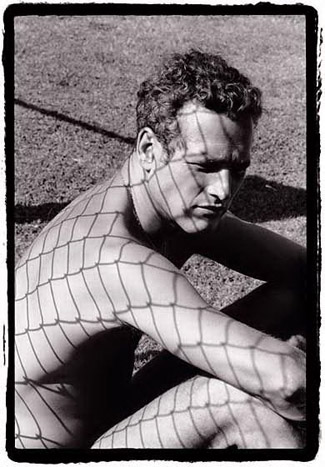 Dennis Hopper, Paul Newman, 1964. Photograph.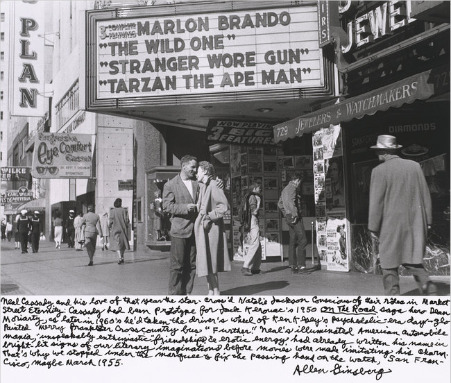 Allen Ginsberg, Untitled, 1955. Captioned photograph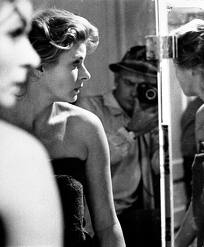 Yul Brynner, Ingrid Bergman.
.
Photographers with degrees are only photographers to a degree, unless proven out by insight or hindsight. Ginsberg and Brynner are photographer-artists because they were able to capture inside information. Ginsberg nailed the Beat Scene. Not only was he part of it, he saw that it had some lasting import. Brynner analyzed off-moments on the sound stage, conveying the poignancy that I suspect only an actor photographing other actors might be privy to.
By multi-platform artists, I don't mean painters with little hobbies on the side or what was once referred to, for obvious reasons, as Ingres' Fiddle. I mean real accomplishment in more than one realm, whether yet fully recognized or not. It's best and more challenging if the platforming is simultaneous, so it is not just a matter of moving on to other things.
And we shouldn't forget non-Western traditions, such as the Chinese (and later, Japanese) Literati painter/poets. link…… The big shot here is Shen Zhou (1427-1509).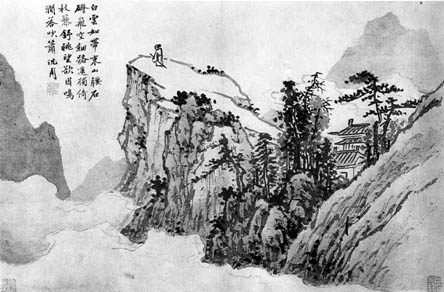 Although I cannot testify to the veracity of the translation, here's an English version of the poem inscribed on the ink painting above. Chinese is monosyllabic, so Chinese poetry rhymes easily, maybe too easily. But like the Psalms in Hebrew traditional poems are usually "to the tune of" and thus involves syllable/word counts. Chinese poetry also engages pitch in a big way in its prosody, as English does not. Nevertheless, here is the poem (Shen Zhou's poem, I assume) conjoined with a misty, probably invented landscape. The poem is not a caption, but is inseparable from the image. In the literati tradition the poem may be by another and, in fact, the ink painting execution may be hired out. The literati were against hum-drum artisan skill. How post-modern! The author/artist was also free to use a nom-de-artiste, which could be changed at will to honor a new teacher, an historical figure, or mere fashion.
White clouds sash-like
wrap mountain waists,
The rock terrace flies in space,
distant, a narrow path.
Leaning on a bramble staff,
far and free I gaze,
To the warble of valley brook
I will reply, whistling.
I am sure there are Arabic, Indian and other examples of multi-talented, multi-platforming artists I have not yet stumbled upon. Readers may nominate some of these, for the good of all.
* * *
So why at the start go out of your way to make things easier by narrowing yourself down to one form of expression — one religion? In general, we live much longer. Let the future do the sorting out. I think it is safe to say, for instance, that Bowles' novel The Sheltering Sky will last much longer than any of the music he composed. I may make some enemies, but I firmly believe that Porter was a better critic than painter. Cocteau's poems seem mannered now and his drawings outré, but his film Blood of the Poet is still over the top. The late Hopper was a better film director and photographer than he was an actor. He was fine in his own early film Easy Rider (almost as good as Motown producer Phil Spector), but have you seen Hopper's performance in Blue Velvet lately?
History, such as it is, can also edit — sometimes with too heavy a hand. E.E. Cummings (his preferred typographic presentation of his name) not only wrote syntactically and typographically quirky poems, but a novel called The Enormous Room. Both D.H. Lawrence and Henry Miller were painters. De Chirico wrote a dreamy novel. And Picasso (recently translated) was, I think, a credible poet:
4-9 february 1944

from between the fingers of the gentle caravans of oriflammes of steeled
sheaves in dead leaf shedding petals gropingly immense stoppered vessels the dances and screams imposed horizontally in good order and details at the
lively pink of the oh so laughing points of the stars of the fan of the
honey jar tolling the bells varied in numbers and musics at 5 o'clock hooked
to the table of white wood toughly painted with whip lashes in celestial
blue with the tender colors of the fringes splattered in torrents of panes
in sweet and large lemons wild plighting of troths and vine leaves as well
suspended in the middle of soups of acids as dead with fright and full of
indulgence

Translation from the French by Pierre Joris
Note too that the Facebook discussion group called John Perreault's Artopia has been addressing the following question suggested by the complicated career of none other than the now rediscovered Gysin: "Is being multitalented in the arts a handicap?" Anyone can read this by clicking on link. Facebookers can add to the compilation by signing in.
So, what better an Artopian subject then than the double life of artist-actor James Franco, whose NY-debut solo exhibition, "The Dangerous Book Four Boys," is at The Clocktower Gallery (108 Leonard St., to Oct. 1). He is trying for the Big Prize. He doesn't just want to be recognized as an artist; he is positioning himself for the avant-garde. He is not out to be the new Zero Mostel, who made paintings in his dressing rooms, but, in a way, Hedy Lamarr (born Hedy Kiesler Markey), who was not only a movie star but in 1942 took out a patent (with the composer George Antheil) for "frequency hopping" as a way of secretly guiding torpedos, a technology that now allows cellphones to function and some say the internet itself.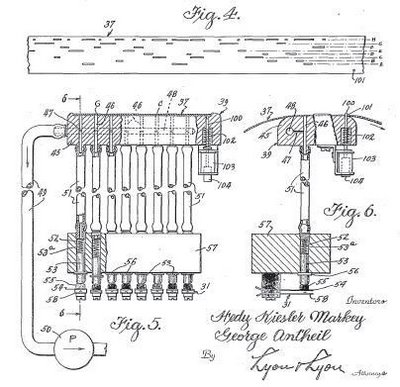 Of course, Franco is also a writer. A short story of his was published in Esquire just this year.
[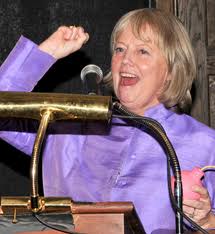 The Eternal Return
We wonder if there is a trend here. The Dia Foundation — sorely missed — announces its return to Chelsea. And Alanna Heiss has come back to Manhattan. After having kissed PS1 goodbye, leaving it in the sturdy, all-encompassing hands of MoMA, founder Heiss has returned to her maiden ship. The top floor of a city-owned building in downtown Manhattan is now the headquarters of Heiss' Art International Radio (AIR). And Heiss is showing art again.
So why not? Why not an internet radio station and a cutting-edge art gallery joined at the hip, as it were?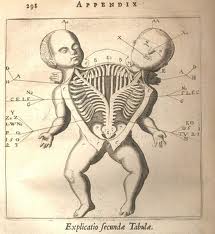 A Game of Doubles
Is "hyphenate" a proper term? I dilly-dallied with "triple threat," but then realized that not all hyphenates have three lives: some more, some less. I thought of using "switch-hitter," but that limits the hyphenate to only two careers and is also sexually suggestive. Because part of Franco's celebrity has to do with his conveniently ambiguous sexuality, "switch-hitter" is a no-no. He played Harvey Milk's lover in Gus Van Sant's 2008 Milk, and made a great deal of hay about kissing Sean Penn, who played the murdered gay activist. He worked it for all it was worth, as you can see from this appearance on David Letterman. Question: Will he also kiss Letterman?
Franco himself — a 32-year-old college dropout who is now education-mad (a student at NYU film school, going for literature at Yale and studying art at Rhode Island School of Design) — refers to acting as his "day job." This in itself is a lovely switch. Actors I knew in my youth used "day job" to refer to their office-temporary or hash-slinging stints. The theater was their real vocation, which mostly meant taking acting classes with Uta Hagen and the like and sometimes showing up for auditions. If one of my friends moved to Hollywood in search of stardom opportunities, he or she showed up for cattle-calls.
Franco's art looks better than his acting, but I don't think this will wreck his career. There is no reason he can't do both, as we are inching our way into Artopia. Franco is an example of what we must now call a multiplatform artist. Just as corporate enter-trainers like Disney work across all platforms, from 3-D cinema to tellie-vision to e-vision and the cellphone screen, so can artists (and everyone else) spread their many wings. Art is just another platform, and making art another role. Yours truly, having conquered the blogosphere by creating the blong (long blog) called Artopia, is exploring and gaining traction on Facebook and now Twitter, is finishing his first novel, is poeming, and is planning Artopia franchises of all sorts.
Is there really a problem with the multiplatformed, multitalented, multicareered? Only for those defending territory or obsessed with classifications. Not in Artopia. To classify is to ossify.
Million-Dollar Smile
Problems like that, I don't have. If your main task in life is to rescue the universe, the denial of artistic multiplatforming is the least of your everyday concerns. Nevertheless, although I admit not exactly trembling with anticipation, I found Franco's work engaging. That was part of the surprise. I wish he could get rid of his California Cheshire/Wilshire Joker/Tom Cruise grin, but I guess his fans find it alluring. In Southern California, children are punished if they do not produce the happy-to-be-here smile. Mercifully, the times Franco himself appears in his jumpy, scratchy videos at The Clocktower, he does not grin. In one, he wears a false penis-and-testicles prosthesis to cover his cute nose and a large part of his face.
I had been to The Clocktower many times during its heyday, but so much time and tide have passed that I forgot the drill. I don't remember having to empty my pockets and take off my belt. But this is after 9/11, and we are downtown and will be looking down at courthouses, the Tombs, and various government buildings. I remembered that The Clocktower was on the top floor but had forgotten this was the blatantly, unashamedly announced 13th floor. I thought buildings routinely omitted 13th floors. Guess not. Here, only elevators do. You get to The Clocktower only by taking the elevator to the 12th floor and then, after walking through a fire door, up a flight of stairs. The actual space The Clocktower is named for is not yet ready for art, but the big space now called the Performance Gallery is quite spiffy.
The question I asked myself was this: If I did not know Franco were a movie star, would I like the art? Short answer: Yes, but…. Isn't his other life part of the content of his art? What is new here, and very clever, is that he has managed to call attention to himself as an artist and an actor by brazenly jumping into the art world. He scored a cover profile in New York link magazine and interviews everywhere. Art gave him more publicity than he got from starring in that new movie with Julia Roberts – which many call The Smile War.
Frisky!
Apparently anyone under 80 has seen him act in the Spider-Man movies, in Milk, or in the soap called General Hospital. The latter is particularly relevant since he appears as a creepy artist named Franco who specializes in installations that replicate crime scenes — and he himself may be a mass-murderer. Gee whiz, you might be looking at artworks produced by an actor pretending he is an artist….
Risky!
Here is the first 10 minutes of his General Hospital debut where, uncharacteristically snarky, he seems to pose as a modern-day Dracula:
The finale of the Franco "arc" of General Hospital takes place at MoCA, during the fictional Franco's art exhibition there. The so-Hollywood museum press release pdf is a howler. And here is the video promo featuring "Franco's" art………
And Franco explaining:
All this and an Esquire cover story and a profile in New York magazine….Can you forget the publicity and just look at the art? Should you? Isn't it part of the art?
Francophile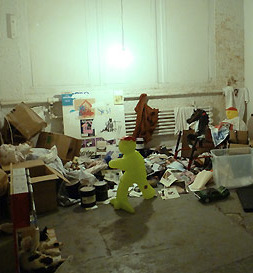 I'll tell you right away I was intrigued by Scatter Piece, the messy room filled with leftovers from Franco's childhood. Although I have seen that kind of thing before, we are not talking Tracey Emin's wondrous and creepy bed here, we are talking boy stuff, which makes a difference. One of his heroes, according to the press release, is fellow California mess-master Paul McCarthy, whose "bad" influence goes a long way to explain the intentionally juvenile scatology and perhaps the general pyromania and Destruction Art redux here evinced and throughout the show..
Seeing Franco destroy a pint-sized house on video is great.
Seeing a cute playhouse smolder and end in ruins on video is great.
But looking into a small plywood house and seeing that the inside is covered with video projections of flames is even better, because it is a weird expression of "burning up inside."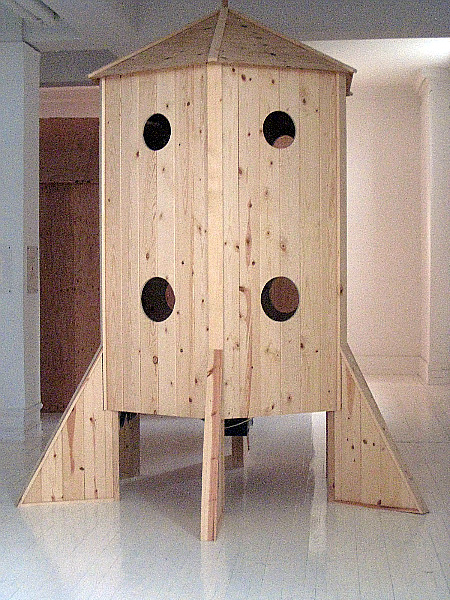 Franco's plywood Rocket playhouse is fine, too. I am too old to have played at Star Trek, but as a lad I was certainly taken with sexy Flash Gordon.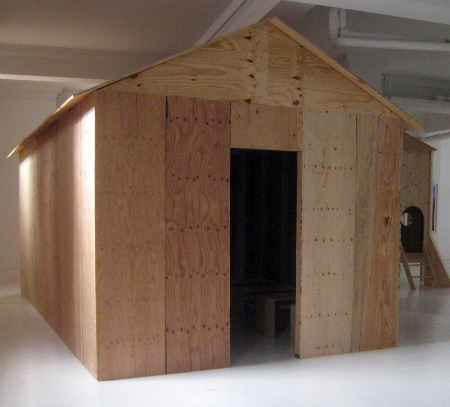 Franco, Viewing House.
Among the videos, some shown on monitors and some projected in the plywood Viewing House, I liked Goat Boy best despite its drift away from Angerness to narration. Kenneth Anger is another of Franco's announced exemplars and another Californian. But Franco does have the mother in the piece say: "Man's spunk is the salt of the earth and it makes things grow." Didn't we already know that? When Daddy bolts and the boy tracks him down comes the revelation: "I am not your father." Somehow this results in what looks like the sacrifice of a charming little goat. Very biblical, or the reverse. But I may have liked it because, born allergic to everything including Mom's and cow's milk, at some point I too had to feed a goat when I was a boy, mainly so I would have milk to drink.
Franco has a way with plywood and a way with blurring the distinction between sculpture and video props. On another scale, I also liked the scribbled pages from the nostalgic (?) advice-for-dads manual The Dangerous Book for Boys by Conn and Hal Iqqulden, which, in itself, may be satirical.
In short, Franco is much more than promising. He may need some editing or curating, and one hopes that attending art classes at RISD will cure him of Paul McCarthyism but not ruin him entirely. About his studying literature at Yale, my lips are sealed. He may already have a lot to unlearn from his stint at NYU's Department of Film Studies.
It is instructive that an aspiring artist feels that he has to amass numbers of degrees rather than escape to Paris or New York or Tahiti. I fear this is indeed what is now demanded and why art is slowly sinking into a morass of prissy, third-generation this-and-that. Or is Franco being satirical?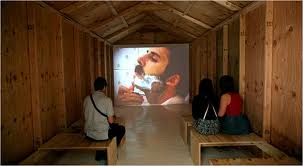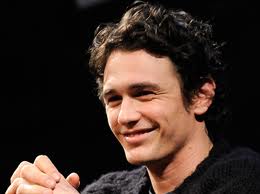 Desire Trapped by the Smile
Beneath the Pomo/Homo subtext — so queer but so not gay! — the exhibition is mostly about crummy, noisy, forbidden, stupid, play-in-the-backyard, plastic- playhouse boyhood. Universal Suburbia.
And we like that.
After all, boys will be boys. But not all boys can be Beuys.
I am not really interested in the is-he-or-isn't-he question, so beloved by tweenagers who swoon at the very idea of two men kissing. But if Franco is gay or even bisexual, he should come out. It wouldn't be much of a shocker, but it would be really butch and help the cause. Why shouldn't my lesbian grandmother serve openly in the army? Why shouldn't my son be allowed to legally marry another man? Or my daughter wear combat boots? Grow up, America.
But as you may know, there is a popular, satirical website that purports to help worried young wives determine if their husbands are gay: "gym membership but no interest in sports; sassy, sarcastic and ironic around his friends; love of pop culture." Does this "satire" explode or confirm oppressive stereotypes?
We could add: gaga over Lady Gaga, batty about Batman; thinks Hugh Jackman is the best male dancer in the world. (Secret: he is!)
There could also be a satirical website that would help young fans determine if their heartthrobs are bent or not. Is your heartthrob gay if, like Franco, he greatly admires gay directors like Anger and Van Sant? If he has a male "roommate"? If he's dissatisfied with being a heartthrob and wants to be a serious artist.
One last thought, in the following clip, which one is acting?
FOR AN AUTOMATIC ARTOPIA ALERT E-MAIL perreault@aol.com
NEVER MISS AN ARTOPIA ESSAY AGAIN!
John Perreault is on Facebook.
You can follow John Perreault on Twitter: johnperreault