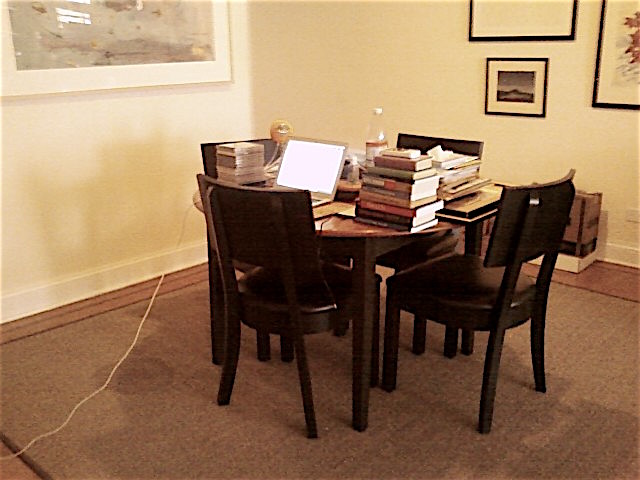 My wife Hilary died
a bit more than two months ago
. I wrote a fair amount about her passing at the time, but of late I've limited myself to the occasional tweet. That's not because I'm over it—I doubt I'll ever really "get over it," whatever that means—but because I am now simply trying to cope on a day-to-day basis with the violently disruptive combined effects of profound grief and the near-total isolation that has been since imposed on Manhattan by the coming of the coronavirus pandemic. Even in the age of the social media, it is hard to mourn alone. To be sure, I never stopped working, and I've
resumed podcasting about theater
as well, but these are physically solitary pursuits, conducted from the dinner table that has become in recent weeks the center of my professional life, with the prints and paintings hanging on the walls around me serving as my only "companions." It has only been in the past week or so that I've started to emerge from my apartment building each day and walk briefly in the sunshine. Each time I do, I'm surprised anew to discover that there are other people out there in the world—and after fifteen years of ceaseless companionship and, latterly, devoted caregiving, I still find it cruelly hard to take in the inescapable fact that my beloved spouse will not be there when I return.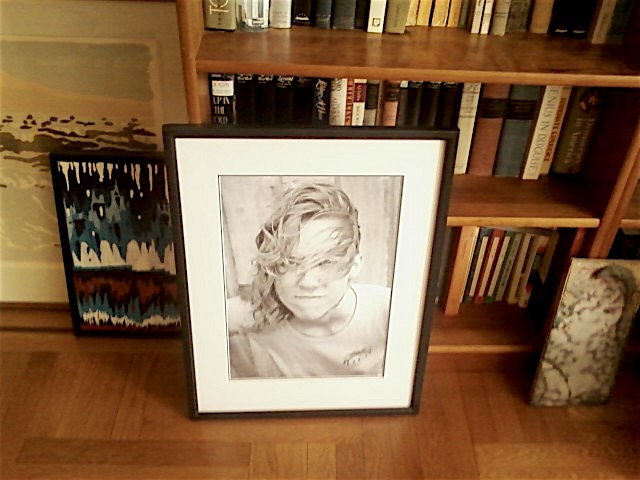 Kind friends recently sent me a museum-quality print of a photograph of Hilary that was taken when she was twenty-three, years before we met. It shows a young woman who was fearless and angry and full of life. We had no idea that the two of us would meet a quarter-century later and change each other's lives forevermore. I haven't decided where to hang it, but when I do so, I will give it a prominent place in the apartment that the two of us shared so happily until she went into the hospital last December, never again to leave.
Shortly after Hilary died, I wrote in a single sitting an essay about her called "My Gallant Gal" that has just been published in
Commentary
. For those of you not fortunate enough to have met her, it may give you a clearer idea of what the "Mrs. T" of this blog was like in real life. It comforts me to have been able to put some of her singular qualities on paper. The results are inescapably inadequate but, I hope, heartfelt and suggestive all the same. You can read "My Gallant Gal" by going
here
.
* * *
Frank Sinatra sings Hoagy Carmichael's "I Get Along Without You Very Well" in London in 1970. The orchestral arrangement is by Nelson Riddle: