Plain English: October 2009 Archives
Tired of commuting to London for my daily culture-fix, it was wonderful to drive only as far as Oxford last week for the opening of the 2008 Oxford Lieder Festival,

www.oxfordlieder.co.uk

. This is the brainchild and labour of love of Sholto Kynoch, a charismatic song accompanist and chamber musician (the pianist of the new Phoenix Piano Trio, who will be performing the Beethoven trios in 2010). Interestingly, for me at any rate, the opening recital of songs from Des Knaben Wunderhorn was given at the Jacqueline du Pré Music Building of the formerly all-female St Hilda's College.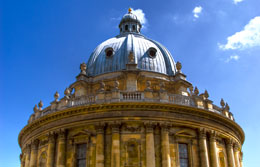 Brecht's
Mother Courage and Her Children
is a problem play, and the National Theatre's new production has had more than its share of troubles, with a press night postponed because the actor playing the second lead, the chaplain, either quit or was sacked, and replaced by an excellent Stephen Kennedy. This diverted critical attention, for a few moments, from the fact that this production, in a whizz-bang translation by Tony Kushner, is directed by Deborah Warner and stars her constant collaborator, Fiona Shaw.