How could we think in a really big way — an expansive, loving way — about the future of classical music?
I think we might move toward acceptance. Acceptance of classical music's place in the world, even if it's not as large as we'd like it to be.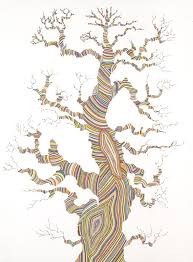 I don't mean we wouldn't work to give it a larger place. But we wouldn't be angry at how things are now. We wouldn't blame anyone. And above all, to all the many people who don't love classical music, we'd open our arms, with loving acceptance.
Because these are our fellow humans, who deserve respect and love just as much as we do. People who (if you're spiritually inclined) are, like all of us, sparks of divinity.
But sometimes we think in another way
Put that loving acceptance next to the feeling I know we might have, that classical music stands apart (in some superior way) from the rest of our culture. That classical music is high art and pop music ilow art.
That classical music is deep and pop music is shallow. That classical music requires thought and concentration, while the music most people like can be absorbed easily, with no training or effort. And that it therefore gives inferior rewards.
Let's leave aside the long discussion of whether all of this is true. And ask instead what happens, if we think that way, to our love for our fellow human beings.
Is there a danger that we put them on a lower plane? Do we think that not just classical music, but we ourselves are set apart? That we have something — the depths that classical music takes us to — that other people don't?
That they settle for something easy, while we choose what's difficult? Even if they might be loving people, who care for each other and do good in the world.
That doesn't work for me
I'd hope we could approach others — and the wider culture that they're in — with some humility. With the thought (which I'd hope would be in any human interaction) that we could learn as much from the people in our world as they can learn from us.
In the end, the values that we find in classical music should be human values. Values that bring us closer to humanity. How sad, if in the name of our deepest values, we build barriers between ourselves and others!