[contextly_auto_sidebar id="gFJYwh5h24sjO4iVIQjloJQ7MX4cPemC"]
That — "Time to join the rest of the world" — is what I called a keynote talk I gave last week, at an arts marketing conference in Spain.
And what I had in mind was radical — I think — at least to some people. Maybe not to my Spanish audience (plus some people from the UK, and from Latin America). While I spoke, a few people tweeted — and OK, I'm really tickled — that if I had a fan club, they'd join it.
What I said
What was my message? That art — the artistic impulse, artistic creation — thrives in our world as never before. But that much of it, maybe most of it, happens outside the industry we call the arts. We now find art in film, TV, graphic design, fashion, cuisine, children's books, and of course in pop music. And in other places, too, more than I can list.
When we realize what that means, it's a shock, especially for those of us who work in the arts. It means that the arts aren't any longer necessary. They don't represent art in our society. They of course include some art, including some important art, but they don't include everything.
So a lot of our arts advocacy is based on what's now a false premise: That without the arts, some central core of meaning in our world would be lost. That just isn't true. (And, very much to the point, a lot of the people we want to reach with our advocacy don't come near to believing it.) The arts, as we know them, could die, and art would survive. And so the arts aren't needed for the cultural and artistic health of our society.
Giving an example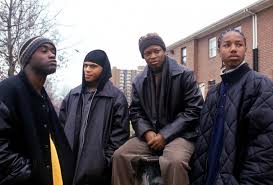 Strong stuff! When I'm finished revising the slides I used in my presentation, I'll link them here, so you can see my entire talk. But what I'm saying now is the core of it. One example I gave was The Wire, the much-admired TV series shown on HBO from 2002 to 2008. It was a commercial TV show, so it wouldn't be included in the arts. (The link I gave goes to Wikipedia. Here's the show's homepage.)
But — as I'm seeing once again, as I rematch the first season — it has the depth and texture of the greatest novels and plays. And it probes deeply into our social institutions, showing how they don't serve us. If this isn't art, what is?
At lunch after I'd given my talk, two of the people at the conference — solid arts professionals from outside the US — so strongly seconded what I'd said. They'd watched The Wire. And of course, they said, it was art! But until I'd pointed that out, they hadn't thought of it.
Which doesn't mean that they were backward, or that I'm a genius. It simply shows how out of touch we're gotten in the arts, in ways that only now are sneaking up on us.
Traveling outward
So where do we go with this?
First, I think it helps to show why we often seem so baffled. Why we talk about creating more demand for the arts, but can't quite figure out how to do it. Or who our audience should be.
We're baffled because we don't understand that — very likely — we can't create demand for the arts, as we've known them. I asked the people at the conference to imagine a commercial company, which discovers — as we in the arts have — that there's less demand for its product.
If the fall in demand lasts just a year or two or three, the company might repackage the product, and mount a sharp new ad campaign. But if the demand falls for 10 or 20 years (and a chart showing precisely this for the arts was part of another conference presentation), then the company says it needs a new product. The old one doesn't meet the needs of a changed world, and so it's time to market something new.
This scares us
As I've said in a previous post, we're scared of that. Or many of us are. (I was talking about changes in classical music, but I think my point is valid for all the old, high formal arts.) We're afraid we'll dumb our art down.
But I'll leave you now with the thought that, very likely, the truth is just the opposite. Our problem is that we aren't smart enough.
I asked my audience to imagine a cultured person of today. She's a graduate student in comparative literature, or maybe a professor. Or a lawyer, or (in Washington, DC, where I live) someone pondering healthcare policy at an NGO.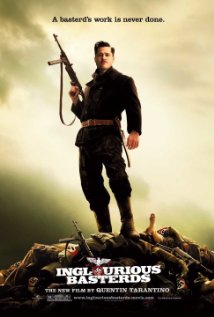 She's a deep fan of electronic dance music, or maybe indie rock. Like me, she can't wait for the next Tarantino film. And she's a passionate locavore, seeking out small, edgy restaurants where chefs whose names she knows do striking things with local meat and produce.
That's a highly cultured person. And she's doing it with no reference to the arts, as we've defined them, or anyway with very little reference. (She might go to a museum now and then, but you won't see her at the opera.)
This is the kind of person we need to learn to speak to. And not — oh, Lord, no — by creating "access points," or other simplified portals, designed to give her entree into what we do.
To even think of doing that is arrogant. Very likely this woman is smarter and more cultured than we are. The truth is just the opposite of what we think: It's we who need access points, access points that take us into her life.
And of course if she's part of the non-white majority that's emerging in the US, then her distance from us is even greater.
Which is what I mean by joining the rest of the world. We have no business talking about bringing people to us. Instead we need to travel outward. We have go to the people we want to reach, become part of their culture, learn to breathe the air they breathe.
And then we can create — as of course some of us already do — transformations of our art that truly speak to the present day.