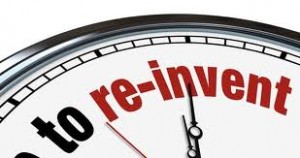 Following up on a previous post, in which I talked about two concert series that used to be straight-down-the-middle classical, and how they're now going in new directions…
Here's another example: the Opera Company of Philadelphia. Next season, they're presenting five operas: La bohème, The Magic Flute, Kevins Puts's Silent Night (which just won the Pulitzer Prize), Thomas Ades's Powder Her Face, and one of the least-performed Benjamin Britten operas, Owen Wingrave (in a student production by the Curtis Institute, which the opera company will present).
Or in other words they're doing two classics, and three pieces their audience won't know at all. Granted, they'll do Powder Her Face and Owen Wingrave in a smaller theater, but still…they're positioning themselves as a company that does new work on a par with old. Or maybe even a preponderance of new work, if we count Owen Wingrave as in effect new, since (again) the Philadelphia audience won't know it. And Britten, in any case, wouldn't be considered a sure sell with the standard opera audience.
(I love Owen Wingrave, by the way, though I know it only from Britten's own recording. It's infused with Britten's pacifism, such a burning ideal for him. And while we'd normally think of the War Requiem as Britten's great statement of that ideal, Owen Wingrave might be even stronger, since it shows a young man in a military family refusing — at enormous cost — to follow the family profession. I'm tempted to go to Philadelphia just to see Owen Wingrave on stage.)
And then think of my students, and the pieces — as I discussed in my last post — that they chose to talk from the heart about in my Juilliard course on the future of classical music. Most of them, by a large majority, picked a contemporary piece. (My post only talked about half the presentations. The other half, if anything, had an even stronger contemporary emphasis.)
In the many years I've given this assignment, that never happened before. Normally the students pick standard pieces, which — and it's been beautiful to hear them talk about this — they love with all their hearts. But this year it's contemporary work.
Just a chance occurrence? Maybe. But I wonder if it's not yet another sign of the great change that I think is sweeping through classical music. As, at long last, we become a contemporary art.
Footnote to my previous "Signs of the Times" post: One of the concert series that's changed its spots is the one at the Metropolitan Museum of Art. On Howard Mandel's ArtsJournal blog "Jazz Beyond Jazz" there's an inspiring (and I wouldn't use the word lightly) interview with the new director of these concerts, Limor Tomer. Very, very much worth reading.
The first [organizing principle of the programming next year] is about the Met itself. What I call Only at the Met. What can we do that's unique to the Met, that can only happen there that can't happen anywhere else, or that can't happen in a certain way. That includes a lot of things. So you'll see a lot of performances in galleries, or performances that resonate with exhibitions, or performances that initiate exhibitions. Or iconic moments in the history of the City.
*
I was thinking, "How does the Met deal with the classics? How do they deal with Rembrandt?" Well, they'll do a Rembrandt show, and they'll do Rembrandt show after Rembrandt show, and every one of them will move the scholarship forward, because they'll do it from this angle, or from that angle.…I thought "Ok, what's a great body of work that commands that kind of constant revisiting?" I said, "Ok, we've just had a Beethoven Quartet cycle — we're going to have another one! And now we're going to look at it from a different perspective, we're going to do it differently.
But these brief excerpts just scratch the surface. Read the whole thing.