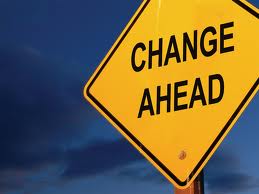 As I said in my last post, I'm stressing entrepreneurship this semester, in my Juilliard course on the future of classical music.
And, of course, entrepreneurship is a major buzzword at music schools right now.
But why? What's the purpose of this?
Well, here's one useful explanation, which surfaced, very helpfully, in a working group I'm part of, in which we're helping to shape an entrepreneurship curriculum at a particular music school. Entrepreneurship, said one of our members, will help students shape their careers in a variety of ways. The idea being not to confront anyone at the school with the need to shape careers differently, but simply to say that, these days, many kinds of careers are possible.
What I told my students when my course started last week was a little more forceful. Not to say anything's wrong with the first version, but I wanted to be a little stronger.
So here's what I said:
In the old days, before the classical music crisis, we had an ecosystem that functioned very well. If you were a classical musician, you could make a career as a soloist or as a member of a chamber ensemble, without having to think in any special way about way you did.
You played the standard repertoire. And, in the world around you, there were many people who wanted to hear musicians do that. To serve these people, there were concert series, on which musicians played the music people wanted to hear. If you were good enough, you'd attract attention inside the business, and you'd be booked to play on these concerts. That's how you'd make your career. (A simplified story, of course.)
But now things are different. There's a smaller audience, and fewer concerts. So the ecosystem that supported careers now is smaller. It supports fewer musicians.
And so you, the musician making your way in the world, may want to make your career in a different way.
And that requires something new. Back in the old days, you didn't have to differentiate yourself much from other musicians. There was room for many musicians like you. And the audience, pretty much, would come to hear anyone the people who presented concerts would book.
Now it's different. To make a career on your own, without any audience guaranteed, you have to give people reasons to care about you. That's where entrepreneurship comes in, along with branding and marketing. Yes, you're good, and yes, you play music by great composers, lynchpins (if you like) of our culture.
But other musicians do that, too. So why should we want to hear you? It's your job — as a musical entrepreneur — to answer that question, and build your career in your own way.
Footnote:
Thinking this way will help you get booked on an established concert series, too. The people who book these concerts are under pressure to sell tickets. The established audience is shrinking. Many years ago, presenters who'd only presented classical concerts began to diversify, programming jazz and world music, so that they'd sell more tickets.
But they still present classical music. And have to sell their classical concerts however they can. So if you have your own audience — which you've built on your own — these presenters will love that. It's a win for them. They'll sell tickets!
So your entrepreneurship helps you in two ways. You can build your own audience, and produce your own concerts.
And you'll be more enticing to other concert producers.