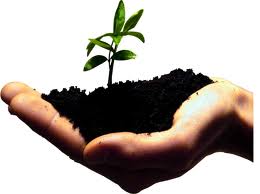 Spring semester has started, and that means I teach my Juilliard course on the future of classical music. The link takes you to the class schedule for the course, complete with links to most of the assignments. Which means you can read what the students read, and listen to what the students listen to, and watch the videos I've asked the students to watch, if you'd like to do these things.
This, amazingly, is the 16th year that I've taught this course. Which among much else means, as I've said, that we've been talking about a classical music crisis for at least that long.
The course has changed, no surprise, in 16 years. Because the situation has changed, and also because I've learned more about it.
This year's change is a heavy emphasis on entrepreneurship. All the second half of the course — everything after spring break — is about that. Entrepreneurship, as many people know, is a subject bubbling to the surface at many music schools, with fullscale programs in effect at Eastman, Manhattan, New England Conservatory, the University of South Carolina, Boulder, and other places.
What I'm doing is introducing the subject. Then offering an entrepreneurial exercise. How could young musicians attract an audience their own age? And then starting an exercise in branding. How can the students in the class begin to brand themselves, so that they'll stand out enough from the crowd to attract an audience?
With the understanding, of course, that branding comes from the honest core of who you are. As I've blogged.
More on this later.
Note that I said most of the links work. There are a few I haven't prepared yet, including the videos, which I'll have to embed in the page instead of simply linking to, something I haven't had time to do yet.
(The last week, I should add, has been a whirlwind of intense work on developing this year's version of the course, plus some traveling. A whirlwind that took me away from blogging. As inevitably will  happen, when I get busy with other things.)