A brief lesson in branding, as I taught it in my Juilliard class this week.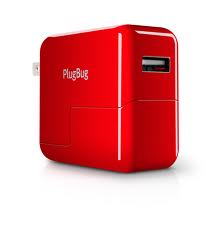 I brought in a Plugbug, and some chocolate. I'd bought the Plugbug in an Apple store, though it's not made by Apple. It's a power adapter for Apple products, and — unlike anything Apple sells — can charge two things at once, my MacBook and my iPhone or iPad.
Apple's power adapters — the ones that come with their laptops and i-devices — are white. And while the Plugbug looks much like an Apple charger, it's red, so we'll know it's different.
Now for the chocolate. I keep a tray of chocolate at home. The everyday items in it are assorted Hershey's Nuggets, which come in three varieties, each wrapped in different colors:
Milk chocolate — wrapped in silver
Dark chocolate and almonds — there's a lot of dark brown in the wrapping.
Creamy milk chocolate, with toffee and almonds — gold wrapping
The nuggets look different, so you always know which one you're choosing.
But then, moving upscale, I've also got Ghirardelli Squares. Bigger than the Nuggets, but much thinner, and differently shaped. Square. Differentiated from Hershey's, and all other brands.
And from each other! Again, each flavor is wrapped in colors of its own: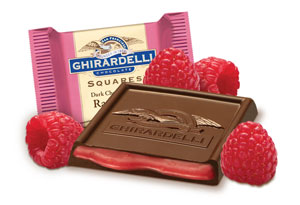 The dark chocolate squares with raspberry filling have wrapping edged in pink.
The intense dark chocolate squares are wrapped in black.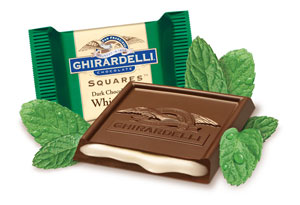 And the dark chocolate squares with white mint filling have wrapping edged in green. (Which doesn't contradict the mint being white, because green is the color we all associate with mint.)
All of which of course is pretty basic. The Plugbug is red, so we'll know it's not a standard Apple product. The chocolates are shaped and wrapped in different ways, so we'll know which ones they are.
But here's the lesson for musicians. If you give a concert — or a concert you give is advertised — how do we know it's you?