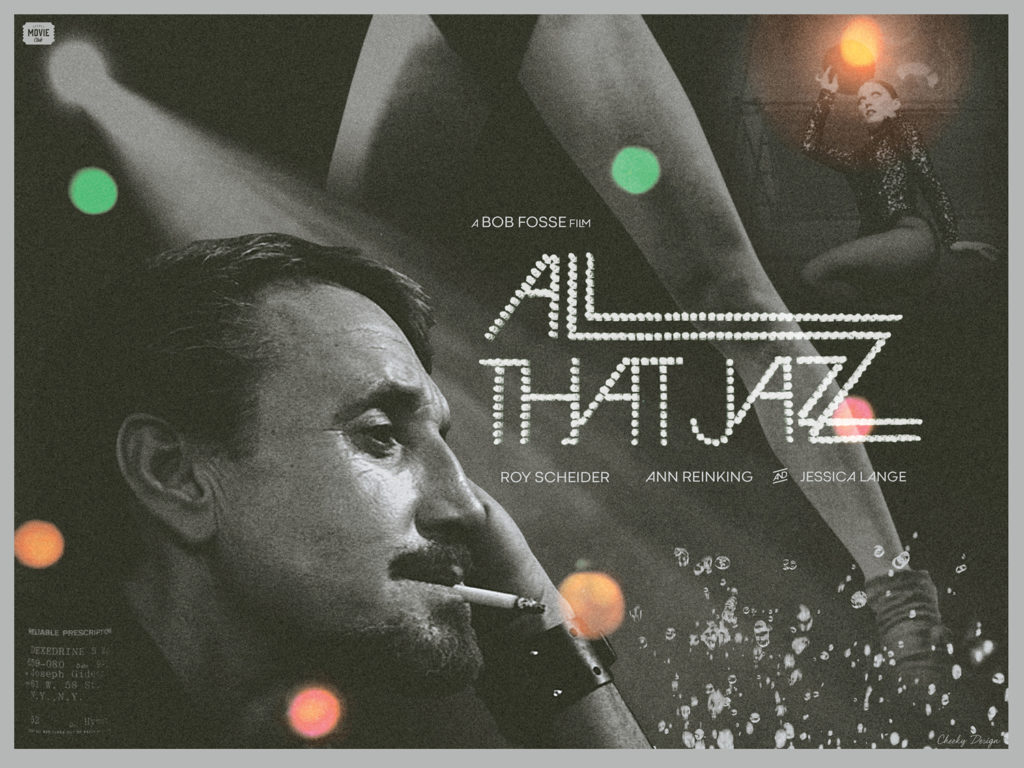 Join a weekly online audience for a stage-adjacent movie. Theatre and its audiences have always been there for me, even in the toughest times, and they're still here. For you too, if you like.
Coming up on Lockdown Theatre Club
Tuesday June at 8pm
All That Jazz
Choreographer-director Bob Fosse poured his heart and razzle-dazzle soul into this stunning autobiographical musical (on Amazon Prime).
Lockdown Theatre Club FAQ
What
Lockdown Theatre Club began as theatres were going dark and we began self-isolating. Every week, I choose a stage-adjacent movie and live tweet it, inviting people to join me. Everyone is welcome – theatre fans, newcomers, artists and fellow nerds. No expertise, no prior knowledge, no pressure. We can natter, discuss, advocate with passion and disagree with love. Just like we always do.
When
Every Tuesday evening at 8pm (UK time).
How
We find the movie on a major streaming service, and at 8pm everyone presses play and watches together. You can tweet along (#LockdownTheatreClub) or just enjoy the film knowing we're all part of an audience together.
Questions
Anything you need to know, or to recommend a movie: please comment under this post, or find me on Twitter @mrdavidjays or via #LockdownTheatreClub.
Previously on Lockdown Theatre Club
Les Enfants du Paradis
Lady Bird
Romeo + Juliet
All About My Mother
Singin' in the Rain
Pina
Waiting for Guffman
Fences
All About Eve
Into the Woods
Birdman
All That Jazz poster designed by Heather Monahan (Cheeky Design) for Secret Movie Club.