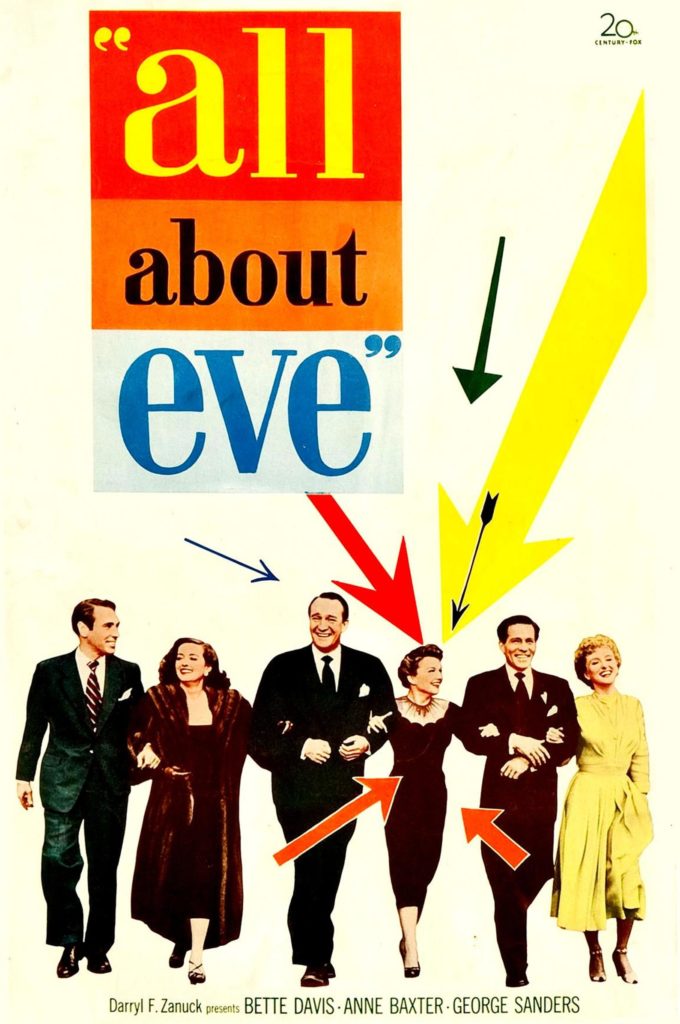 Lockdown Theatre Club watched All About Eve on 31 March. Here's some thoughts thrown up by our joint watch, some useful links and Veronica Horwell's terrific frockwatch note about Bette Davis' party dress.
What is All About Eve?
Bette Davis stars as a Broadway diva and Anne Baxter as her apparently demure number one fan. A backstabbing, backstage drama from 1950, it won six Oscars (including best picture).
Who else is involved?
Directed by Joseph L Mankiewicz, it's based on a short story called The Wisdom of Eve by Mary Orr (1946). George Sanders plays Addison DeWitt, the acidulous theatre critic.
Look out for?
The scintillating supporting women: Celeste Holm's wry best pal, Thelma Ritter's salty dresser and Marilyn Monroe's early screen appearance as a Broadway hopeful.
Trailer
Frockwatch
Veronica Horwell on Bette Davis' party dress in All About Eve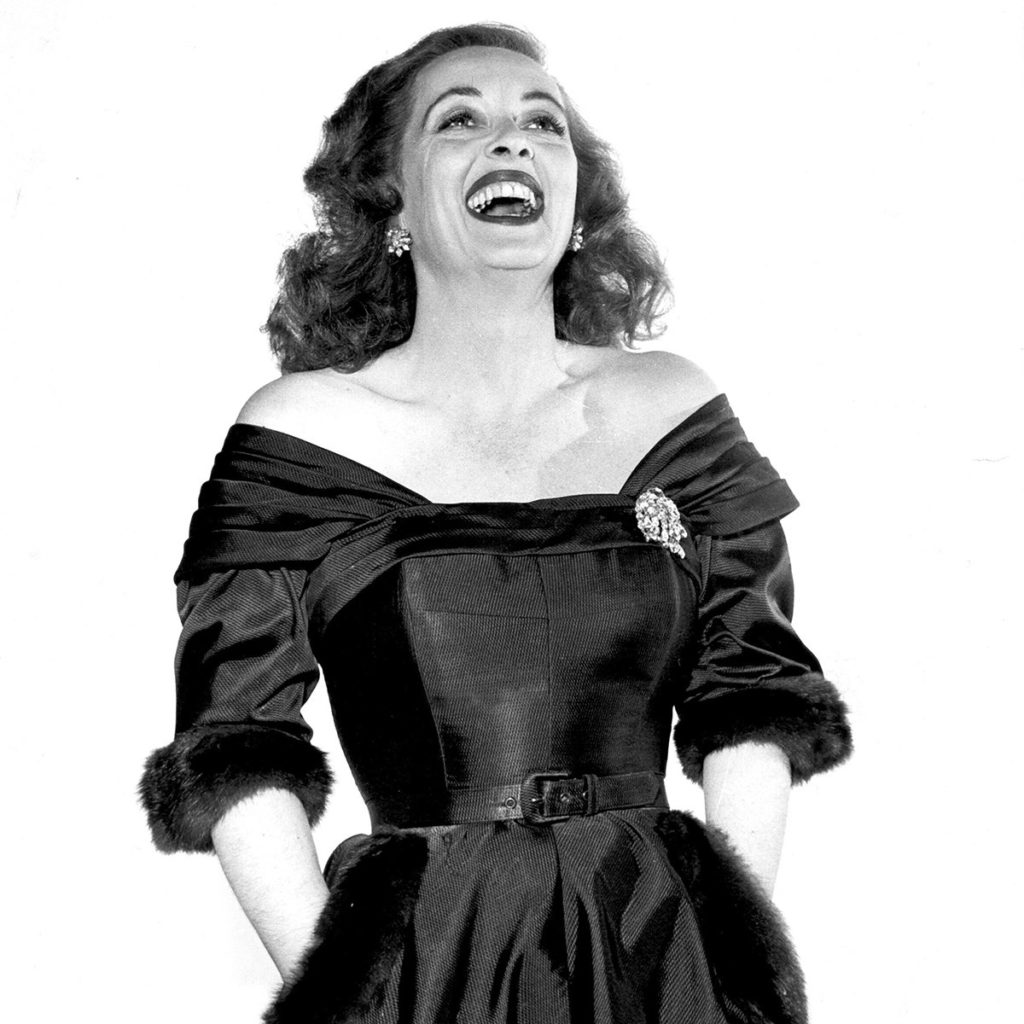 Davis asked for Edith Head to do her clothes. She was always a problem to design for and especially to fit – she wouldn't wear a bra, so post-1947 skin-tight bodices were difficult to place on her.
Head had supplied the costume-makers with a sketch for the dress, built around a tight bodice with a close-fitted square neckline, to be made up in a heavy silk trimmed in sable. The movie was shot on strict deadline, and the dress was only sewn late on the day before filming. When Head arrived early on shooting day to check the dress over for its screen appearance, she found Davis already trying it on. It seriously didn't fit because the neckline had been cut way too loose, and the bodice too big; there had been no proper fitting. Somebody had boobed over measurements or calculations. It couldn't be fixed fast. Even if the side seams could be quickly tacked tighter, the look was controlled by the neckline and that was an all-day job if it could be saved at all. The damn thing was threatening to slip off Davis' un-Joan-Crawford-like shoulders.
Head prepared to go to Joe Mankiewicz, apologise, and take wrath for holding up shooting. She was almost out of the room when Davis called her back; Davis had gone with the flow and herself pulled the dress almost off her shoulders, as if the effect were deliberate: 'Don't you like it better like this, anyway?'
Head had specified workable pockets inserted in the skirt's side-seams – she and Davis (and Lauren Bacall, and Chanel, for that matter) liked the insouciance and control they felt shoving in their hands. Celeste Holm was a pocketed gal too, but hers were supplied by the film's other designer, Charles LeMaire. The shove is a decisive gesture, stronger than cigarette dangle and glass wave, and it jangles a bracelet. Watch Davis in the party scene, and you'll see she uses it to help her shoulders counter the risk that the top of the dress will film unflatteringly, or fall off, or down; where the neckline lies changes from shot to shot. Her management of that damn dress is part of her live performance as a woman pushing everything about as far as it can go…
Veronica Horwell writes for publications including the Guardian.
What we learned in Lockdown
All About Eve is a belter. The script even zingier than I remembered, the structure drum-tight. It's no surprise that all four leading women were nominated for Oscars: the film gives each of them – plus the young Marilyn Monroe, too often patronised in her later career – lines of gleaming insight. It's often discussed as an archetype of specifically female rivalry, but I liked film critic Robert Hanks' tweet: 'It's about the fear of being replaced, isn't it? Such a primal thing.' That sense that, however experienced or proficient, we're all expendable – that certainly feels on the nose at this uniquely uncertain moment.
Some favourite fellow critics were watching, and we all kept a beady eye on Addison DeWitt (is he actually a good critic? For my money, he's all sneer and gush, with little nuance in between. And what we hear quoted is cringingly overwritten). George Sanders' performance is undoubtedly magnetic, and Robert Hanks added some colourful personal detail about his messed-up elder brother, his many marriages (to Zsa Zsa Gabor and her sister) and the chilling ennui of his suicide note: 'Dear World, I am leaving because I am bored. I feel I have lived long enough. I am leaving you with your worries in this sweet cesspool. Good luck.'
Links to the good stuff
Mel Gussow gives a whole load of good background
Obituary for Mary Orr, writer of the original short story
Notes on the film by Terrence Rafferty and Kevin Hagopian
Jenny Stevens defends the film against Ivo van Hove's stage adaptation
Sanjoy Roy on critics in the movies
With thanks to Marianka Swain for additional links.
Lockdown Theatre Club
Read about Lockdown Theatre Club here and here. Questions or recommendations? Please comment under this post, or find me on Twitter @mrdavidjays.