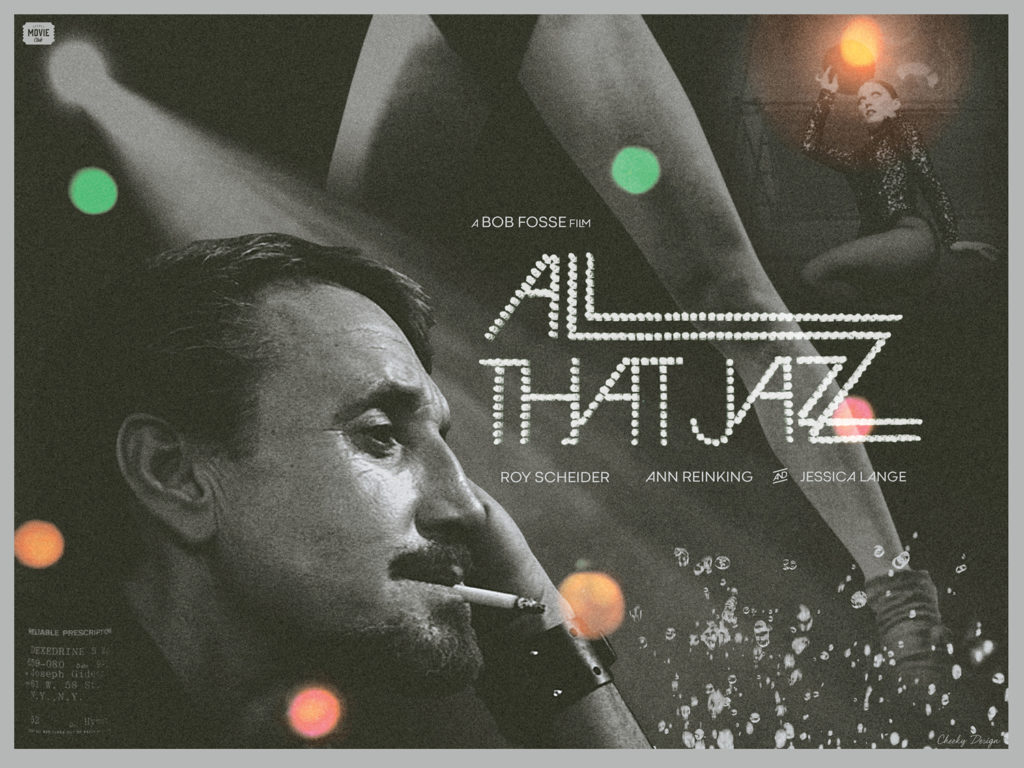 Watch All That Jazz with Lockdown Theatre Club on Tuesday 2 June. All That Jazz is available to rent from Sky (no Sky subscription needed, just download the Sky app). At 8pm everyone presses play and watches together.
Usually people tweet along (#LockdownTheatreClub) but as many of us are marking #BlackoutTuesday on 2 June, let's just watch the film knowing we're all part of an audience together.
What is All That Jazz? The most personal film from director-choreographer Bob Fosse, made in 1979. Roy Scheider plays Joe, a Fosse-like artist stretched between Broadway and Hollywood, addicted to booze, drugs, sex and, above all, his work. It's the musical as fantasy, as documentary, as confessional.
Who else is involved? Jessica Lange plays the angel of death Joe hallucinates, while Ann Reinking – Fosse's longtime lover and late-career muse – plays his girlfriend.
Watch out for? John Lithgow as the rival director Lucas Sergeant – a figure who encapsulates Fosse's own professional rivals, especially directors like Michael Bennett and Hal Prince.
Trailer
'It's showtime, folks': Drew McOnie introduces Bob Fosse and All That Jazz
The director and choreographer Drew McOnie introduces the film: everything you need to know about Fosse's impact on dance, on the web of relationships behind the movie and what a genius can do with jazz hands.
Drew McOnie is the director and choreographer of King Kong (Broadway), Jesus Christ Superstar (Olivier Award nomination, Open Air Theatre), Jekyll and Hyde (Old Vic), and In the Heights (Olivier Award for Best Theatre Choreographer, King's Cross Theatre), and is Artistic Director of the McOnie Company. www.drewmconie.co.uk
Fashion with legs
Veronica Horwell on bowler hats, small smalls and spandex.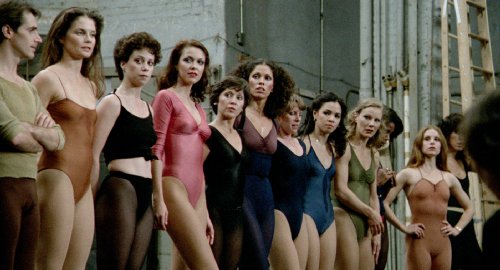 Albert Wolsky had a busy 1978-79. Among other movies he costumed Grease, for which he assembled a pan-1950s look, from virginal cardie with bobby sox to greasers' snowy t-shirts beneath stain-free leather jackets. And Manhattan, which mostly had Diane Keaton and Woody Allen wear what they did anyway, only rather more so, lotta loose Ralph Lauren linen.
All That Jazz, though, tracked the other, non-natural fibre, fashion story of the late 70s, the crossover from dancers' gear to emerging fitness wear, which in time stretched to our athleisure uniform; if you are right now in sweatpants and anything that's 2% Lycra/Spandex, tip your bowler hat to Mr W, as he marked in this film a turning point in our sartorial past. (In 1977, he had costumed The Turning Point, too. Baryshnikov in a singlet.) The non-dance costumes for All That Jazz are unremarkable passing fashion, but the hoofing stuff still has legs.
Wolsky, who is still with us, didn't go into clothes design until he was 30, and even then took his time, working for the Broadway, later movie, designer Theoni Aldredge, who loved musicals. When she did A Chorus Line on stage for Michael Bennett in 1975, she took polaroids – how 70s! – of many dancers in their practice gear, and evolved her costumes from those. In the extended weeding-out sequence that starts Jazz, the dancers are wearing close to their own, supplemented with Wolsky choices, picked out here and there with slightly special top or shoes to mark out a dancer who might, then doesn't, make the cut. Roy Scheider's soft boots thread and tread through it all, often more identifiable than his head in a shot.
The occasionally topless Airotica sequence, is dependent, if that's the word, on Spandex, especially for its very small smalls; possibly the first time thongs were seen on women onscreen outside a porno, and we hope the last time in which guys wear the tightest of whities that still manage to be badly-cut, a suggestion of nappy there. And applause for the brio of the hospital dream-sequence chorines dressed as the human blood supply, appliquéd with arteries. Anytime the dancers dress in the folk costume of the rehearsal room, though, as Anne Reinking does in opaque black tights and white shirt tied at the waist, the clothes are classic. They're evidence of her moral worth. Gwen Verdon at work.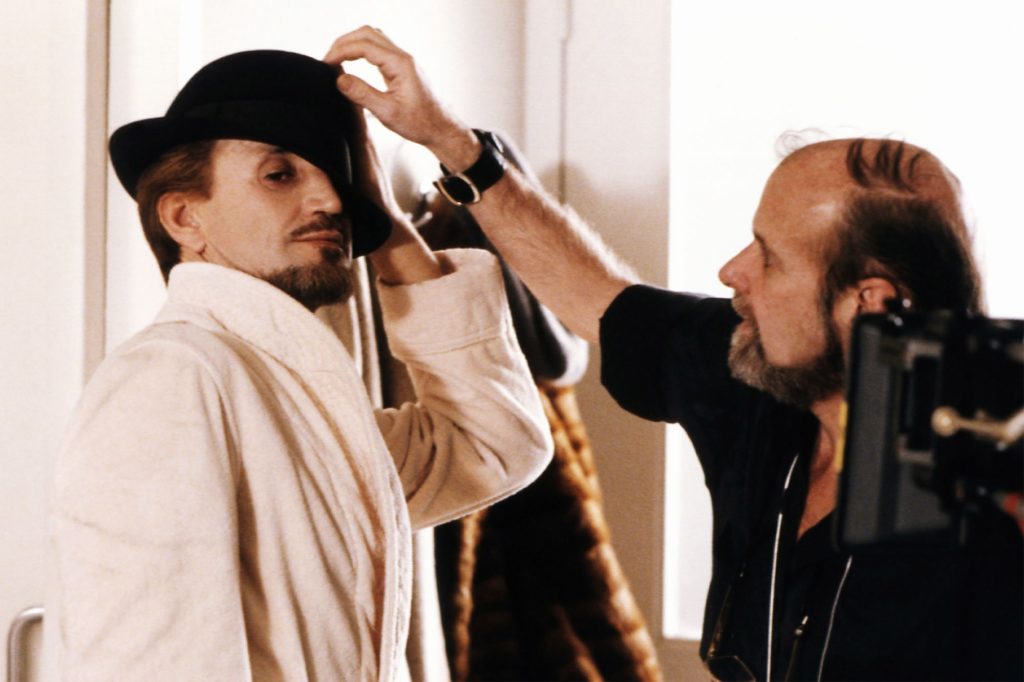 And of course, Wolsky tackles the Fosse uniform, correct stage wear for Bob shoulder rolls. Natty bowler, by vaudeville out of late 19th-century black dandy dancing, as were those elasticated or expanded metal garters around the biceps, meant to be unseen beneath a jacket, to hold a shirt sleeve in perfect place (bartenders, croupiers, showed them). The white cotton gloves of gentleman on a social dance floor up to about 1925. The feather fans and head plumage, couture in the late 19th century, transferred over to clothed Ziegfeld Follies showgirls, and then to the unclothed Folies Bergères line-up. The tuxedo, especially worn by a woman over optional briefs and sheer tights, an innovation from the tap-dancing 1930s, standard by the 40s. And the heavy sequinning – Broadway, and LA studios, from the 20s to just into the 21st century supported an industry of local outworkers who stitched on the beads at home, and gave 'em the old razzle-dazzle.
Veronica Horwell writes for publications including the Guardian and Dance Gazette.
All That Jazz poster designed by Heather Monahan (Cheeky Design) for Secret Movie Club.