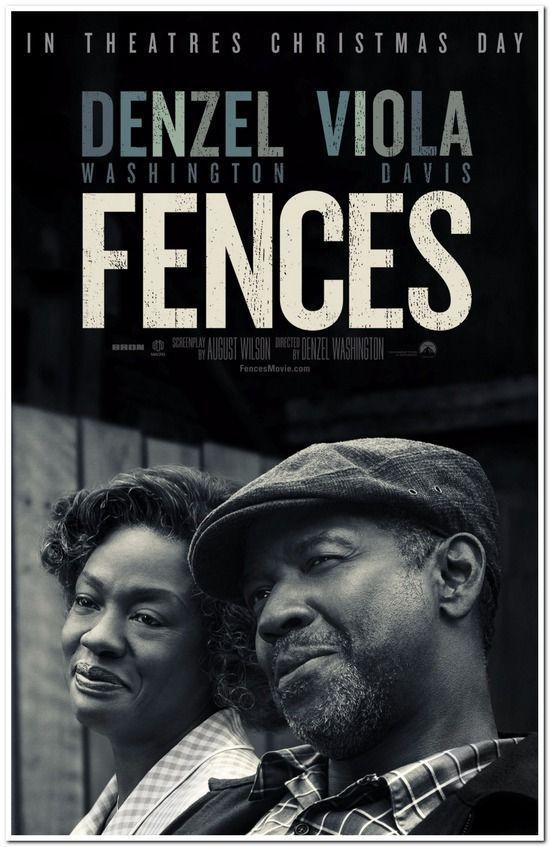 Watch Fences with Lockdown Theatre Club on Tuesday 7 April. Fences is on Amazon Prime. At 8pm UK time, everyone presses play and watches together. You can tweet along (#LockdownTheatreClub) or just enjoy the film knowing we're all part of an audience together.
Ashley Zhangazha introduces Fences
Ashley Zhangazha played Cory in the West End production of Fences in 2013. He starred alongside Lenny Henry and Tanya Moodie, and was directed by Paulette Randall, one of August Wilson's favourite directors. We're thrilled that he recalls some cherished moments from the play and process, and introduces the film for Lockdown Theatre Club.
What is Fences?
August Wilson's landmark 1985 play was filmed in 2016 by Danzel Washington and he stars alongside an Oscar-winning Viola Davis. They play Troy Maxson and his wife Rose, whose precarious happiness in 1950s Pittsburgh is about to blow apart.
Who else is involved?
August Wilson's 10-play cycle about the Black American experience is a 20th-century landmark – Fences won a Pultizer Prize, and the first Troy was James Earl Jones. Stephen McKinley Henderson, who plays Troy's friend Bono in the film, is one of the great Wilson actors, originating several roles and also playing Bono opposite Washington and Davis on Broadway.
Look out for?
Pittsburgh. Wilson's writing career took off when he moved away from his hometown, but the city's Hill District (known as 'Little Harlem') was the imaginative heart of his 10-play cycle. Denzel Washington shot the film in the city.