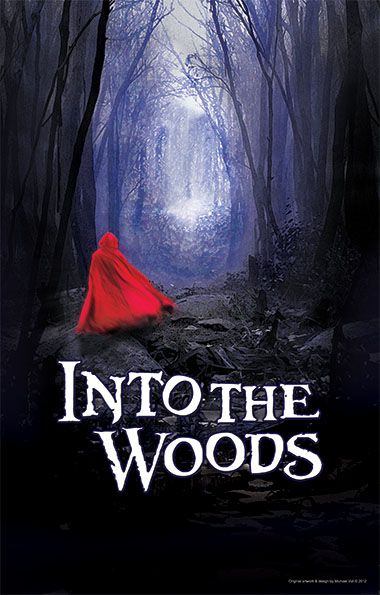 Our twitter poll asking for people's favourite genre saw an overwhelming vote for musicals. Cheer was needed. As it was also Stephen Sondheim's 90th birthday, we went for Into the Woods (Sweeney Todd: too cannibalistic. A Little Night Music: too inept). As an added treat, Matthew Xia, who had directed a very different production at the Royal Exchange, Manchester, recorded a very tender introduction.
What did the evening teach us? That even in a film that softens some of the musical's edges, there's no blurring Sondheim's hard truths about loss, learning and knowledge we'd rather not have to gain. A film that begins with throng of characters and gradually empties out carried its own difficult trajectory at this moment.
But it was also exciting that the playwright Caridad Svich had seen Sondheim's very first version of the musical. She said, 'I saw the first production, pre-Broadway, at Old Globe Theatre [San Diego]. It had a very rock n roll witch (Ellen Foley, really great with a very Angela Carter vibe). It's fascinating how that first production has been forcibly banished from the archive. For the record, I thought it was a really strange and mysterious production. In a good way. It had a rawness about it that never came back.'
Personally, I like my productions of Into the Woods dark, with shadows intact. Looking back, I find I've reviewed a few, writing that 'musicals aren't usually this wise or sombre.' The Open Air Theatre's outdoor version (2010) had a small boy as the narrator: 'properly avid and heartless, relishing wolf-based atrocity and eyeballs dangling from their sockets… These are stories he needs to hear – about childhood pluck vindicated and bad parenting punished. The quests unearth daring and desire. But he doesn't realise the complexity of the tales he unleashes; they move cruelly beyond him.' I also felt that 'this is a show about the terrible power of wanting, the dizzy gamble of wishing.'
Sondheim's own book, Look, I Made a Hat is a candid and illuminating source of information and insights, as well as including all the lyrics. And there are some more useful links here:
The LA Times interviews Sondheim, Meryl Streep and Rob Marshall
Veronica Horwell on the musical's dark power
The New Yorker on fan fear and fervour before the movie was released
But my main takeaway from this Lockdown Theatre Club, with people tweeting along – some friends, some complete strangers, some from the social media in between – was one I needed to hear right now. That, even in lonely times, no one is alone.
Lockdown Theatre Club
Read about Lockdown Theatre Club here and here. Questions or recommendations? Please comment under this post, or find me on Twitter @mrdavidjays.